Explain how the principle of support are applied to ensure that service users are care for in this care home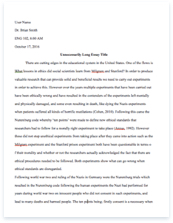 The whole doc is available only for registered users
A limited time offer! Get a custom sample essay written according to your requirements urgent 3h delivery guaranteed
Order Now
Description of problem to be solved
TASK 1
Scenario: ABC Care Home is situated in London and caters to care needs of vulnerable people. The service users come from diverse ethnic and religious background and have varied physical and medical needs. (You may choose the category of service users you work with). Assuming you are a care worker working in this Care Home providing care services to the service users:
1.1 Explain how principles of support are applied to ensure that service users are cared for in this Care Home.
1.2 Outlines the procedures that are adopted in this care home for protecting your clients and your colleagues from harm.
1.3 Analyse the benefit of following a person-centred approach with the service users of this care home.
1.4 Explain any ethical dilemmas and conflict that may have arisen when providing care, support and protection to the elderly clients in your care home. (E.g. Mrs. M is a service user in the residential care home. She is 67 years old. She likes to smoke and drink whisky, which has caused serious problem to her health by having lung cancer. Despite the advice and recommendations of the doctors, the social worker and the manager of the care home she cannot cease this habit. Lately Mrs. M has been suffering from acute pains. The painkillers prescribed by the doctor are not working effectively to relieve the pains of Mrs. M. The doctor is refusing to prescribe stronger painkillers because of their serious adverse effects and possible addiction. But the manager and staffs cannot see Mrs. M suffering by screaming and wandering throughout the premises asking for help.)
Deliverables: Learning Outcome 1 (to be met by assessment requirements 1.1, 1.2, 1.3 and 1.4)
TASK 2
In the context of above mentioned scenario,
2.1 Explain the implementation of policies, legislation, regulations and codes of practice that are relevant to own work in ABC Care Home.
2.2 Explain how policies and procedures can be developed in ABC Care Home in accordance with national policy requirements.
2.3 Evaluate the impact of policy, legislation, regulation, and codes of practice on policies and practices of ABC Care Home.
Deliverables: Learning Outcome 2 (to be met through assessment requirements 2.1, 2.2 and 2.3)
TASK 3
In context of above scenario….
3.1 Explain the theories that underpin your work as care worker in ABC Care Home.
3.2 Analyse how social processes impact on your service users in ABC Care Home
3.3 Evaluate the effectiveness of inter-professional working for your service users in ABC Care Home
Deliverables: Learning Outcome 3 (to be met by assessment requirements 3.1, 3.2 and 3.3)
TASK 4
Today CQC publishes the findings following an inspection of services provided at ABC Care Home Ltd. After considering a range of evidence inspectors conclude that the registered provider, ABC Care Home Ltd, had failed to ensure that people living in the Care Home were adequately protected from risk, including the risks of unsafe practices by its own staff.
The report concludes that there was a systemic failure to protect people or to investigate allegations of abuse. The provider had failed in its legal duty to notify the Care Quality Commission of serious incidents including injuries to patients or occasions when they had gone missing. Inspectors said that staff did not appear to understand the needs of the people in their care, adults with learning disabilities, complex needs and challenging behaviour. People who had no background in care services had been recruited, references were not always checked and staff were not trained or supervised properly. Some staff were too ready to use methods of restraint without considering alternatives. Inspectors who visited ABC Care Home considered taking urgent action to close the center, but decided that it was in the best interests of the patients to allow NHS and local authority commissioners further time to find alternative placements. CQC ensured that there would be an immediate stop on admissions and that extra staff would be brought in to protect patients until they could be moved.
The report which is published today finds that ABC Care Home Ltd was not compliant with 10 of the essential standards which the law requires providers must meet. CQC's findings can be found below. The managers did not ensure that major incidents were reported to the Care Quality Commission as required. Planning and delivery of care did not meet people's individual needs. They did not have robust systems to assess and monitor the quality of services. They did not identify, and manage, risks relating to the health, welfare and safety of patients. They had not responded to or considered complaints and views of people about the service. Investigations into the conduct of staff were not robust and had not safeguarded people. They did not take reasonable steps to identify the possibility of abuse and prevent it before it occurred. They did not respond appropriately to allegations of abuse.
They did not have arrangements in place to protect the people against unlawful or excessive use of restraint. They did not operate effective recruitment procedures or take appropriate steps in relation to persons who were not fit to work in care settings. They failed in their responsibilities to provide appropriate training and supervision to staff. As a newly appointed manager, you are required to refer to the above report and answer the following:
4.1 Explain your own role, responsibilities, accountabilities and duties in the context of your work as a Manager within and outside ABC Care Home to resolve the failings mentioned by CQC. (M3)
4.2 Evaluate your own contribution to the development and implementation of organisational policy in ABC Care Home to rectify the shortcomings pointed out by CQC. (D1)
4.3 Make recommendations to develop own contributions to meeting good practice requirements in ABC care home in the future.
Deliverables: Learning Outcome 4 (to be met by assessment requirements 4.1, 4.2 and 4.3)
Formative Submission Information LO1
Learning outcomes 1 may be submitted shown to tutor on week 5 for formative assessment
How and why will formative assessment take place?
Formative assessment will take place to advise you on your progress throughout the term and ways in which you could improve before the final (summative submission). At the formative submission stage, you can show your work on LO1. The feedback is for your benefit and is not part of your final grade for the unit. Formative feedback may however not be as detailed as the final feedback you receive, and may be in verbal and/or written form (at the teacher's discretion). You may also be asked to submit the essay in electronic form to your teacher, to which you will receive verbal and/or written feedback.
Related Topics