Evolving practice of Nursing and Patient Care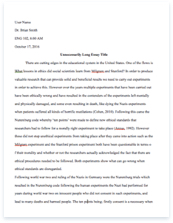 The whole doc is available only for registered users
A limited time offer! Get a custom sample essay written according to your requirements urgent 3h delivery guaranteed
Order Now
Nursing is a unique healthcare profession that is an affiliation in maintaining and delivering healthcare services, education, health advice, and counseling. The aim of the research and the presentation is to educate nurses on the advanced changes to health care delivery in the American healthcare system. The economic changes in the USA translate into healthcare evolution. Healthcare reform has been put I place to curb with the demographics and technological changes that affect healthcare systems.
Expected growth and change Continuity of care.
The quality of care provided in healthcare systems is based on the patient's relationship with the care provider and the ability to provide services in response to emerging needs. The consistency of the staff in attending to the patient's needs is a source of quality caregiving. The government and acute care facilities have generated efforts to include a continuum of care in advanced models of care and remission.
The Affordable Care Act(ACA) assisted in the overall low spending on healthcare delivery. This was the first step in improving care continuity. The bill that is meant to repeal the act is The American Health Care Act which was introduced to reduce Medicaid coverage for Americans with lower income. Clarification of care continuity to nurses and the correlation between multidimensional models of care continuity are associated with better health, equity and lower cost. Accessibility of healthcare providers to patients across the country ensures fair healthcare treatment for all patients.
Accountable Care Organizations(ACO)
These are centers for Medicare. The organizations give patients, especially ones with chronical illnesses, the medical attention and quality care they deserve regardless of their financial situations. More than 20 million of Americans are covered by an accountable care contract. The models have provided alternative payments to patients. The ACO uses models such as symmetric shared service, the fee for service and capitation, the care payments are simultaneous;y related with quality care services which in overall reduces costs. This healthcare delivery focuses on care and pay. Better quality outcome and low consumer spending are associated with growth in healthcare systems. The single-payer health insurance, if implemented, it allows the federal government to pay for all medical expenses incurred by a patient.
Medical homes
The medical home concept allows for the provision of primary care providers to patients. This care pays attention to children with special needs. Te care delivered is personalized, continuous and comprehensive. By managing chronic diseases such as asthma and heart disease, patients are offered customized care by a provider who uses technological procedures to monitor their patients. Payment reforms and managing of diseases especially at their inaugural stages are reasons why patients prefer this model.
Nurse-Manged Health Clinics(NMHC)
This model puts a lot of emphasis on areas that are medically remote and inaccessible. The cost is lower and has improved patient care delivery and accessibility of primary care. Apart from care delivery, they put emphasis on health education and disease prevention. In the United States. There are at least 250 NMHCs with an estimated 2.5 million patients per year. Accessing quality healthcare and management of chronic illness is one of the most persistent healthcare predicaments facing the American people.
The NMHCs have attenuated the predicted shortage of primary caregivers by providing the nurse practitioner programs. This model depends greatly on nursing and the ability of a nurse to coordinate and organize care services. The Nurse- Managed health clinics provide a substantial use of preventive services, quality care, cost friendly services and patient satisfaction.
The concepts and models that are available in the united states health care reform assure delivery of the most exceptional healthcare services to all citizens regardless of age and financial background.
FEEDBACK SHARED BY 3 NURSE COLLEAGUES
According to the 3 nurses point of view, healthcare transformations have taken place from one government administration to the other. Political promises have been made to improve the healthcare system over and over again until the Affordable Care Act law was passed.the changes have affected them positively and negatively. The Patient Protection and Affordable Care Act have provided nurses with opportunities to deliver care especially to the medically underserved. This has brought great work satisfaction and workplace morale. By playing a role in leading change, nurses appreciate the contribution they make in healthcare systems.
The healthcare reform has enabled nurses to become innovative by researching and acquiring information necessary to improve the quality of care delivered to patients. Nurses perceive that appropriate funding from the federal government will assist the research programs. Innovative programs such as Transitional Care Model (TSC) are nurse-led which shows the extent to which nurses are willing to adopt the healthcare changes.
The colleagues argued that the education offered to students who aspire to become nurse practitioners should include and emphasize the quality of care delivered rather than on quantity of the services rendered. Leadership skills are essential while a sentimental but professional relationship with patients encouraged. The healthcare reform has contributed greatly to these aspects. The Advanced Practice Nurses(APNs) are now allowed to practice with physicians and nurse practitioners.
This offers a wide range of services to patients across the country prior to the reform.
With the shortage of nurses in the US due to an aging population and increase in chronic diseases, the nurses fear that healthcare providers will dimish. According to the Bureau of Labor Statistics, 1.2 million vacancies of nurses will become available between 214 and 2022. The nurses were optimistic that the healthcare reform bill will encourage baby boomers from unprivileged families with medically underserved patients to take nursing a profession. This assumption is brought about by the drive that humans have to improve situations and facilitate change.
Commentaries on the sustainable growth in healthcare were made. The nurses unanimously agreed that the US spends the most money on healthcare. This is estimated at about 2.5 times higher than other nations. This has expedited quality healthcare outcome for patients. The Patient Protection and Affordable Care Act bill have improved the personalized care delivered to the patients changing needs. In fact, one of the nurses went further by explaining that 50,000 deaths have been prevented since the program was initiated.
Feedbacks were given on the availability of health insurances. Since the restructuring of the US healthcare delivery system, 20.7 million Americans have selected a health plan through health insurances. By providing payment programs such as pay-for value programs for hospitals and physicians and bundled payment, a patient has access to healthcare services. The changes in the organization of the healthcare deliveries have emphasized on care coordination and greater access to primary care. Healthcare services are no longer termed as 'rich kids commodities'.
The three nurse colleagues gave recommendations on how to improve on the existing healthcare reform. They include:
More community nurses jobs and less in acute-care hospitals.
Removal of existing financial barriers that limit instant access to immediate medical attention Integration and implementation of the delivery system with other reforms to provide better outcomes to patients. E,g use of systems that allow patient feedback on healthcare services rendered. The public should be educated and encouraged to choose delivery plans that are of high quality and lower costs. New role of nurses in hospitals, community clinics, and medical homes
The roles of users have shifted from only providing healthcare to individuals to specific roles in the community. Nurses are taking a wide range of healthcare responsibilities especially since there is a shortage of staff and budget allocation is minimal. The changes in the society, from poor eating habits to global warming, have contributed to the rise in complex ailments. Conducting of scientific researches on emerging illnesses has been one of the tasks that nurses employ. Collection of data from hospitals and the internet assist them in tendering the vital services.
The emerging technological trends have assisted nurses in catering for the patient's needs at home.
Through at home monitoring programs, patients suffering from chronic illnesses interact with nurses to avoid regular unnecessary hospital visits. Nurses also give references to their patients on trusted websites with medically proven facts and home remedies to cure ailments. Nurses have also enrolled in associations that provide teaching programmes to students and the public at large on preventive measures against long-term diseases especially those influenced by lifestyle.
The nurses suggested that the restructuring of care delivery systems requires innovative nurses who are willing to come up with creative ways of administering quality care at low costs. They said that a nurse should evolve with new hospital policies and advancing technology.
Nurse colleagues continued by explaining that roles of nurses have expanded to health coaching. From fields such as telehealth, nurses assist patients in the transition when out of hospitals. Advanced Practice Registered Nurses are now becoming unconventionally in charge of community clinics and medical homes. Instead of the traditional setting bound rules that existed for nurses, they are now working from door-to-door.
Conclusion
Nurses work collaboratively and deliberately with healthcare professionals and patients. The diversification of roles has enabled the nursing profession to adapt to the changing society healthcare needs. The evolving practice of healthcare and patient delivery, models have significantly improved in relation to the healthcare reform. By boosting preventive measures and providing insurance for more than half the population of America, the healthcare cost has drastically diminished. In a decade to come, technological advances will have greater effects on the healthcare system.
Works Cited
Creed, F., & Spiers, C. (2010). Care of the acutely ill adult: An essential guide for nurses. Oxford: Oxford University Press.
Protzman, C., Mayzell, G., & Kerpchar, J. (2011). Leveraging lean in healthcare: Transforming your enterprise into a high-quality patient care delivery system. Boca Raton: CRC Press. Thompson, T. (2015). The Affordable Care Act.
Related Topics