Enrollment System Argumentative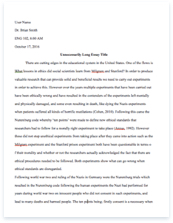 The whole doc is available only for registered users
Pages: 2
Word count: 500
Category: Money
A limited time offer! Get a custom sample essay written according to your requirements urgent 3h delivery guaranteed
Order Now
This project looks at an Enrollment System for a high school. It stores details of students, year, and section. It may also be use as local assessment of the Le Athenaeum Montessori of Bulacan for their fees. The enrollment is designed for use by staff and other authorized user in the high school office to enable them to easily produce information required by the different people in the high school. We gathered information in that particular school the Le Athenaeum Montessori like, how the payment processed, they offered discount for student who is having gold, silver, and bronze medalist, they also give discount in sibling and early enrollees. This school have two types of payment the Cash mode and Monthly mode. The tuition fee for cash mode is smaller than monthly mode because of 5% percent of surcharge.
To enroll your child, cousin, brother, sister in cash mode you need to pay the tuition fee at one time to enroll his/her for a whole school year, how about in Monthly mode? Every month you'll pay for the required payment. This school gathered also personal information to those student who want to enroll in their institution. We want to have this school to have a fast and time efficient in computerized enrollment procedure unlike in manual enrollment procedure we encounter Common errors. * Training problems – the problems associated with training and advising people to be disciplined enough to maintain the maintenance system, i.e. to write the data into the system * Report acquisition problems – the effort associated with finding meaningful data and statistics in the system. * Registers and logs with good design are difficult.
* Summarizing data and writing reports take lot of time.
* cost- time is money and employees
* data duplication: the same data gets repeated over and over since the workers find it hard to keep track of the documents, information and transactions * lack of security: 0since data is stored in filing cabinets it is freely available to anyone if information falls into the wrong hands it can be used against the school * common errors: when entering data customers might have accidentally switched details and data since it is hand written. * inconsistency of data: there will be an unavailabilty for future use, since data might get misplaced during manual filing.so data won't be preserved properly for future use. * repetition of work: if there are any changes to be made, the data will have to be entered again.at times the worker would forget to make the changes or forget that they had already altered it and might redo it again, its again time consuming. * too much paper work: since everything and every details is written down manually in paper there will be too much paper work! * space consuming: since the data and paper is stored in filing cabinets it consumes too much place, as the amount of work done on paper increases the filing cabinets too increases.
Related Topics