English Language Importance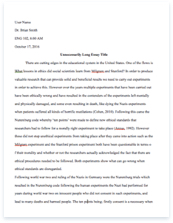 The whole doc is available only for registered users
Pages: 3
Word count: 546
Category: Language
A limited time offer! Get a custom sample essay written according to your requirements urgent 3h delivery guaranteed
Order Now
The English language is very important to know and to use in communication. It does give us the chance to communicate well with others. Knowing how to communicate using the English language will make our life easier and abundant. It is assured that English language give us the opportunity to connect and share different ideas and conversation with all the people. We are aware today that we are in a high technology generation, where we used computers and high technology gadgets and internet to connect with the other people in the other side of the world. In this high technology generation, using internet, we can see that the language used mostly on the webs is the English language. So, we should know how to use it properly and accordingly.
BODY
There are different kinds of English language; it's according to its countries' language used. But even there are altered ways on how they pronounce it, spell it and use the English language; it is still convenient to use and easy to understand. We all know that English is the common language or the world's language to interconnect with other people. It is the common language which people from different parts of the world use.
Honestly, it is not easy to speak in English and communicate with others but it's the only language that can help us transfer messages to others that they can possibly understand. There are lots of things we must need to know about the English language for us to be understood perfectly by the other people. The right usage of words or terms, the right usage of singular and plural words, the right usage of all aspects of creating an English sentence for a better English grammar and a better communication. We need to know how to create simple English sentence with the right grammar. We need to know how to construct words properly.
CONCLUSION
In my opinion, we must study English, we must know how to construct right sentences, we must know the right usage of words, we must know everything about using English language and how it will be used in communication. To be a better English communicator, we must be aware also of our environment, so, we can manage to deal with the other people with interesting topics to have a better conversation. We must be simple and calm in choosing words, so, other people can easily understand us and be comfortable on transferring and sharing thoughts and ideas with us. We must get the attention and feelings of them, we need to communicate with feelings and emotions as well, we need to speak with actions for us to get their attention. Lastly, we must habitually talk with others in English, for us to enhance our skill and to be a better English communicator.
Lucky are we Filipinos, as the English subject is included in schools' curriculum from Nursery to College, may it be private or government school. We, then, have no excuse not learning the language by heart. By experience, the schools where I studied Elementary and High School required students to speak the English language all the time, and we were even encourage to speak the same even at home.
Related Topics