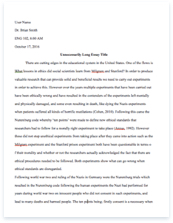 The whole doc is available only for registered users
Pages: 2
Word count: 472
Category: Games
A limited time offer! Get a custom sample essay written according to your requirements urgent 3h delivery guaranteed
Order Now
Game online – from the original idea as a hobby for fun, killing time and reduce stress, has become a global cultural phenomenon, a form of culture are interacting with art other and the other media types. There is no denying the positive aspects of online gaming as practice for the player to look sharp, quick reaction capability, ability to concentrate … However, there are unpredictable effects to the young people. Time spent on education has been affected by playing time. In addition, violence in the game was a big impact to the actions of the youth. Furthermore, the money poured into the game is just a waste. Gamers did not hesitate to give real money to buy virtual weapons, armor … In particular, when the war on virtual worlds become real-life war, the hobby is really becoming a threat to society.
Body
Positive aspects
• Firstly, players must make quick thinking, fast analysis and decisions. • Another key point, online games teach the young people about teamwork and cooperation when played with others. Many games are played online and involve cooperation with other online players in order to win. • Besides, it requires players to have strategies. For instance, while developing a city, an unexpected surprise like an enemy might emerge. This forces the player to be flexible and quickly change tactics. • Also, when they're tired and bored, a quick way to relax is to play, and online game can help them to interact with their friends through the Internet.
Negative effects
• On the contrary, children who play more violent video games are more likely to have increased aggressive thoughts, feelings, and behaviors, and decreased social helping, according to a scientific study. • Moreover, studies have shown that the more time a kid spends playing video games, the poorer is his performance in school. • Identically, wasting money on virtual things is meaningless. • Not to mention, too much online game playing makes the young… R
References
1. ComScore (2007) Worldwide online gaming community reaches 217 million people. Retrieved 16 January, 2012, from http://www.comscore.com/Press_Events/Pre​ss_Releases/2007/07/Worldwide_Online_Gam​ing_Grows. 2. Caplan S, Williams D, Yee N (2009) Problematic internet use and psychosocial well-being among MMO players. Comput Human Behav 25: 1312–1319. doi:10.1016/j.chb.2009.06.006. Find this article online 3. Griffiths MD (2008) Diagnosis and management of video game addiction. New Directions in Addiction Treatment and Prevention 12: 27–41. Find this article online 4. Ng BD, Wiemer-Hastings P (2005) Addiction to the internet and online gaming. Cyberpsychol Behav 8: 110–113. doi: 10.1089/cpb.2005.8.110. Find this article online 5. Wan CS, Chiou WB (2006) Why are adolescents addicted to online gaming? An interview study in Taiwan. Cyberpsychol Behav 9: 762–766. doi:10.1089/cpb.2006.9.762. Find this article online 6. Young KS (2009) Understanding online gaming addiction and treatment issues for adolescents. Am J Fam Ther 37: 355–372. doi: 10.1080/01926180902942191.
Related Topics