Effects of Selected Drugs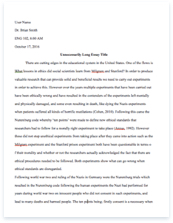 The whole doc is available only for registered users
Pages: 3
Word count: 615
Category: Drugs
A limited time offer! Get a custom sample essay written according to your requirements urgent 3h delivery guaranteed
Order Now
Effects of Selected Drugs
During anesthesia, there is a great amount of drugs used to suppress the pain that would occur to the body. There are some common drugs that are used. Alcohol, Aspirin, Lidocaine, Morphine, Ketamine, and Succinylcholine are all used during anesthesia. Each is used to interrupt the pain signals during surgeries. Without these medications, the body would not be able to withstand such trauma occurring to perform the procedure fully.
For many years, men and women have used the effect of alcoholic preparations in order to alleviate pain for their physical pains. In the early nineteenth century, Philip Syng, a doctor from Philadelphia, suggested to use intoxicating amounts of alcoholic beverages for medical procedures. This allowed muscle relaxation and numbing of the body, helping lose sensation to pain. In a lot of developing countries, there still is not advanced medical care is there is here. Many countries still use alcohol to help numb the body before doing a procedure.
Aspirin is used to treat pain in the body. Aspirin is used in the treatment of a number of conditions, including fever, pain, and inflammatory diseases. Lower doses of aspirin have also shown to reduce the risk of death from a heart attack and stroke. Aspirin is available in most countries. Aspirin helps ease the pains of certain conditions.
Lidocaine is a common drug used as a local anesthetic. Lidocaine is used topically to relieve itching, burning and pain from skin inflammations. It is injected as a dental anesthetic or as a local anesthetic for minor surgery. Lidocaine changes signal conduction in neurons by blocking the sodium channels in the neuronal cell membrane that are responsible for signals. It is used mainly in quick procedures and is sometimes used for breathing problems.
Morphine is a potent drug deriving from opiates that is used to relieve severe pain. It is used as an analgesic. In clinical medicine, morphine is called the gold standard of opioid analgesics used to relieve severe pain and suffering from diseases. Morphine acts directly on the central nervous system to relieve pain. However, Morphine has a high potential for addiction and that will lead to tolerance of the drug. There is also psychological dependence that develops very quickly. With that being said, medical professionals are very careful as to how much Morphine is administered. Morphine is a depressant of the central nervous system.
Ketamine is a drug used in human and veterinary medicine practices. It is most commonly used for general anesthesia. It is commonly used along with a sedative. Other uses include sedation in intensive care and emergency situations. Ketamine's actions interfere with pain transmission in the spinal cord. This helps prevent the feeling of pain, but it does not last long.
Succinylcholine is an acetylcholine agonist. It is used to induce muscle relaxation and short-term paralysis. This drug has also been used as the paralyzing agent for executions by lethal injection. It is a skeletal muscle relaxant and is not used as commonly due to the adverse side effects.
As a nurse, you will see many diseases. There are treatments for the diseases. I gave insight on some of the many pain medications used in today's medicine. It is always important to follow care instructions and to care for the patient equally, no matter what disease is debilitating them. If giving care in a developing country, you will see so much more than what would be seen back here in our country. It will be a great learning experience, and to those who will practice here, you will also see many different diseases and get to experience just as many situations.
Related Topics