Effects of Broken Family to Bsed Students of Must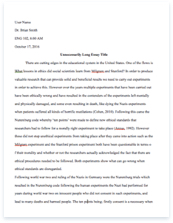 The whole doc is available only for registered users
A limited time offer! Get a custom sample essay written according to your requirements urgent 3h delivery guaranteed
Order Now
Introduction
A broken family refers to a family who has been separated or divorced.It is a term that greatly affects the harmony of the family, especially children. Divorce is one of the cruel realities of our society that has become very common in culture. It's basically the state where two people feel that they can't compromise with each other anymore. This split of family really affects the children of all ages. Even adult children also suffer if their parents' divorce. Unfortunately many couples do not think that if they divorce, how they can prevent their children from the negative effects of divorce.
In many cases, children effected emotionally from divorce. The home with physically or emotionally abusive environment hinders a child's development and causes psychological issues for children. Specially small child badly affected by it. They do not express their feelings or feel restricted child response with emotional withdrawal, depression, defiance and aggression. Suicide attempt, eating disorders, bullying or emotional outbursts provide children with an outlet for their emotions. There is a probability that these effects may come immediately or come after some time when child processes the realities of divorce.
Many experts suggest that children can also play very important role to compel their parents to live together. He could analyze the situation and remind their parents what was very special with them and they must live with each other. There are also chances that this approach does not work in all cases as many parents still divorced because they don't love each other anymore or even they don't love their child for any reason.
Many parents normally start a new family after the divorce. In this situation, there are chances that child may get advantage when new family members increases. On the other hand there are also many chances that the child resists the parent participation in new family's life. Some other bad effects are that children with divorced parents learn that it's okay to quit in life. This could become their habit and instead of resolving issues and fight against the situation, they walk away from relationships, sports, a career and other activities and even in important life decisions. And most importantly, when they don't have good examples of conflicts resolutions, they will also prefer divorce when they get married.
When a couple divorce, it brings change. Now a child has to live in new house, new school, new friends and new living situations that can create anxiety and stress for them. A child's School grads, socializing experience, eating habits and sleeping patterns indicate the child's reaction to the changes caused by divorce. If the child's custodial parent financially struggles, the child may grow up in poverty. There are higher chances that single parent often make less money than a married parents make.
This could also affect the child. This is very important that parents must take care of all the children. If they feel that divorce is the only option, than they must make sure that their behaviors and attitude must not affect their child emotions and needs. It is also good to contact a professional counselor who could talk with the child and ask about his feelings, questions and concerns. Wise parents always try to continue their relations in order to provide a healthy and progressing human being to the society.
Related Topics