Eduardo Bonilla Silva's Four Frames of Color Blind Racism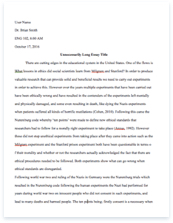 The whole doc is available only for registered users
A limited time offer! Get a custom sample essay written according to your requirements urgent 3h delivery guaranteed
Order Now
Racism probably isn't something that runs across everyone's mind; especially if you haven't gone through it personally or simply don't know what it is. Yet, there are those that are still affected by it today. According to Tanya Golash-Boza (2018, pg. 6) racism is both a belief and practice. It is the 'belief that races are populations whose physical differences are linked to significant cultural and social differences within a hierarchy.' Racism is also the 'practice of subordinating races believed to be inferior.' An example of the practice of racism would be white supremacist groups. Some people bluntly stand by their belief or practice racism while others tend to lean more towards color-blind racism.
So what is color-blind racism? And could such a thing really exist? Sociologist Eduardo Bonilla-Silva (2013) defined color-blind racism as a 'racial ideology that explains contemporary racial inequality as the outcome of nonracial dynamics.' In Bonilla-Silva's book Racism Without Racists, he writes about his discovery of the four frames of color-blind racism that whites use in hopes to justify and reproduce their racial inequality. Bonilla-Silva's four frames of color-blind racism is as follows: abstract liberalism, naturalization, cultural racism, and minimization of racism.
Abstract liberalism involves using liberal ideas (e.g., equality of opportunity or freedom of choice) to explain and or justify racial inequality. To elaborate on the example of freedom of choice the following is an example of abstract liberalism. When asked about his or her opinion about an African American man that is still living in an underserved poorer neighborhood, one that uses this frame may respond by saying that it is his choice.
The naturalization frame allows a person to explain racial phenomena as if he or she was natural. For example, many people tend to enjoy being around people that looks like them because it comes off as being normal or natural. Cultural racism relies on culturally based explanation. For example, the culturally based idea that African Americans live in poor neighborhood because they do not work hard enough to get out of the "ghetto". Minimization of racism states that discrimination is no longer a central factor affecting life changes for people of color.
In his book, Bonilla-Silva also stated that whites use one of two specific rhetorical strategies. Rhetorical strategies are ways of stating discriminatory, prejudiced, or racist ideas without being labeled as a racist. Saying a discriminatory claim is a common rhetorical strategy. Discriminatory claims may sound something like this: "I'm not a racist but…" or "Some of my friends are black but…". The other rhetorical strategy is called projection. A projection statement may go something like the following, "I don't mind if my daughter marries a black man, but you have to think of the children."
I have experienced both forms of rhetorical strategies. An incident that I can remember is when I was attending Bayside High School in Palm Bay. One morning I was in my music class and a group of young male Caucasians were sitting in a circle making racist jokes about African Americans. After the last joke, the ring leader of the group turned to another the other African American student in the class and said "I'm sorry I hope I didn't offend you.". The student replied, "No problem.". I just sat there and didn't say or do anything though I really did want to. I believe that this person used the projection rhetorical strategy.
Related Topics