Economies of the Arab Countries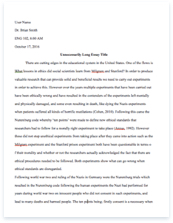 The whole doc is available only for registered users
Pages: 5
Word count: 1020
Category: Arab
A limited time offer! Get a custom sample essay written according to your requirements urgent 3h delivery guaranteed
Order Now
The economy of the Arab countries consist of Southwest Asia and Egypt, which includes Afghanistan, Armenia, Azerbaijan, Bahrain, Egypt, Georgia, Iran, Iraq, Israel, Jordan, Kuwait, Lebanon, Oman, Pakistan, Qatar, Saudi Arabia, Syria, Turkey, United Arab Emirates, and Yemen.   According to the Central Intelligence Date (CIA) of 2008, United Arab Emirates, Qatar, and Kuwait ranked as the top 3 Arab nations with the highest Gross Domestic Product (GDP) per capita (2007 estimates). Based on The Arab World Competitiveness Report 2007, United Arab Emirates leads the Arab world as the most competitive economy while Qatar and Kuwait smartly follows, this in the third stage of development. All these years, the Arab region has gained a reputation of being economically secure generally because of its oil production industry. Even if oil is not the only economic source,
Since the 1970s and the early 1980s, Middle East countries have boosted themselves economically through the utilization of their rich oil resources. At present, an estimated 65% of the world's rich oil produce and 26% of its natural gas capital are found in Iran, Iraq, Kuwait, Saudi Arabia, and the United Arab Emirates. Most of the conflicts arising between powerful countries against the Arab nations are the latter's rich oil reserves. These are what have been giving them not only enormous wealth but control and supremacy over the world's economy as well. Just take the case of OPEC or the Organization of the Petroleum Exporting Countries. It is composed of thirteen (13) oil-producing countries, more than half of them are Arab nations. Among the goals of this group is to protect petroleum users by controlling its oil prices. This domination often receives criticisms because detractors claim that these oil-rich nations are only protecting their own interests. To demonstrate how oil influences the world market, it can be noticed that any positive or negative change in oil production directly affects the economies not only of the Arab nations but in the whole world.
            The Arab countries may have depended on its oil reserves to boost their economy. They have relied on exporting oil to other countries however the poorer nations which do not have rich oil stocks focused on agricultural products, labor and human resources. Some Middle East nations have also attempted the manufacturing industry such as Egypt and Turkey. However, the scarcity of raw materials and the limited market sizes hindered the propagation of its textiles, manufactured goods and chemicals. On the other hand, the economies of Syria, Iraq, Yemen, Iran, Egypt, and Turkey placed much importance on agricultural yields as it comprises 15 to 25 percent of its GDP. Nevertheless, importation of agricultural products is still important because of interplay of factors involving population expansion and migration of farmers from rural to urbanized areas.
            Highlighting the issue on oil production in the Arab world, it can be implied that there is inseparability of economic development and politics in the area. Many non-Arab nations have become interested in "intruding" and "barging in" the affairs of the Arabs because of their underlying motives and that is, attempting (so far) to take over its oil industry which made them amongst the powerful nations in the world. Such attempts are not obvious, however, but the so-called "intruders" have strategized their ways to get involved with the oil issues of the Arab countries. Creating world chaos by masking the real oil motive, the economies not only of the Arab countries are sacrificed to the extent of affecting people and society in general.
            A theory termed as rentier state is applied to countries which receive considerable parts of their national income from the rents paid by external clients. This is usually applicable to countries which possess significant natural resources like oil and petroleum. This may be an advantage to oil-rich countries but potential disadvantages to renters because the former can maneuver the global markets politically and economically in order to generate more income. Further, this may result to inequalities as some businessmen will be favored while causing difficulties to other. Monopoly and authoritarianism are the common outcomes of succumbing to rentier state method in order to generate income. Among the known rentier states in the Arab region include Saudi Arabia, United Arab Emirates, Iraq, Iran, Kuwait and Qatar.
            While for several decades the people in the Arab countries and the whole world enjoy the benefits of petroleum reserves, it should be considered that oil resources are not limitless. If not given strict precautions, it may diminish in no time and this is what should be avoided. We should understand that it is a restricted resource that must be given due care while being used. People cannot afford to be in crisis again.
            Today's Arab countries are struggling hard to maintain an oil-rich economy. This is not an easy thing to pursue because of the many "external personalities" who want to take over this resource. There are ups and downs in the Arab economy and every time it falls, the whole world is affected. Every time it increases, the whole world rejoices as well. The anomalies which are constantly affecting the oil economy may shed its own light. This gives us more reason to treasure what we have now.
            It is a great debate at present to continue the search for alternative source of energy. This non-oil proposal by many concerned groups and individuals has a point. It is high time not for unselfishness but for promoting peace and unity among us. After all, it's all about the oil.
References
Central Intelligence Agency. (2008). The world factbook. Retrieved October 4, 2008, from https://www.cia.gov/library/publications/the-world-factbook/rankorder/2004rank.html
msnEncarta. (n.d.). Middle East. Retrieved October 4, 2008, from http://encarta.msn.com/encyclopedia_761579298_3/middle_east.html
Organization of the Petroleum Exporting Countries. (n.d.). Who are OPEC member countries? Retrieved October 4, 2008, from http://www.opec.org/library/FAQs/aboutOPEC/q3.htm
World Economic Forum. (2007). The Arab world competitiveness report 2007. Retrieved October 4, 2008, from http://www.weforum.org/en/initiatives/gcp/Arab%20World%20Competitiveness%20Report/index.htm
Yates, D. (1996). The renter state in Africa: Oil rent dependency and neocolonialism in the Republic of Gabon. Retrieved October 4, 2008, from http://students.washington.edu/hattar/yates.pdf
Related Topics