Economic Impact Of The British Rule In India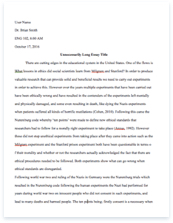 The whole doc is available only for registered users
A limited time offer! Get a custom sample essay written according to your requirements urgent 3h delivery guaranteed
Order Now
Introduction:
            The British rule over the India lasted for more a couple of centuries and rendered long lasting effects in the entire Sub-Continent socially, politically and economically. In this paper we will discuss the economic effects of British rule in India.
Economic Impact of British Rule in India:
            The British rule has lead to some of the greatest transformations in the Indian society and economy. The British rule has played an important role in shifting the Indian Subcontinent from medieval age to modernization. The economic impacts of British rule can be classified into two categories. First those impacts which were beneficial to both the British and Indian people. Second those which were exclusively benefited the British ruling class. (Maddison, 1971)
            The British made certain developments in the British India during their rule, most notable of them was the industrialization and urbanization of the country. The replacement of the warlord aristocracy by a bureaucratic one which reduced fiscal burden. They also developed railway system through out the India which increased mobility of labor, raw material and goods thus increased production.
They developed an advanced irrigation system which also increased agriculture output. New towns were build with modern architecture and planning which lead to urbanization developed the middle class which is the backbone of the country's economy today. But these impacts made few changes on the lifestyle and living habits of the native population. The economy of the country remained basically rural in nature as the main production was due to agriculture. (Maddison, 1971)
            One the other hand British enjoyed the benefits of the most unbalance and unfair trade which proved to be disastrous for the precolonial industries of the Indian Subcontinent. For example the British refused to protect the Indian textile industry, but tried their best to annihilate it. They imposed high taxes on cotton imports from India as a result of which the export of Indian cotton declined to 50%.
Onother major benefit which the elite British upper class enjoyed was the transfer of funds and revenue in large amounts from the Indian soil to the United Kingdom. This loss of funds made profound impacts on the Indian economy and the burden of which impeded the economic progress of the country during both precolonial and post colonial eras.(Maddison, 1971, South Asian History)
References
Maddison, (1971) Class Structure and Economic Growth: India & Pakistan since the Moghuls, Retreived from World Wide Web on March 22nd, 2007, www.ggdc.net/maddison/articles/moghul_3.pdf
South Asian History, Retrieved from World Wide Web on March 22nd, 2007 http://india_resource.tripod.com/colonial.html
Related Topics