dvantages and disadvantages of TPP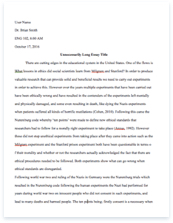 The whole doc is available only for registered users
A limited time offer! Get a custom sample essay written according to your requirements urgent 3h delivery guaranteed
Order Now
WHAT IS TPP?
The Trans-Pacific Strategic Economic Partnership Agreement is multi-national trade agreement among Brunei, Chile, New Zealand, and Singapore. It seeks to manage trade, promote growth, and regionally integrate the economies of the Asia-Pacific region. Before the US joined the TPP in 2011, the Trans-Pacific Strategic Economic Partnership Agreement was called the TPP and not "TPSEP" or "P4." As early as 2010, before the US formally joined the TPP, the Public Citizen website describes the "P4" as the "TPPA." From Public Citizen website, as accessed December 2, 2010:"The Obama Administration has begun talks with Asian and Latin American nations to enter into the Trans-Pacific Strategic and Economic Partnership Agreement (TPPA).
The talks with Australia, Brunei, Chile, New Zealand, Peru, Singapore and Vietnam were originally initiated by the Bush Administration." Since 2010, negotiations have occurred for the Trans-Pacific Partnership (TPP), a proposal for a significantly expanded version of TPSEP. The TPP is a proposed trade agreement under negotiation by (as of 8/2013) Australia, Brunei, Chile, Canada,Japan, Malaysia, Mexico, New Zealand, Peru, Singapore, the United States, and Vietnam. The TPP intends to enhance trade and investment among the TPP partner countries, promote innovation, economic growth and development, and support the creation and retention of jobs. Global health professionals, internet freedom activists, environmentalists, organized labor, advocacy groups, and elected officials have criticized and protested the negotiations, in large part because of the proceedings' secrecy, the agreement's expansive scope, and controversial clauses in drafts leaked publicly.
THE DEVELOPMENT OF TPP
The negotiations to set up the TPSEP initially included three countries (Chile, New Zealand and Singapore), and Brunei subsequently joined the agreement. The original TPSEP agreement contains an accession clause and affirms the members' "commitment to encourage the accession to this Agreement by other economies". In January 2008 the United States agreed to enter into talks with the P4 members regarding liberalization of trade in financial services. Then, on 22 September 2008, US Trade Representative Susan C. Schwab announced that the United States would begin negotiations with the P4 countries to join the TPP, with the first round of talks in early 2009. In November 2008, Australia, Vietnam, and Peru announced that they would join the P4 trade bloc..In October 2010, Malaysia announced that it had also joined the TPP negotiations. In June 2012, Canada and Mexico announced that they were joining the TPP negotiations. Mexico's interest in joining was initially met with concern among TPP negotiators about its customs policies.
Two years earlier, Canada became an observer in the TPP talks, and expressed interest in officially joining, but was not committed to join, purportedly because the United States and New Zealand blocked it due to concerns over Canadian agricultural policy (i.e. supply management)—specifically dairy—and intellectual property-rights protection. Several pro-business and internationalist Canadian media outlets raised concerns about this as a missed opportunity. In a feature in the Financial Post, former Canadian trade-negotiator Peter Clark claimed that the US Obama Administration had strategically outmaneuvered the Canadian Harper Government. Wendy Dobson and Diana Kuzmanovic for The School of Public Policy, University of Calgary, argued for the economic necessity of the TPP to Canada. Embassy warned that Canada's position in APEC could be compromised by being excluded from both the US-oriented TPP and the proposed China-oriented ASEAN +3 trade agreement (or the broader Comprehensive Economic Partnership for East Asia). Canada and Mexico formally became TPP negotiating participants in October 2012, following completion of the domestic consultation periods of the other nine members.
MEMBERS AND POTENTIAL MEMBERS
Country/RegionStatusDate
Brunei
Original SignatoryJune 2005
Chile
Original SignatoryJune 2005
New Zealand
Original SignatoryJune 2005
Singapore
Original SignatoryJune 2005
United States
NegotiatingFebruary 2008
Australia
NegotiatingNovember 2008
Peru
NegotiatingNovember 2008
Vietnam
NegotiatingNovember 2008
Malaysia
NegotiatingOctober 2010
Mexico
NegotiatingOctober 2012
Canada[37]
NegotiatingOctober 2012
Japan
NegotiatingMarch 2013
Taiwan
Announced InterestSeptember 2013
South Korea
Announced InterestNovember 2013
POTENTIAL MEMBERS
Japan joined as an observer in the TPP discussions 13–14 November 2010, on the sidelines of the APEC summit in Yokohama. Japan declared its intent to join the TPP negotiations on 13 March 2013 in an official announcement by Prime Minister Shinzo Abe on 15 March 2013.The TPP formally invited Japan to enter negotiations in April. South Korea expressed interest in joining in November 2010, and was officially invited to join the TPP negotiating rounds by the United States after the successful conclusion of its bilateral trade agreement with South Korea in late December. The country already has bilateral trade agreements with some TPP members, but areas such as vehicle manufacturing and agriculture would still need to be agreed, thus making any further multilateral TPP negotiation somewhat complicated.
Other countries that have expressed interest in TPP membership are Taiwan, the Philippines, Laos,Colombia, and Indonesia, Cambodia, Bangladesh and India have also been mentioned as a possible candidate. Despite initial opposition, China also has some interest in eventually joining the TPP. On 20 November 2012 during a visit by President of the United States Barack Obama, Thailand's government announced that it wishes to join the Trans-Pacific partnership negotiations. Expecting Thailand to join after the process is finalized for Canada and Mexico, law professor Jane Kelsey said that it "will be in the extraordinary position of having to accept any existing agreed text, sight unseen."
ADVANTAGES OF THE TPP
The TPP has the potential to form a building block for Asia-Pacific regional economic integration. The TPP could provide additional market access for goods and services into the markets of existing FTA and future TPP partners. Inclusion of Investment and Financial Services chapters in the TPP could provide: Improved opportunities for financial services providers by mitigating barriers, such as foreign restrictions on capital and investment flows. Frameworks for engaging with countries with which we do not have an existing bilateral trade arrangement. More favourable market access treatments for participating members, thus offering competitive advantages over those non-members. In addition, one of the salient features of TPP is that it tends to go beyond traditional tariff and services trade liberalizations to include new trade regimes addressing barriers created by Non-Tariff Measures (NTM) and harmonization of domestic regulations. These so-called 'deep integration' elements offer longer-term benefits for TPP members that are perhaps even larger than tariff concession.
This is because deep integration elements reduce costs and uncertainty in cross border transactions in a consistent manner, make investments less risky, and more importantly improve the efficiency of the reforming countries. The TPP regime ensures that foreign investors and multinational corporations retain full rights to undermine the sovereignty of participatory nations by skirting domestic regulations and limiting the abilities of national governments to issue independent economic policy. The TPP will open new markets for the United States with five countries that are not current U.S. FTA partners – Brunei, Japan, Malaysia, New Zealand and Vietnam. The United States exported $90.8 billion in goods in 2012 and $49.1 billion in services in 2011 to these "new FTA" TPP countries. Companies headquartered in TPP countries have invested nearly $600 billion in the United States and employ more than 1.5 million Americans. The TPP will help strengthen investment ties between the United States and the other 11 TPP countries.
DISADVANTAGE OF THE TPP
Besides the advantages that have been described above, TPP also has some noticeable rules that can harm the involved, especially developing countries such as:
The TPPA countries will have to remove tariffs on almost all products coming from one another. Perhaps only one or two products can still be protected. The main implication is that local producers and farmers would have to compete with tariff-free imports from other TPP countries. This may lead to loss of market share or closure of some sectors.
The country will have to commit not only to liberalise the entry of foreign companies, but also to protect the foreign investors' rights in an extreme way that goes far beyond what is recognised in national laws and courts. For example, the foreign investor includes any person or company who has an asset (factory, land, shares, contract, franchise, intellectual property, etc). "Fair and equitable treatment" to be given to them has been interpreted in past cases to include a standstill on (no changes in) regulation.
Under the Trans-Pacific Partnership (TPP) "free trade" agreement, foreign firms would gain an array of privileges: Rights to acquire land, natural resources, factories without government review Risks and costs of off shoring to low wage countries eliminated Special guaranteed "minimum standard of treatment" for relocating firms Compensation for loss of "expected future profits" from health, labour environmental, laws (indirect or "regulatory" takings compensation) Right to move capital without limits
New rights cover vast definition of investment: intellectual property, permits, derivatives Ban performance requirements, domestic content rules. Absolute ban, not only when applied to investors from signatory countries
CONTROLVERSIES AROUND THE TPP
There have been many controversies existing since the TPP agreement revealed. As wiki leak has unveiled, the TPP proposes to freeze into a binding trade agreement many of the worst features of the worst laws in the TPP countries, making needed reforms extremely difficult if not impossible. In other words, TPP can be seen as the US's.-led initiative to contain the member countries growth. As many of opposite thoughts around the TPP, it's easy to realize that the TPP suffers from a serious lack of transparency, threatens to impose more stringent copyright without public input, and pressures foreign governments to adopt unbalanced laws. It needs transparency. The TPP countries have not released any texts or negotiating positions to the public. All the negotiations of TPP among countries were held behind closed doors. The only information the public has about the contents of the TPP intellectual property chapter is from a leaked draft US proposal from February 2011. Public input is also needed. The TPP intellectual property chapter isn't limited to provisions on trade and tariffs—it would implement substantive provisions of copyright law, which affects users, technology companies, and creators. EFFECTS OF TPP ON VIET NAM ECONOMY
The opportunities offered by joining TPP bring more, which mainly include: First, create conditions for Vietnam's exports continued high growth, thanks to the TPP include major markets, including the two biggest markets of Vietnam; import duty of 0%; Japan eliminated import tariffs for agricultural products in the TPP. The major benefit items are textiles, footwear, seafood, wood and agricultural products. These are items that exports to TPP member countries account for a large proportion. Second, the TPP participation would help to balance the Vietnam trade relations with other markets.
Total imports from China in 2013 is 36.95 billion dollars, 20.7 billion USD Korea, Taiwan (China) 9.42 billion, 6.31 billion USD Thailand, Singapore 5.7 billion USD (only this 5 markets have reached 79.1 billion U.S. dollars, accounting for 59.9% of total import turnover of Vietnam). Third, foreign direct investment (FDI) in Vietnam of the TPP member countries and other countries outside the TPP will increase to take advantage of the increase in exports to TPP, most major markets, such as U.S., Japan, Canada… Forth, according to the first message of the Prime Minister on institutional reform, the participation of Vietnam TPP will have a positive impact in the institutions as well as complete administrative reform. Challenge:
A major challenge is the most visible and competitive pressures. Challenge competition dynamics derived from 3, which is the reduction of import duty to 0 %; Open market investment services and government procurement in TPP framework. Competitive pressures by reducing import duty to 0 % , mainly from countries that Vietnam does not have FTA relations, including the U.S. , Canada , Mexico and Peru ; 7 countries with which Vietnam has ties FTA as Brunei , Malaysia , Singapore , Australia , Chile , New Zealand , Japan , then in the near future , though Vietnam is engaged or not engaged TPP , import tariff apply to goods of these countries has been lowered to 0 % . Even for 4 countries that do not have ties Vietnam FTA, then either the import and export structure complementary rather than competitive with export and import structure of Vietnam (U.S., Canada), or not promising sipping Vietnam market with great level to cause competitive pressures (such as Peru, Mexico) .If a thorough analysis of the structure of export industries, we can see the level of competition as follows:
The manufacturing sector of Vietnam real difficulty would be automobiles, pork, beef and sugar; then processed foods, alcohol and consumer goods. The highly protected commodities as salt, tobacco, eggs, steel, paper …, one may be the TPP countries not exporting or export towards other market segments instead of domestic market.
As for oil, the impact is considered mostly Vietnam will lose one of the important tools to control prices. In the opening of the services sector, after 7 years of commitment to joining the World Trade Organization (WTO), the aperture of the field is better, but competition from three main sectors banking, retail and part of telecommunications value added. In the area of government procurement, competition yet but will be gradually increased. One other challenge is to budgeting. In 2013, this challenge mainly derives from domestic efficient production and the decline of economic growth. When joining the TPP, there will be more challenges from reduced import duty.
Therefore, the increase in import and export scale will be offset by revenue from value-added tax (taxes not remove the FTA). TPP is a new model of economic cooperation, not only comprehensiveness, but also deep level of commitment. Thus, taking opportunities to overcome limitations and challenges will create new expectations.
Related Topics