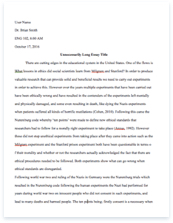 The whole doc is available only for registered users
A limited time offer! Get a custom sample essay written according to your requirements urgent 3h delivery guaranteed
Order Now
GLOBALIZATION:
It is the process of international integration arising from the interchange of world views, product, ideas and other aspects of culture. In simpler words, it can be defined as- The worldwide movement towards economic, financial, trade, and communications integration. Globalization implies the opening of local and nationalistic perspectives to a broader outlook of an interconnected and interdependent world with free transfer of capital, goods, and services across national frontiers. However, it does not include unhindered movement of labor and, as suggested by some economists, may hurt smaller or fragile economies if applied indiscriminately. IMPACT OF GLOBALIZATION ON WORLD ECONOMY: POSITIVE IMPACT OF GLOBALIZATION ON WORLD ECONOMY:
1. More efficient markets
The sign of an efficient market is where there is an equilibrium between what buyers are willing to pay for a good or service and what sellers are willing to sell for a good or service. If you can improve the way you produce a good or service by doing things such as outsourcing certain processes or buying from an overseas supplier that offers discounts, you can then afford to lower your selling price which results in increased demand and affordability. 2. Increased competition
Anytime that you have multiple producers competing for a hold of the economy, that's a good sign for consumers, as the quality of goods and services often goes up as a result. When businesses started to venture across international borders, what they often did was introduce a new standard into the global marketplace. Consumers then had more options to choose from. 3. Stabilized security
When your economy depends largely on another country's economy, it is hard to imagine either one of the countries attacking the other. In a weird sort of way, globalization helped heighten world security. 4. More wealth equality throughout the world
Although many Americans contend that their standard of living has gone down because of globalization, the flip side to this is that hundreds of thousands of people around the world now have jobs, have started their own businesses and can provide comfort for their families.
NEGATIVE EFFECTS OF GLOBALISATION:
1. In order to cut down costs, many firms in developed nations have outsourced their manufacturing and white-collar jobs to Third-World countries like India and China, where the cost of labor is low. This has caused a lot of resentment among the people of developed countries, and companies have been accused of taking their jobs away. 2. Globalization may have inadvertently helped terrorists and criminals. At the heart of globalization is an idea that humans, materials, food etc. be allowed to travel freely across borders, but 9/11 was a ghastly reminder that people with evil intentions can use it as an opportunity and cause damage. 3. Environmental degradation is an issue which has been debated ferociously in various international meetings, and it has to be accepted that globalization is one of the most important factors that has aggravated the situation. The amount of raw materials needed to run industries and factories is taking a toll on the natural reserves of planet earth, and pollution has severely impacted the quality of air that we need so very much for our survival.
SUBJECT: DUNKIN DONUTS
COMPANY SNAPSHOT
Dunkin' Donuts is an American global doughnut company and coffeehouse chain based in Canton, Massachusetts. It was founded in 1950 by William Rosenberg in Quincy, Massachusetts. [1] Since its founding, the company has grown to become one of the largest coffee and baked goods chains in the world, with 11,000 restaurants in 33 different countries. The chain has grown to include over 1,000 items on their menu, including doughnuts, bagels, other baked goods, and a wide variety of hot and iced beverages. The company primarily competes with Starbucks, as over half the company's business is in coffee sales. Dunkin' Donuts also competes with Krispy Kreme Doughnuts, as both companies sell doughnuts and coffee. The company also competes locally with Honey Dew Donuts, another popular Massachusetts based coffee and doughnut chain. OBJECTIVE BEHIND CHOOSING DUNKIN DONUTS:
The main objective for choosing Dunkin donuts as the subject can be easily explained by slogan of the company "NOT ONLY AMERICA RUNS ON DUNKIN DONUTS". The slogan itself explains its global presence. At the end of 2011, there were 10,083 Dunkin' Donuts stores worldwide, including 7,015 franchised restaurants in 36 United States and 3,068 international shops in 32 countries.
IMPACT OF GLOBALIZATION ON DUNKIN DONUTS
1. GLOBAL PRESENCE
With over 3,100 stores in 30 countries outside of the U.S., Dunkin' Donuts has been serving loyal customers internationally for over 40 years. From Asia to Latin America and everywhere in between, you can count on Dunkin' Donuts for delicious coffee and espresso, frozen beverages, delectable donuts, sandwiches and more. In spite of the economic downturn, Dunkin' Donuts opened 350 new stores worldwide in 2009, with 250 of those in the U.S. When counting sister Dunkin' Brands treats concept Baskin-Robbins, franchisees opened 550 stores last year. Dunkin' Donuts units alone number nearly 6,400 in the U.S. and 2,700 overseas.
(dunkin donuts)
2. STRATEGIC GROWTH:
One of the positive impacts of globalization on Dunkin donuts is its strategic growth over the years. This can be showed by the income statement of the company.
Income statement
2013
2012
2011
2010
2009
Revenue
$713.84
$658.181
$628.198
$577.135
$538.073
Gross Profit
$557.985
$513.957
$503.991
$464.221
$438.677
Operating Income
$304.736
$239.429
$205.309
$193.525
$184.545
Net Income
$146.903
$108.308
$34.442
$26.861
$35.008
(WWW.HOOVERS.COM)
3. HIGH QUALITY OF FOOD AND VARIED RANGE OF PRODUCTS:
In order to compete in the global market and earn market share dunkin' donuts used global strategy to reach the maximum number of consumers not only by expanding their eateries and restaurants but also by expanding in terms of their products and providing food with high quality. Dunkin' Donuts offers more than 70 varieties of donuts. Dunkin' Donuts' variety of coffee flavors includes Mocha, Caramel, Blueberry, Cinnamon, Coconut, French Vanilla, Hazelnut, Raspberry, roasted Almond. 4. BRAND RECOGNITION:
This is one of the major impacts of globalization which added value to the company. Dunkin donuts is now the highly recognized coffee and donut brand and competing with numbers of coffee brands all across the globe. Its current slogan states: NOT ONLY AMERICA RUNS ON DUNKIN DONUTS.
DUNKIN DONUTS: A WINNER OR A LOSER IN GLOBALIZATION
The strategic growth of Dunkin' donuts explains itself whether its winner or a loser in globalization.it is absolutely a winner as its benefits from globalization outweighs its costs. Its growth is testimony to the fact that people everywhere appreciate what Dunkin' Donuts offers: high quality food and beverages served all day in a friendly, fast environment at a great value. The company maintains steady global expansion, opening new restaurants in Europe, Asia, the Middle East, and Latin and South America. Asia-Pacific is a particularly exciting area for growth.
OPPORTUNITIES
1. Coffee consumption is on the increase in Asia, especially in countries with rising disposable incomes such as china. There is also a donut craze in many Asian countries including Singapore, Taiwan, and Malaysia. 2. With the rise of globalization the speed of the flow of information quickens, so everything is moving at the faster pace. This is an opportunity for Dunkin donuts to penetrate more into new markets. 3. It has a huge opportunity in the U.S., 65 percent of the U.S. still to go. CHALLENGES
1. Despite its growth, the company's biggest obstacle might not be the economy, but the American consumer. The coffee-drinking culture is not as strong in other parts of the U.S. as it is in the Northeast. But he says that is changing, especially as both hot and cold specialty coffee drinks become more prevalent. 2. While doughnuts and morning coffee remain Dunkin's core business, the concept is facing ever-intensifying competition for breakfast on the go, with everyone from Burger King to Subway vying for morning market share. 3. Presence of competitors like Starbucks, Krispy Crème is also one of the major threats for Dunkin Donuts. They can potentially cause a large reduction in Dunkin donuts market share. 4. Another threat is that there are low entry barriers into coffee and donut industry which actually gives rise to the threat above. RESPONSE:
Dunkin donuts is responding fairly well to the upcoming challenges. Its steady growth over the years makes it easier for the company to tackle the new challenges. Dunkin' donuts one of the global strategy states that Challenges are welcome, they make us better. We can also say that dunkin donuts speaks to the globalization of food. It is expanding its hold on the market by adapting new techniques and giving completion to star bucks by expanding mobile app and customer service technology with the options of mobile payments and loyalty rewards program. CONCLUSION:
In a nutshell, we can conclude no industry is untouched by globalization. Globalization has its positive and negative impacts on each industry. Dunkin donuts speaks to the globalization of food, revealing an example of a franchised global entity experienced as local practice that varies from place to place. Just as the relationship between brand and consumer identity varies across the United States, Dunkin' Donuts has created a different identity in the international marketplace as well. We can conclude that globalization played a pivotal role in Dunkin Donuts strategic growth over
the years.
Works Cited
(n.d.). Retrieved from wikipedia: en.wikipedia.org/wiki/globalization (n.d.). Retrieved 09 21, 14, from WWW.HOOVERS.COM: http://www.hoovers.com/company-information/cs/revenue-financial.Dunkin_Brands_Group_Inc.f325af8895289af8.html dunkin donuts. (n.d.). Retrieved from www.dunkindonuts.com/dunkindonuts/en/company.html WWW.DUNKINDONUTS.COM. (n.d.). Retrieved from http://www.dunkindonuts.com/content/dunkindonuts/en/company/global.html
Related Topics