Drugs Are a Silent Killer for Humans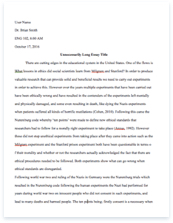 The whole doc is available only for registered users
A limited time offer! Get a custom sample essay written according to your requirements urgent 3h delivery guaranteed
Order Now
Snow. Chiva. White Lady. Brown Sugar. To some people, these words are thought of as cute names for a newborn puppy that was given as a gift for Christmas. In reality, these are the nicknames and slang language given to the dangerous drug, heroin. Most Americans are aware of heroin and its lethal affects; it is discussed on television and on varying news media as apart of the ongoing opioid crisis. However, there is a drug "50 to 100 times more potent than heroin" that is not covered extensively by the media. This illicit, synthetic opioid is called fentanyl.
According to Samantha Long, a researcher and reporter from the Center for Disease Control, "overdose deaths involving fentanyl increased about 113 percent per year" from 2013 to 2016; unfortunately, the main victims of fentanyl-related overdose deaths are adolescents. The continuous rise of fentanyl-related overdoses and deaths is partly due to the fact that fentanyl is being laced with other drugs, such as heroin, and consumed without the user being aware; this shows that adolescents are uneducated about the products they are consuming and are not being vigilant and careful when consuming drugs. In addition to adolescents being uneducated and reckless regarding opioid misuse, the rise of overdose deaths involving fentanyl in teenagers "suggests that young people now have easier access to deadly drugs as well as a growing interest in them,"resulting in a plausible need for more treatment centers or blocking the income of fentanyl at its source. The consumption and abuse of the synthetic opioid drug, fentanyl, is a critical issue that affects thousands of teenagers in the United States every year; consequently, the governments' current administration and medical specialists must find a plausible solution to this epidemic in order to mitigate this life-threatening phenomenon.
This drug crisis has in its grasp victims ranging from 65 year-old retirees to mere 14 year- olds who are just beginning life. Unfortunately, the bulk of the victims continue to get younger and younger. According to Mitchell S. Rosenthal M.D.,"the onset of addiction is mostly in childhood;" this casts a shadow over the users' life and can lead to the development of many life-threatening issues such as cardiovascular disease, mental illness, and infections such as meningitis. Although health concerns are very serious consequences of adolescent drug abuse, the road to abusing more dangerous drugs widens with early abuse. As abusers begin consuming more powerful opioids, such as oxycodone, the chances of overdose and death rate increase; this is due to fentanyl being laced with these illicit drugs. This displays a prominent connection between lifelong abuse to increased chances of encountering a drug laced with a deadly-dose of fentanyl. The income of fentanyl in the United States may be difficult to reduce as it continuously flows into the country.
On January 31st, 2018, U.S border officials confiscated "254 pounds of powder and pills" of fentanyl that were "hidden in a truck hauling cucumbers" at the Arizona-Mexico border. The problem may be at the source. Although mainline opioids are very potent and deadly, the mix of just an ounce of fentanyl makes all the difference and it comes with dire consequences.
Adolescents who are consuming opioids are not receiving adequate treatment and help. If a child or adolescent continuously abuses opioids, the chances of them receiving a fentanyl laced concoction increases dramatically with time. This is important because receiving help immediately is imperative. It is disheartening to know that "as [the] epidemic spreads, only 1 in 12 adolescent addicts receive drug treatment," revealing that the majority of abusers, whether they want treatment or not, do not receive help. The problem continues to worsen as the federal government struggles to find a plausible solution to aid the lack of treatment facilities.
The costs of funding programs to treat adolescent abusers is profound, which only gridlocks the progress of finding a solution. Unfortunately, it is a rare occasion to see an adolescent who is receiving or has received treatment to hinder their opioid abuse. The lack of resources for treatment and treatment centers creates a large problem as it greatly prohibits help from arriving to abusers in need. The rise of accidental overdoses due to fentanyl is only on the rise. If adolescents with drug misuse issues continue to not be helped, the chances of them consuming a concoction with fentanyl increases with time and with every drug they ingest. This is a major issue that needs to be addressed and solved.
The ongoing opioid abuse in adolescents is a serious issue in the United States. This abuse only leads to an increased chance of overdose and death, especially when fentanyl comes into play. Public schools in America need to educate adolescents on the importance of staying away from opioids. Our current government also needs to hinder the supply and demand of synthetic opioids such as fentanyl. The problem will not be solved until adolescents are educated and our current administration takes action. This is a national problem. Many states have been hit hard by the opioid epidemic; it is a known fact that the drug world prospers in poorer, dirtier cities, and this is why our current administration needs to "implement a plan to educate public school students about the risk of illegal and prescription drugs" on the national level. By enforcing this system, young students will be informed on the deadly effects and horrid consequences that result from consuming opioid drugs. Adolescents will become educated about heroin and fentanyl.
A main reason that kids misuse opioids is due to their lack of knowledge about the risks and consequences. It is mind-boggling what some core knowledge and smart thinking about drugs can do. Generating a national system within public schools to educate adolescents on the misuse of opioids is an excellent plausible solution; however, to add to this, our current administration could work to stop the crisis at its source by "reduc[ing] both supply and demand [of] synthetic drugs like fentanyl". Over time, this solution may be able to work wonders. If our current administration is able to educate public school students on drug misuse and deadly opioids such as fentanyl, all while stopping the income of these opioids at the source, then there arise real chances to greatly reduce the adolescent opioid crisis. In the end, the solution of limiting opioid misuse among humans with proper blockage of the supply and demand train and educating adolescents on the dangers of opioid and fentanyl interaction appears to be an extremely effective and reasonable option in combating the opioid crisis with the only weakness being the possible lack of funds and time from our current administration and reducing the flow.
Another feasible solution to this problem is to develop and create more treatment and rehabilitation centers for adolescent opioid users and abusers. One reason adolescents continue to misuse opioids is because they are unable to receive help and proper care. It is quite unfortunate how much the United States lacks in the number of treatment centers for drug abusers, and the Rosenthal Center for Addiction Studies in New York agrees; "a massive expansion of drug treatment for adolescents in America and for renewed efforts by state and federal governments to contend with the impact of prescription painkillers, heroin and fentanyl among the nation's youth". A need for these treatment centers are vital.
Little attention has been paid to the stark gap in treatment programs for adolescents that are often the key to freeing teens from the grip of addiction. 'Teenagers have special treatment needs that often cannot be met by most adult treatment programs,' Dr. Rosenthal added. 'They need appropriate drug treatment that includes a behavioral component and the support of recovering peers who are leading healthy, drug-free lives. They need family involvement. And sometimes they need longer-term residential programs that are now few and far between". Additionally, the adolescent mind is very different from adults and requires a different approach when receiving treatment. By accessing an adolescent drug patients' needs properly, with a behavior component and hopeful family involvement, the drug crisis will hopefully end. In many cases, adolescent users do not receive proper care and because of this they continue to abuse drugs. Overall, the weaknesses of this solution hinder the possible benefits, which make it not such a viable solution on its own.
In conclusion, the most feasible solution for solving the problem of adolescent opioid misuse leading to accidental fentanyl interaction is to educate adolescents about opioid misuse by creating a uniform, national system in public schools, and by reducing the flow of supply and demand of the synthetic opioid, fentanyl. One reason why this is the best solution is that a study "found that illicit drugs like fentanyl and heroin were the leading causes of unintentional overdoses," proving that by educating adolescents about the statistics of fentanyl and accidental overdose, it will reduce the number of teens who have pondered about taking drugs. To continue, reducing the flow of fentanyl into the hands of adolescent is a great place to start because it deals with the source directly. Moreover, stopping the fentanyl flow from its source would save a magnificent of time and money. Therefore, given both the proper education and direct, immediate reduction of fentanyl flow, attacking the problem of adolescent opioid misuse in the United States can best be resolved by educating youngsters and reducing supply and demand of fentanyl.
The use and abuse of the synthetic opioid, fentanyl, by adolescents and the lack of knowledge regarding the effects of opioids is a serious problem jeopardizing the health and lives of adolescents today and for many tomorrows, but this problem can and must be addressed now. While the development of treatment and rehabilitation centers will continue, it will not solve the problem of reducing the flow of fentanyl and educating the majority of adolescents on opioid misuse. It is essential to reduce the supply and demand of fentanyl and enhance education of adolescents. These events must occur immediately and aggressively because the consequences posed by fentanyl and the adolescent abuse of opioids are truly detrimental to the future of public health.
Related Topics