Drug Rehab in an Opioid Addicted Nation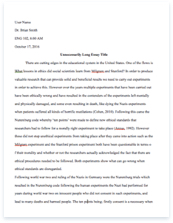 The whole doc is available only for registered users
A limited time offer! Get a custom sample essay written according to your requirements urgent 3h delivery guaranteed
Order Now
The opioid addiction epidemic in the United States is not more recent news; in fact, it has been going on for more than fifty years. However, within the last ten years, the opioid crisis has become extremely lethal, and there is an average of 13.3 deaths per 100,000 people in the United States (War on Drugs, 2017). This does not nearly compare to the average of West Virginia, where there is an average of 43.3 deaths per 100,000 people in the state itself (Opioids, 2018). To battle this higher average death rate, West Virginia has tried to manage drug rehabilitation centers by limiting certain controlled substance medications that help treat opioid addictions.
Thus House Bill 4480 was passed and altered the Addiction Treatment Act of 2016 by placing limitations on prescribing products containing buprenorphine, whether with or without naloxone (House Bill 4480, 2016). Though once thought to be a positive bill, it actually is harming opioid addicted patients in West Virginia by limiting health care providers in treating patients, reducing the number of treatment facilities and treatment care options and raising the cost of potentially life-saving medications. Access to medications like buprenorphine and naloxone are critical in saving peoples' lives in the state of West Virginia and are crucial in attempting to battle this ongoing drug war.
To better understand the magnitude of the opioid epidemic and how to treat patients, one must first understand what these limited medications are. The main drug being targeted in the state of West Virginia is called buprenorphine. Created in the 1970s, buprenorphine is ironically an semi-synthetic, partial agonist-antagonist opioid medication that is used to help treat opioid addiction (National Alliance of Advocates for Buprenorphine Treatment; NAABT, 2018). The key words to note from this drug definition is the agonist-antagonist portion because it more specifically defines what the drug buprenorphine does to the body and the brain
. Buprenorphine has an agonist portion that activates opioid receptors in the brain that cause addiction; however, the antagonist portion blocks other opioid receptors and cancels out some of the more euphoric feelings and the "high" many patients feel when taking full agonist drugs (like heroin, oxycodone and other opioids)(NAABT, 2018). Buprenorphine's primary function is to help drug addicted patients wean off full agonist opioids, to help cancel out withdrawal symptoms and to lessen the pain a patient has to go through while becoming clean of opioids (NAABT, 2018). Buprenorphine is usually paired up with the drug Naloxone, a full antagonist drug, to help cut off the addictive feeling of opioids and to help patients stay clean of opioid medications.
The problem that many politicians see buprenorphine having, is that it is an opioid itself. The stigmatism behind using an opioid medication to counterbalance another opioid medication is a key determinant as to why there are limited health care facilities battling the opioid battle. To emphasize this growing stigmatism, the United States Health Service Secretary Jim Price famously said that "we are just substituting one opioid for another" when addressing the use of buprenorphine (Price, J., 2017). This stigmatism has allowed for many states to issue laws and regulations against these 'opioid' medications being used in rehab centers. West Virginia's House Bill 4480 was enacted in the Addiction Treatment Act of 2016 and altered the original Act itself.
House Bill 4480, signed by West Virginia's House of Delegates, altered sections 16-51-1 through 3 and limited the amount of prescriptions given out to patients battling addiction and only allows for the drug to be administered to pregnant women and a person with a longstanding documented history of addiction (Addiction Treatment Act, 2016). This remaking of the 2016 Act also limited where the drug could be administered; meaning, only registered drug rehabilitation centers and licensed doctors could strictly prescribe the opioid replacement medication and in small quantities to patients (Addiction Treatment Act, 2016). Failure to follow this Act results in doctors facing either jail time, severe monetary fines or a permanent shut down of the facility in question if they do not abide by this Act (Addiction Treatment Act, 2016).
This reinforced Act limits healthcare providers in handing out buprenorphine and reflects the number of rehabilitation facilities available in West Virginia to treat opioid addicted patients with this alternative rehab method. Roughly, there are only 29 rehab centers in the State of West Virginia, and only around 6 provide the use of buprenorphine as a detox drug and therapeutic alternative (Drug Rehab Services, 2018). This limits the amount of care people can get with alternative drug therapy and also prevents people receiving optimal treatment. Another problem with this edited Act is that doctors are now limited to how many prescriptions they fill for drugs like buprenorphine. Originally, doctors and group centers (like rehabilitation centers) were only able to prescribe 30 patients buprenorphine, which meant that doctors were forced to pick and choose who to treat (NAABT, 2018). Disobeying this Act resulted five West Virginian doctors being incarcerated in 2018 for handing out too many buprenorphine prescriptions (and are faced with a total of 30 years in jail and a 1.5 million dollar fine) (Leonard, K., 2018). This impacts a doctors ability to properly care for patients as well as puts them at risk for trying to help control the ongoing epidemic in the state of West Virginia.
This Addiction Treatment Act, along with a sharp stigmatism of buprenorphine, has led to the increase in the drug price to hopefully limit the amount of patients purchasing the drug and distributing it to the "black market" (Hsu, A., 2016). Buprenorphine and other agonist-antagonist medications in the state of West Virginia are not covered by most health insurances and Medicare/Medicaid; therefore, the average cost of the drug is around 300$ per patient (American Addiction Center, 2018). Many people in West Virginia cannot afford this medication and are forced to rely on other forms of rehab and therapy to help get clean. This in turn hurts how many people are actually receiving drug related therapy or treatment and hurts the opioid epidemic battle. In 2006 alone, around 42,000 West Virginians needed addiction related therapy and help, and only 7,642 people went to rehab that year (Recovery Connection, 2018). This leaves thousands of people without treatment, without support and in turn increases the ever climbing death rate numbers in West Virginia.
However, though there is this underlying fear of buprenorphine ending up on the black market like many other opioid medications, the abuse rates are much lower compared to that of true opioid medications. Research has proven that medications like buprenorphine reduce opioid addicted related symptoms and increase the likelihood that a person will stay in drug rehabilitation facility (ASAM, 2017). This is turn helps reduce death rates because patients are staying in rehabilitation centers seeking counseling and therapy (ASAM, 2017). Also, because there is a reduced euphoric or high sensation and is cheaper, many people will turn to heroin or other street drugs instead of buprenorphine (ASAM, 2017). This ridiculous fear that buprenorphine is available on the streets is highly unlikely due to its extremely high price and lack of a euphoric high like seen in other opioid drugs.
In fact, there is a lot of research proving the positive effects of buprenorphine on a opioid addicted patient. A ten year long research study followed opioid addicted patients across the United States who received buprenorphine as a form of rehab along with naloxone. This research proved that buprenorphine used in patients who received counseling/therapy saw a decreased likelihood of relapse and saw significant decrease in opioid use after receiving treatment (Ling, W. et al, 2011). Another study goes on to talk about the likelihood of misuse of buprenorphine on an international level (Yokell, A., Zaller, N., Green, T., Rich, J., 2011). This research concluded that there was not high addiction rates of buprenorphine and actually saw a reduction of the spread of HIV/AIDS because of a lack of sharing needles through other opioid drugs (Yokell, A., et al, 2011). Though many studies have been published showing the positive benefits of buprenorphine, due to high costs and lack of health care facilities, many people do not receive proper treatment and fail to overcome their addiction.
In order for West Virginian's to receive proper addiction care and rehab, the Addiction Treatment Act needs to allow for buprenorphine to be used more frequently. Strict limitations on this drug is not only harming patients who need agonist-antagonist medications, but are harming doctors who are trying to provide proper health care to these addicted patients. The Act itself must include a bill that allows a less regulated distribution of buprenorphine in the state of West Virginia, allows for most (if not all) insurance companies and Medicare/Medicaid to cover the costs of buprenorphine, and helps promote the building and creating of drug detox facilities in West Virginia. This in turn will reduce the stigmatism behind this drug and hopefully save lives.
Though the West Virginia House Bill 4480 edited the Addiction Treatment Act for a positive cause, it in turn enforced a greater stigmatism and fear against semi-synthetic opioid drugs. This fear resulted in less health care for patients, high costs for treatment options, and ultimately failed in proposing a solution to the drastically high death rates in West Virginia. As crazy as it sounds, to fight opioids with opioids seems like a more sound solution in the opioid epidemic than trying to ban all opioids "cold turkey."
Related Topics