Dr. Pepper Snapple Group, Inc.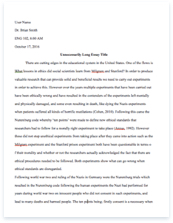 The whole doc is available only for registered users
A limited time offer! Get a custom sample essay written according to your requirements urgent 3h delivery guaranteed
Order Now
1.0 COMPANY BACKGROUND
Dr. Pepper Snapple Group, Inc. is a leading integrated brand owner, bottler, and distributor of non-alcoholic beverages in the US, Mexico, and Canada as well as the Caribbean. It is number 1 flavored carbonated soft drink (CSD) company in the Americas and a leading innovator and marketer of functional/non-carbonated beverages by having more than 50 brands that are synonomous with refreshment, fun and flavor. In the US and Canada, this company primarily participate in the flavored CSD market which consist of finished beverages and manufacture beverage concentrates and fountain syrups. In the non-carbonated beverage (NCB) market in US, Dr. Pepper Snapple Group participate in manufacturing ready-to-drink tea, juice, juice drinks and mixer. In addition, this company participate in carbonated mineral water, flavored CSD, bottled water and vegetable juice categories in Mexico and the Caribbean. 2.0 DECISION-MAKING PROCESS
Andrew Barker, the brand manager for Snapple beverages at the Dr Pepper Snapple Group, Inc., was charged with assessing whether or not a profitable market opportunity existed for a new energy beverage brand to be produce, marketed, and distributed by the company. Although no simple formula exists that can ensure a correct solution to this problem, use of systematic decision-making process can increase the likelihood of arriving at better solutions. The decision-making process described here is called DECIDE.
1) Define the problem
2) Enumerate the decision factors
3) Consider relevant information
4) Identify the best alternative
5) Develop a plan for implementing the chosen alternative
6) Evaluate the decision and the decision process
1. Define the problem
The first step is defining the problem which consists of three key elements (objective, success measure, constraint). Objective: to penetrate the energy beverage market.
Constraints: the existence of many energy beverage competitors in US.
Success measure: to focus on opportunities in high growth and high margin beverages business. Problem statement: "How to penetrate the energy beverage market while focusing on opportunities in high growth and high margin beverage business even though there are many competitors exists in the market?" 2. Enumerate the decision factors
The decision factors refer to the controllable and uncontrollable factors in the competitive environment.
I. Controllable factors
a) Product
Provide a product within the energy beverage market that not only addresses the current target market of the energy beverage industry but also addresses target market opportunities. They can provide a regular energy drink but also an option for the growing health conscious segment and penetrate a target market (women or adults).
b) Price
The price of the product should be the cost of the product, plus the channels mark-up, plus the percentage of profits the company wishes to see. They cannot start too high since their product will be new in a market with high brand loyalty to competitors. As the times go, and positioning strategies are successful, the company can adjust their price as they gain the customer loyalty.
c) Place
This might be the company's biggest advantage. They currently have long-term customers who already have their products on their shelves in convenience stores and retail chains. Therefore, asking these loyal customers for shelf space to advertise a new product would be beneficial to the company. It is also very important that they use their current distribution chain to get the new product to the consumers as demand increases.
d) Promotion
Since the company currently has thriving products within the beverage industry, it would be beneficial to make use of promotional pricing with their current products in order to persuade consumers to purchase their new products within the energy beverage market. For example: if you purchase a mature product, you can get the new product half off. They also can choose either to use digital advertising or printed advertising to promote their product like television, radio, newspaper, etc.
II. Uncontrollable factors
a) Competitors
Competitors will affect our business activity in many ways in term of price, packaging, promotion and so on. The managers should find and analyse the best action to be taken and the best decision to be made to overcome the threat by the competitors. For example, the other beverages company sell the energy drink at the lower price with the high quality; the customer surely will buy the product from the competitor. The reason why competitors can sell their product in lower price maybe because of the cost of their production is low; in term of they get their resources in low price.
b) Customers
Customers tend to have different characteristic and tastes. They will select the best product to fulfil the utilities. In the business, the company that come out or sell the product without analyse the market will found failure. So, it is important for the company to analyse the customer needs. For example their taste, packaging, price and so on. The interpersonal influences also will affect the decision making by the potential customer, maybe some of their friends keep complaining on that product and so on.
c) Economy
Economic activity changes due to different reasons. At the time of slow economic growth or recession, people lose their jobs, unemployment level goes up, and income level decreases. As a result, demand for goods and services falls and sales slowdown. Businesses have to consider accommodating to such changes in demand. To illustrate, in order to adjust to a falling demand, a company tries to cut prices to increase sales while suffering lower revenue and decreased profit margin
3. Consider relevant information
Considering of relevant information is the third step in decision-making process. It is important for the company to know all information related to the company, not only internal information but external information as well. SWOT analysis have been done to identify all information relates to the case study Dr. Pepper Snapple.
STRENGTHS
I. Strong portfolio of leading, consumer-preferred brands Dr. Pepper Snapple Group Inc. has a diverse portfolio of well-known CSD and non-CSD brands including ready-to-drink teas, juices, juices drink in United State, Canada and Mexico such as Dr. Pepper, 7UP, Sunkist, A&W, Clamato and others. The company is the number one flavored CSD company in United States. It indicates that their brands are choosen by many customers and the loyalty of the customers drive their market position.
II. Strong customer relationships
The company sold their products to a wide range of customers. It has a strong relationship with many top customers which are largest bottlers and distributors, retailers (Walmart), food-service customers including McDonald, KFC and Burger King and convenience store customers (7-Eleven).
III. Experienced executive management team
The executive management team in Dr. Pepper Snapple Group has an average of more than 20 years of experience in the food and beverage industry. Thus, it would be a great help and advantage to the company by having all these people. They can use their knowledge, skills, abilities and also experience in order to help the company achieve its objective. WEAKNESSES
I. Focus on Carbonated Soft Drinks (CSD)
This company focusing more on the CSD beverage drink in which can be disadvantage to them. Customers are always looking for something new. So if the company maintain its product line, they might gain low profit margin in the future.
II. Lack of international exposure
Dr. Pepper Snapple is lacking in international business compared to its competitors. So far, the company only market their products in United States, Canada and Mexico. It have the abilities to sell their brands internationally, so that it has to use the opportunities to do so because its rivals already well-known not only in United States but the other countries as well like ASEAN countries.
OPPORTUNITIES
I. Health consciousness
People in United States are really concern of their health since the obesity problem has been increased in their country. Thus, the company should take this opportunity to produce a new energy beverage drink to the energy beverage market.
II. New product launch
With the excellent management team skills and experience, Dr. Pepper Snapple Group can launch a new product line whether to the existing market or new market.
THREATS
I. Volatility in raw materials cost
The cost or price of raw materials is something beyond the company control. The price might change due to the economic condition. If the price increases, the company have to bear with higher cost of production.
II. Operations in highly competitive market
If the company decide to launch a new energy beverage drink, they have to compete with the other major energy beverage competitors. 4. Identify the best altternative
The fourth step in decision-making process is identifying the best alternative. It is a need to identify all possible alternatives and evaluate them by matching with the existing uncertainties. Regarding to the case study, Dr. Pepper Snapple got two alternatives whether to launch a new product line (energy beverage drink) or to focus on its available product line (do nothing). Its available product lines consist of carbonated soft drinks (CSD) and non carbonated soft drinks. Evaluation on both alternatives indicates that they have their own advantages and disadvantages that would be useful to the company to make a good decision. I. Launch a new product line
By launching a new product line which is energy beverage drink, the company could gain a higher profit margin. They already make profit their existing product line, so if they launch a new product, they can increase their profit since the demand for energy beverage keep increasing. Besides, it can increase the choice for the customers. However, launch a new product line could increase the production cost for the company. The ingredients and raw materials to produce the energy beverage drinks must be different from the ingredients of their current products. In addition, Dr. Pepper Snapple have to compete with the biggest competitors in the energy beverage market which are Red Bull, Hansen Natural Corporation, Pepsi-Cola, Rockstar and Coca-Cola. All these competitors already have strong position in the energy beverage market.
II. Focus on available product line
Since Dr. Pepper Snapple Group only focus to their existing products, it can be advantage to them to increase its efficiency in the management and production. All the workforce can perform their duties efficiently and effectively which then can lead to the better productivity. As mentioned earlier, this company focusing more on the CSD. The sales of CSD were projected to decline 1 to 2 percent annually through 2011. Thus if they decide to maintain their product line, they could have low profit margin in the future. 5. Develop a plan for implementing the chosen alternative
After reviewing the advantage and disadvantage for the each alternative, the best alternative for the Dr Pepper Snapple Group, Inc is to launch new product line. Andrew Barker realized that numerous marketing decisions were required in the development and launch of a branded energy drink which are: I. Target Market Selection
Industry analyst was estimated that there were about 43 million of the people are users of energy drinks in United States. Since, the male age between 12 and 34 are the heaviest user energy drink, Barker will target the males group aged between 35 and 54 because no brand had positioned itself as an adult energy drink and there have an opportunity market for this group.
II. Product Line and Positioning Choice
Current brands of energy beverages are mostly served as a regular and sugar free varieties. Andrew Barker wants to produce the energy drink that it can differentiate a new energy brand on the basis of packaging and ingredients. The energy drink of Dr Pepper Snapple Group, Inc it will serve with 16.9-ounce single serve aluminum bottle shape with a resealable screw cap. It also offers the regular and sugar-free version with two flavors. The major reasons why consumers drink energy beverages include an energy boost, mental alertness, refreshment, and taste. III. Marketing Channel Choice
Andrew Barker will focus on off-premise retailer because it more profitability rather than on-premise retailer. Andrew Barker will distribute the energy drink to supermarkets and mass merchandisers because they are the dominant off-premise retail channel for energy beverages and also have the greatest success in gaining shelf space for this product.
IV. Advertising and Promotion
There are several ways to promote their product either to use the media advertising such as television, radio, and newspaper or to use the promotional vehicle such website and sponsorship. Based on the industry analyst the cost for doing the promotional vehicle is higher than media advertising. So Barker believed that estimated expenditure for media advertising and promotion, without specific details would be sufficient as part of his analysis and recommendation.
V. Pricing Strategy
Barker have alternative for pricing strategy either to decrease the price or increase the price of the energy beverages drink. If Barker decreases the price, it will give high sales volume by making the price to become more suitable to consumers compare with their competitors. Besides, if Barker increases the price, it will gain high profit margin for the energy beverages drink. So, Barker is recommending higher price because it can gain more profit instead that the product is differentiated.
6. Evaluate the decision and the decision process
Barkers use the market diversification for the product-market strategies. Barker had been making the decision to launch the new energy beverages drink to new market which is males group aged between 35 and 54 because no brand had positioned itself as an adult energy drink. An adult energy beverage might require a different drink, such as lower carbohydrates in the product formulation. Barker chooses to market the new energy drink because to gain greater dominance in a market in which it already has an offering.
The cost of expenditure for the first year will be high because Barker needs a little promotion for energy drink and also for other cost such as distributions, operation, and bottling. Since Barker recommend a high price it also can give an advantages for Dr Pepper Snapple Group, Inc if Barker increases the price not exceeding the competitor's price because it can offer the lowest price for energy beverages market. After energy drinks enter the market it will increase the sales revenue for Dr Pepper Snapple Group, Inc since their product brand was increase.
REFERENCES
Dr. Pepper Snapple Group. (n.d.). Retrieved March 14, 2014, from slideshare: http://www.slideshare.net/AndrewSmith53/dr-pepper-snapple-group Guo, K. (2008, April). Decision Making Model.
Kerin, R. A., & Peterson, R. A. (2009). Strategic Marketing Problems: Casess and Comments (13 ed.). Pearson Prentice Hall. Our Operations: Dr. Pepper Snapple Group. (n.d.). Retrieved March 14, 2014, from Dr. Pepper Snapple Group: http://www.drpeppersnapplegroup.com/
Related Topics