Domino's Sizzling With Pizza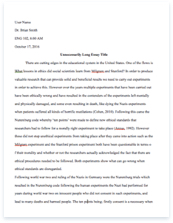 The whole doc is available only for registered users
A limited time offer! Get a custom sample essay written according to your requirements urgent 3h delivery guaranteed
Order Now
Q 1: What kind of system is described in this case? Identify describe business processes each supports. Describe the inputs, process and output of these systems. Ans: (a) systems described in this case are:
* Transaction processing system (TPS)
* Pizza tracker
* Pulse
* Pulse evolution
(i): Thick client model
(ii): Thin client model
* Online polling system
* Online ordering system
(b): Processes each system supports:
PULSE: Domino's proprietary point of sale system, Pulse capture purchase and payment data at a physical location where goods or services are bought and sold using computers, automated cash register, scanners, or other digital devices. It also perform other functions like, taking and customizing orders, using a touch screen interface, maintaining sales figure and compiling customers information. PULSE EVOLUTION: Pulse Evolution is a new hardware and software platform a Domino released. Pulse Evolution on the older technology in several ways. First the older software used a THICK CLIENT MODEL, which required all machines using the software to be fully equipped personal computer running windows.
Pulse Evolution on the other hand uses THIN CLIENT ARCHITECTURE in which network workstations with little independent processing power collect data and send them over the internet to powerful Lenovo PC's for processing. ONLINE ORDERING SYSTEM: It also includes pizza tracker. This system allows customer to watch a simulated photographic version of their pizza as they customize its size, sauce and topping. PIZZA TRACKER: Pizza tracker displays a horizontal bar that tracks on orders progress graphically. As a Domino's store completes each step of the order fulfillment process, a section of the bar becomes a red ONLINE POLLING SYSTEM: Domino's introduces an online polling system to continuously upload information from local stores. (c): PULSE:
INPUT:
* Computers
* Automated cash register
* Scanner
* Digital devices
PROCESSES:
* Capturing purchases and payment data
* Taking and customizing orders
OUTPUTS:
* Maintaining sales figure
* Compiling customer information.
PULSE EVOLUTION:
INPUT:
* PC'S
* MACHINES
PROCESS:
* Collecting data
OUTPUT:
* Sending data over the internet
PIZZA TRACKER:
INPUT:
* Pizza tracker displays a horizontal bar that tracks on orders' progress graphically. PROCESS:
* Ordering
OUTPUT:
Bar becomes a red after process has been completed.
Q2: How do these systems help Dominos improve its business performance? ANS: Pulse in an important asset in maintaining consistent and efficient management function in each of its restaurant. It also improved customer service, reduced mistakes and shorter training times increase customer satisfaction. Pulse Evolution has made it easier to update and more secure, since there is only use machine in the store which needs to be upload. Through Pizza Tracker customer that place their orders via telephone can monitor their progress on the web using pizza tracker. More, it saves time of customer, reduce cost, keep customer update about their orders and keep stores up-to-date. Q3: How did online pizza ordering system improves the process of ordering a domino pizza? ANS: Online ordering system also includes pizza tracker. The system allows customer to watch a simulated photographic version of their pizza as they customize its size, sauce, and topping. The image changes with each change a customer makes.
Then, once customer places an order, they are able to view its progress online with pizza tracker. Q4: How effective are these systems in giving Domino's competitive edge? Explain your answer? ANS: Pizza hut and Papa john's also have online ordering capability, but lack the Pizza Tracker and the simulated pizza features that Domino's has successfully implemented. Domino's pizza is trying to overcome their competitors, but still Domino experienced some resistance. There are some weaknesses in their services as compare to pizza hut and papa john's, they have more vast and latest technology to serve their customers.
Computers
Automated cash register
Scanner
Digital devices
FLOW CHART:
Maintain sales figure
Workers /employees
Update customer orders
Collecting and sending
Compiling customer information data over internet
To improve quality of pizza and create more value
Tracker
Pulse evolution
Pulse
Online polling system
Online ordering system
Pizza tracker
Telephone
internet
Mobile phones
CASE STUDY: VIRTUAL MEETING: SMART MANAGEMENT
QUESTIONS:
Q1: One consulting firm has predicted that video and Web conferencing will make business travel extinct. Do you agree? Why? Or Why not? ANS: I don't agree with this consulting firm. Because from the case, we see that, the global e- Sustainability Initiative and the climate Group estimated that up to 20 percent of business travel could be replaced by virtual meeting technology. So, without revolutionary improvement of technology business travel can't be extinct.
Q2: What is the distinction between videoconferencing and telepresence? ANS: VIDEOCONFERENCING: It is a type of a video conferencing held on a high definition sharp television. It is among the latest technologies of video conferencing. It strives to make the participant feel as if they are present at the location of the meeting. It is a system that enables people in different parts of the world to have a meeting by watching and listening to each other using video screen simultaneously. Videoconferencing provides two-way, interactive audio and video communications between two or more end points. TELEPRESENCE: The top- of –the line videoconferencing technology is known as telepresence. Telepresence is the use of computers to make it seems as if you are in a different place, so that you can operate machinery or take part in meetings. Telepresence strives to make users feel as if they are actually present in location different from their own. Only the handshake and exchange of business cards are missing. Q3: What are the ways in which videoconferencing provides value to a business? Would you consider it smart management?
Explain your answer. ANS: Videoconferencing figure too have an impact on the business world in other ways, as well. More employees may be able to work closer to home and balance their work and personal lives more efficiently; traditionally office environment and corporate headquarters may shrink or disappear; and freelancers, contractors, and workers from other countries will become a larger portion of the global economy. I consider it smart management because it's a very easy way to run your business in other countries and cities especially for women's and disable people, they can also do business without travelling. It saves time and cost. People who live abroad can talk to their loved ones easily. Also Small businesses that are struggling to stay in business will not be able to benefit from this technology.
These types of organizations can best benefit from the social media free or less expensive net working. For instance Skype video calling, Facebook video calling, to name a few. Q4: If you were in charge of a small business, would you choose to implement videoconferencing? What factors will you consider in your decision? ANS: If I were in charge of a small business, yes I will choose to implement videoconferencing because it can play a vital role as a key factor of successful business in today's age , as it will save my time and cost, that money I can use in my business to invest in other technologies. S being women it will be not much easy for me to travel to other places comfortably, so I can access my business, customer and employees without going somewhere else and I will be able to give proper time to my home. MIS IN ACTION
Q1: List and describe its capabilities for small- medium and large business. How useful is WEBEX? How can it help companies save time and money? ANS: Capabilities for small business
• Installation and configuration
• Localization
• Call control features
• Voicemail
• Music on hold
• Phone
• Video
• Conferencing
• Fax
• Networking
• Wireless
• Security
• Firewall
• Teleworkers
• Multi-site
• Management and reporting
• Serviceability
• Applications
Capabilities for medium business
• Cisco Unified Personal Communicator voicemail integration • Cisco Unity Connection Inbox web browser interface to voice messages • Desktop email client using the built-in View Mail for Outlook or View Mail for Notes player • Visual voicemail on your Cisco Unified IP Phone
Capabilities for large business
• Shorten the sales cycle
• Through networking seminars and product launches get sales leads
• Create first-class e-learning program
• Solve technical issues faster
• Improve cross-enterprise collaboration
Q2: Compare WebEx video capabilities with the videoconferencing capabilities described in this case. Ans: WebEx and videoconference have lots of same characteristics; they both can be used on online meeting, cancel the limit for long distance and time differences, then lead to save money and time. However, WebEx have another advantages like you can use its note-taking, white boarding, and annotation tools to mark document. It can record your meeting audio and video and there's no complicated software or maintenance. Q3: Describe the steps you would take to prepare for a Web conference as opposed to a face-to-face conference.
Ans: If you start to use WebEx conference, all you have to do is to prepare a desktop or laptop with internet and click to connect the meeting, talk to them like you and your customer are face to face, you even don't have to see a document with paper copies, you only need to click and move the mouse. You also can note or mark even correct it immediately. You don't need to prepare too much things or waste too much time on a tiny business case. However, we have to prepare lots of pros and cons for face-to-face meeting, such as find a fine restaurant or quiet place, prepare some food and drink or something, and prepare the hot copies related to the topic, and the employee should try to be on time, clear his brain, and he have to endure the jet lag, these reasons will also effect the result of the meeting.
Video screen
Codec
Computers
Tabs
Mobile phones
FLOW CHART:
To provide interactive guidance, teaching, and coaching to help small businesses grow
Online meeting
Advertisement
Training
Sharing reports and information
Support staff
Teleconference
Videoconference
Telepresence
Web conference
webex
Internet
Skype
Telepresence
Videoconference
Web conference
Related Topics