Does immigration contribute to better America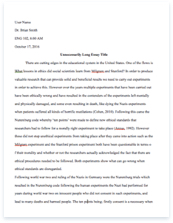 The whole doc is available only for registered users
A limited time offer! Get a custom sample essay written according to your requirements urgent 3h delivery guaranteed
Order Now
The whole world knows that America welcomes for freedom and democracy. America has served as a magnet for people seeking freedom from tyranny and oppression and opportunities to improve the material circumstances of their lives. I agree with Philippe legrain who need to open the world immigrate people .Actually. He proves that immigration contributes to a better
America as well as a better world. He also emphasizes that the flows of immigrants within the global system brings both talent and labor to areas of need. He can proves that America a better place through both labor and entrepreneurial initiatives, and enhancement of the political culture.
America is known for the freedom and opportunities that this country has to offer, which is the main reason why a majority of immigrants migrate here from a variety of countries. Usually the type of immigrants that do come to America are the ones with dreams, the ones who have a goal in life, want to become somebody, therefore causing them to work hard even at a low-paying job. I believe that immigration does contribute to a better American for various reasons. The secret to economic vibrant male's immigrant is seeking for a better life. I migrant labors are as beneficial to both rich and poor countries. America needs them to gain economically from accepting both low and high skilled immigrants. So immigrant labor is important to develop the economic .In addition ,Immigrant people came up with an amazing new ideas to make the economics grew up because they are more determined to succeed in their lives.
Those immigrant people move from their poor country because they could not find work to gain more money; however, they are well educated. Their bad situation in their countries makes them move to rich country like America. Those immigrant people also have talent that can make use of advanced economies ' superior capital and technologies, making them much more productives.This makes them much betteroff .Actually the case of immigration changed the economies by gaining more than double the size of the world economy. Moreover as advanced economics create high skilled jobs, they inevitably create low skilled ones too. However, some people argue that low skilled immigration is harmful because the new comers are poorer and less educated than Americans. But Foreigners do not cost Americans their jobs and do not just take jobs, they create them too. For example, some people create new jobs for who bought what they sold, and they stimulate demand for Americans in complementary lines of work. Thus, While the number of immigrants has risen sharply over the past twenty years, America's unemployment rate has fallen. Immigration is also increasingly temporary when people are allowed to move freely because that travel in cheaper and the opportunities of economics do not stop at national borders.
There is also encouragements form the government for the immigrants who enable children to stay in school ,fund small business, and benefit the local economy more broadly. Most of people move from their country to make good money and then go back to bring new skills, new ideas, and capital to start new businesses. Historically, immigration has been a good way to get different, motivated, eager people to be part of the United States. The people who are willing to go to the effort of immigrating and are brave enough to leave their home countries and the lives they know are likely to be more ambitious than the regular run of people. One of the essences of America is that it is the land of second chances. It is the asylum of those who have been hated and isolated from their native cultural order. The travelers were silenced voices, and they emigrated. The Europeans who came over were also individuals in search of a better life because the lives they were leading were ones that could have raised improvement. America has been the collection point for all of these individuals. From this point, the absence of a strictly arranged hierarchical order has been the attractive element to these individuals.
Through the time, we still see this as immigration is something that has increased with wildness and power. The faces may have altered, but the essentials behind their emigration is much the same. Most people support and motivate more people of immigration because of what they have seen done in the past until now by immigrants. Some of the Optimizers ever have moved here for our freedom and opportunities. For example, Albert Einstein the paramount physicist of the twenties century, published his "Special theory of Relativity" that considered motion and the speed of light and "General Theory of Relativity, "a concept of a curved universe and its effect on light. In addition, He won the Nobel prize for physics. He chose to move in America forever for a position at Prince University, without him it would not be a great major of physics. Moreover, immigrants from other centuries invented the creation of the atomic bomb. Immigration to North America contributes to a better world not only to America but the whole world; the founder of yahoo had also an America linked with a Japanese man. This illustration if you bring minds of different cultures together, there are a lot of ideas that can come into action.
The more immigrants that come around especially the skilled ones ;I believe it will bomb better for the world Another example to show that immigration contribute better for America which is about Felix Frankfurter; he was a best court who was born in Vienna, Austria , and moved to the states with his family in 1894, He attended the College of the City of New York, and Harvard University. He was chosen an assistant U.S. attorney in New York City. After a while, he moved to the War Department. In 1914, he became a teacher at Harvard Law School, where he got a reputation as a leading constitutional scholar. He also advised President Roosevelt on those selected to lead agencies established during the New Deal. In addition, Frankfurter joined in drawing up the Securities Act, the Securities Exchange Act and the Public Utility Holding Company Act. Furthermore in 1935, Frankfurter was selected by Roosevelt as an associate justice of the Supreme Court.
When he retired because of his illness, he served for twenty eight years. Frankfurter's rulings on the Court were having a great reflection on his policy of non-interference in the proceedings of state governments. He died in 1965. From these examples, We can see that immigration contribute to a better America because of immigrants can improve the cultural enrichments, economic advancmetns.So that can develop the economics of America through accepting low and high skilled immigrants. In addition, Albert Einstein and Frankfurter who create their jobs area showing the great examples of reflecting their knowledge to the whole world .They improved the material circumstances for the life of the whole people. They also emphasize that the flow of immigrants within the global system brings both talents and labor to the areas of their needs.
Related Topics