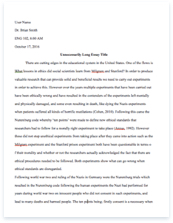 The whole doc is available only for registered users
A limited time offer! Get a custom sample essay written according to your requirements urgent 3h delivery guaranteed
Order Now
DirecTV (DTV) provides a high quality digital satellite broadcasting service to subscribers in the United States and Latin American geographic markets. DirecTV's business strategy revolves around product differentiation, therefore the company focuses on the ability to offer a large variety of channels and services, including up to 1800 standard channels, more than 130 High Definition (HDTV) channels, various movie and sports packages, and DVR capabilities to nearly 20 million subscribers. DirecTV's customer market is mainly individual consumers and households; however the company also offers services to bars, hotels, restaurants, and hospitals through their DirecTV for business service.
Company History
* June, 1994 – DirecTV launches services in the United States. * October, 1994 – DirecTV attains nationwide availability. * November, 1995 – The one millionth customer signs with DirecTV. * April, 1999 – DirecTV acquires the satellite broadcasting company, PrimeStar. * May, 1999 – DTV acquires satellite television company United States Satellite Broadcasting (USSB). * July, 2001 – The ten millionth customer signs with DirecTV. * December, 2003 – News Corp. acquires a 34% interest in DirecTV. * October, 2005 – The 15 millionth customer signs with DirecTV. * January, 2006 – DirecTV acquires 100% ownership of DirecTV Latin America. * February, 2008 – Liberty Media acquires 41% of DirecTV. * February, 2008 – DirecTV Latin America reaches 5 million customers.
Recent Company News
* February 4th, 2009 – Congress voted to delay the digital switchover until June 12th. Congress believed that Americans failed to prepare themselves for the original deadline. On June 12th, Americans will need either a satellite television subscription or digital converter box.
* February 4th, 2009 – DirecTV announced a $50 bill credit for every referred customer.
* February 2nd, 2009 – DirecTV and AT&T announced a deal to give customers satellite TV service through DirecTV along with internet and phone services. The deal went in effect January 31, 2009, the expiration date of the AT&T and Dish networks integration deal.
Competitive Advantage
DirecTV's competitive advantage is fourfold and focuses on multiple aspects of the business and company. The focuses include the geographic markets of operations, the packages and services they offer, partnerships with potential firms, and maintaining strategic business objectives focused on the strategy of product differentiation. Looking first at the geographic competitive advantage, DTV is the only provider of services in Latin America, giving them an opportunity for growth not available to Time Warner Cable, Dish Network, or Comcast.
Increasing revenue growth in this segment has illustrated financially the competitive advantage. Second, taking into account the packages and services, DTV is the only provider of and NFL sports package. DTV is under contract to provide NFL Sunday Ticket through the 2010 NFL season, ensuring a level of stability in their earnings for the coming years. The next important consideration would be potential partnerships with DirecTV to create synergies otherwise not available. Most recently, DTV's partnership with AT&T gives a marketing base and service bundling ability not available to Dish Networks. This partnership gives DTV a stronger advantage over DISH in the satellite broadcasting duopoly. Lastly, and focusing on the business strategy, DirecTV offers the most High Definition and Premium channels in the competitor peer group, with over 130 HDTV channels.
Segments
DirecTV generates revenues in two geographic segments: Latin America and the United States. Though the Latin America market is significantly smaller than the U.S. market, Latin America saw 48% growth in revenue from 2007 to 2008.The U.S. market is much more established and as such is experiencing a lower growth rate in revenues, attributable to the long-term stage of growth relative to the business cycle. Still, DirecTV U.S. saw 12.7% growth in revenue from 2007 to 2008 (FYE Sept. 30th). DirecTV sees the increasing growth in Latin America as a substantial opportunity for the company in coming years.
Revenues by Operating Segment
The revenue breakdown depicts the growth of both segments, while highlighting that the U.S. segment is where most of the company's operations occur: noted by the overall increase in revenue of 16.25% with vastly different growth rates contributing, the U.S. at 12% and Latin America at 48%. The pie charts show the shift in percentage of revenue from U.S. to Latin America; in 2007 Latin America accounted for only 10% of DTV's total revenue, while in 2008 that market accounted for 13% of total revenue.
Management
Chase Carey – Chief Executive Officer
Mr. Carey has been the CEO of DirecTV since 2003. Prior to working for DirecTV, he was the Chief Operating Officer of News Corporation, Chief Operating Officer of Fox Television, and Chief Executive Officer of Sky Global Networks.
Patrick Doyle – Chief Financial Officer
Mr. Doyle joined DirecTV in 1992 as director of Taxes. He became CFO in 2005. Prior to working for DirecTV, he worked as a public accountant for Deloitte and Touche and for Baker Hughes, an oilfield services company.
Michael Palkovic – Vice President of Operations
Mr. Palkovic joined DirecTV in 1994 as the director of Financial Planning. He subsequently worked as DirecTV's Chief Financial Officer until 2004, when he assumed the title of Vice President of Operations. Prior to working for DirecTV, he worked as Director of Operations at Times Mirror Cable Television.
Bruce Churchill – Chief Executive Officer: DirecTV Latin America
Mr. Churchill joined DirecTV as the Chief Financial Officer in 2004 and subsequently became Chief Executive Officer of DirecTV Latin America and Senior Vice President of New Ventures. Prior to working for DirecTV, he was the Chief Operating Officer of STAR and Senior Vice President of Finance for Fox Television. Macroeconomic Environment
Economists offer a bleak outlook for the upcoming year. The unemployment rate is upwards near 8% for the first time in decades, pushing state governments' benefits funds to the limit. Transportation costs have decreased with slowed economic growth, which provides a slim margin of relief to consumers. However, the widespread effects of unemployment continue to offset the decrease in transportation costs as consumer spending and personal incomes have declined. Protectionism also has resurfaced as tariff rates, quotas, and the number of anti-dumping lawsuits clamps down the free flow of goods and services. WTO predicts a 2.1% decrease in international trade volume
through 2009.
DirecTV is a consumer discretionary, and is not immune to economic conditions. However, recent surveys show television is the last discretionary item to be cut, and the cable and satellite sub-industry provides opportunity for growth and sustainability.
Industry Analysis
Digital Switch Over: DirecTV operates in the cable and satellite sub-industry. With the digital switchover slated for June 2009, there is opportunity for growth as Americans will be required to have digital converters or satellite TV subscriptions. DirecTV will face competition from two fronts after the digital switchover: satellite service providers and cable service providers.
Market Dynamics: The satellite broadcast services market is currently a duopoly, with DirecTV outperforming Dish Networks. The cable services market is more fragmented, but major competition will come from Time Warner Cable and Comcast. The consumer market is highly saturated, with approximately 110 million households paying for either satellite television (30%) or traditional cable pay-tv service (70%). Service providers in the cable and satellite sub-industry generate their revenues through subscriptions.
Bundled Services: The cable and satellite industry has seen a trend towards bundled services. Time Warner Cable and Comcast offer package deals featuring cable, phone, and high-speed internet. To counter the economies of scale gained by cable providers through bundling, satellite providers such as DirecTV and Dish Networks have formed opposing business strategies. DirecTV recently gained a partnership with ATT, giving them a strong advantage in the duopolistic satellite market.
Business Strategies: DirecTV has taken a product differentiation strategy focused on technology and customer service, and looked to form partnerships with telecom companies to create bundles of their own. Dish Networks has unsuccessfully maintained the low-cost provider strategy, as they have lost market share and seen earnings decrease nearly 50% since 2005.
Competitors
Time Warner Cable (TWC)
Headquartered in New York, New York, Time Warner Cable provides digital and analog television services to nearly 15 million customers in New York, the Carolinas, Ohio, California, and Texas. Time Warner Cable is a traditional cable service provider with the ability to bundle telephone, internet, and television services together into one package. Digital cable services include On-Demand, selected High Definition channels, and Digital Video Recording capabilities.
Comcast (CMCSA)
Headquartered in Philadelphia, Pennsylvania, Comcast (CMCSA) provides digital and analog television services to nearly 25 million customers in 39 states. Like Time Warner Cable, Comcast is a traditional cable service provider and bundles internet, phone, and television services together. Video services include On-Demand, selected High Definition Channels, Digital Video Recording capabilities, and premium channel upgrades. Comcast also operates various websites, including Fandango.com.
Dish Networks (DISH)
Headquartered in Englewood, Colorado, Dish Networks provides digital broadcasting services through satellite technology to 13.8 million subscribers. Dish Networks provides DirecTV's only competition for satellite service. With 11 in-orbit satellites, Dish provides up to 2,700 channels, including High Definition and Digital Video Recording capabilities. Dish Networks operates with the goal of being the 'lowest cost digital provider.'
| Total Subscribers| Regions| Basic Package Price|
DirecTV| 20.7 million| US, Latin America| $29.99/ mo for 1 year| DISH| 13.8 million| US| $9.99/ mo for 6 months|
Comcast| 24.4 million| US (39 states)| $29.99/ mo for 6 months| TWC| 14.7 million| NY, OH, NC, SC, TC, CA| $49.95/ mo for 1 year|
| P/E ttm| PEG| 52 week range|
DirecTV| 16.76| 1.44| 17.70 – 29.10|
DISH| 7.18| 0.81| 8.32-36.11|
Comcast| 15.54| 1.47| 12.50-22.86|
TWC| NMF| 2.29| 16.30-31.56|
SWOT Analysis
Strengths
* First mover in Latin America- Being the first in this market allows DirecTV to make great gains in an untapped market. * Ranked # 1 in customer satisfaction and reliability- A reputation for superior customer service may lure customers away from traditional suppliers like Comcast and Time Warner Cable. * Partnership with AT&T- Allows DTV to gain customers through AT&T's bundled offerings. * Offer the highest quality television service, including premium sports and movies packages, and more HD channels (130) than any competitor * Plenty of cash and strong cash flows- DirecTV has nearly $3 billion in cash and a modest debt load, allowing the company to capitalize on the current market conditions. The company recently finished an aggressive buyback program in January and started another beginning in February. * High paying customers- DirecTV's revenue is equal to nearly $80 per customer, while the average cable customer only pays $65.
Weaknesses
* Consumer discretionary- The economy is weakening and individuals may cut back on spending they deem to be unnecessary. * Insurance Costs- The cost of insurance premiums for satellites or damage to uninsured satellites could adversely affect earnings. * Satellite Launches and operation- There is a risk that satellites could have problems during or after launch, which could add to costs.
Opportunities
* Latin America- This largely untapped market is a huge opportunity for DTV because traditional cable providers do not have the capital necessary to bring service to the area. * Digital switch over- The switchover could provide a new market of customers that used to use analog transmission. * Emerging digital media- Easy access to downloadable programs could adversely affect the company in the future. * Possible acquisition of being acquired by Liberty Media with a base share of approximately $30.
Threats
* Cable providers with ability to bundle services. DirecTV can bundle services through AT&T, but cannot reap equivalent economies of scale * Congress pushed back the digital switch over to June 12, 2009. Congress still has the ability to push it back further depending on the macroeconomic environment * Increased production costs- DirecTV and other TV suppliers rely upon content provider by networks, which are facing increased costs. * Stolen Satellite Data- Some signals have been stolen in the past. Proliferation of this could damage revenues. Who's Buying Now?
In April, Liberty Media purchased 73.3 million shares of DirecTV, therefore gaining a majority interest in DTV. The potential for Liberty to acquire DTV would yield a gain to investors, as the base projected price per share is approximately $30 and a current price of $22.58. The Liberty Media purchase of the shares has been the only significant institutional trade in the past year.
Analysts Recommendations
Analysts are bullish on DirecTV, with only one sell recommendation. The analysts' recommendations have remained constant over the past three months, with no increases in buy or sell recommendations. This can be seen as a sign of investor confidence in DirecTV's forecasted earnings and growth potential.
Investor Relations
Investor Relations interview to take place this coming week, an attachment will be handed out when the report is presented. The need to wait to have the interview involves the 4th Quarter and 2008 Annual Earnings Call to take place first.
Related Topics