Dilwale Dulhania le Jayenge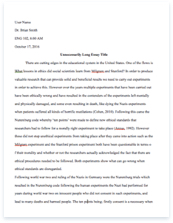 The whole doc is available only for registered users
A limited time offer! Get a custom sample essay written according to your requirements urgent 3h delivery guaranteed
Order Now
I would consider DDLJ one of my favourite movies as it is a timeless classic that has shaped Bollywood and Indian cinema. I first watched this movie as a child and it is one of the movies that had really stuck with me and almost everyone I know throughout the years. Growing up Shah Rukh Khan and Kajol were household names because of how they were able to act their roles. It is a very emotional movie that kept me interested throughout the entire duration, which is a very hard task to do when I'm watching a movie for the 5th time. The character of Raj played by Shah Rukh Khan goes through a transition phase that for the first time in Bollywood which made it stand out for me as a NRI. We see the role of the typical good Indian boy switched into a macho alpha male which has previously always been played with a NRI perspective. Overall I believe this movie should always been shown in a class like this because it captures the elegances of Bollywood cinema and allows you to see how it has progressed over the years. My Name is Khan:
I really enjoyed watching this film, unlike many of the other films it was my first time seeing it. It was nice to compare how Shah Rukh Khan and Kajol have advanced themselves over the years. You can tell by looking at them that there is a major difference in the time that these two movies where filmed. The maturity levels on its on shows their new level of acting and how the success of a film like DDLJ progressed them as actors. The storyline is very easy to follow because of its relevancy, relating to an event that has affected all of us one way or another. I felt very connected to Rizvan and sympathized what he was going through. He had a happy life, was married, a step-father and love was surrounding him. But one unfortunate incident (9/11) changed his life forever, followed by the murder of his step-son. The many struggles' he goes through and overcomes is very impressive and shows you how strong an individual can truly be. There isn't much criticism that I could give to this film, the acting and directing all came together very well, the chemistry that these people have built over the year's shows. My biggest criticism would have to be with the casting of the minor roles, although the roles are minor, they essentially disallow this film to be considered a true great. Bhaji on the Beach:
I thought this film was very interesting in its theme and its willingness to get its message across. I liked the divide between the elder traditional ladies versus the new age modern women. This film had decent directing which made up for its lack in star power in its acting, but the mixture of two allowed for a decent run of comedy and drama. There were many instances that showed signs of upcoming tension and arguments but I felt like it still wasn't obvious as to what the outcome was going to be. The part in the café would have to be one of my favourites because of how it unfolds beginning with the bringing of the traditional food by the elder ladies. That is a very common thing to happen and the lady working at the desk telling them to put it away made me very happy. She called the younger women a whore for being pregnant with a black guy and says she was glad that she never had children of her own, what else did she expect other than a coffee thrown in her face?
Lagaan:
This film is one of a kind and very interesting because of its involvement in the most popular Indian sport, Cricket. The movie covers many different aspects including politics, history, love, action and sports. There is something for everyone to enjoy about this movie, which allows it to have a wide variety of audience. The mini-conflicts that happen in the movie are setup to come together very well in the cricket match. The "untouchable" problem and the fact that one of the teammates was helping the British kept you wanting to see what was about to happen past the result of the game. Although I wish they did a better job of portraying the cricket match and not emphasizing that the villagers were going to win, it didn't hurt my view of it that much. The love story was interesting as well, because of the white lady falling in love with the main character we saw a love triangle which could have turned out very differently. I'm very biased because this movie has been my top 3 favourite Bollywood films of all time, but essentially it ruined my Bollywood experience because of the high expectations it sets, showing me how entertaining Bollywood can truly be.
1947 Earth:
I had very mixed feelings about "1947 Earth", I enjoyed its storyline but felt like that it was lacking in the message it was trying to portray. The situations that occurred in this movie were very accurate and showed a sense of realism but all it did was "show" us what was happening. The storyline wasn't interesting at all, and at no point did I feel like we hit a climax. I have seen many films that revolve around the partition of India, and this film didn't do anything different. It may be that I already understood what was happening during this time that I had no connection to it, but someone who has no prior knowledge of India during this time might be interested in it. The only thing that I enjoyed about this movie was Amir Khan and his acting, which we could have seen more of. One thing I would have done differently is made it so the original group of friends stick together in a rough time and get past the fact that they were all different religions.
Baghban:
The best thing about this movie was how it emphasized traditional Indian value, showing that the parents view was the right thing to do is very rare. We see the sons who grew up in a more modern lifestyle that promotes equality with women and independence and their father who expects them to follow his word and his stand on the leader of the household. I didn't like how the father and the mother chose to split up and live separately, they had many other options. The house was still available for them to live in, and he still had a job at the bank to go back too. The adopted son was too good to be true, like a guardian angel that made everything better for the father. The movie really wanted to show us that traditional values are still good to go by but I felt like there were too many holes in the storyline for me to really enjoy it. It almost felt like a drag to me, the final speech by Amitabh being the final nail in the coffin, with so much potential we see another flop.
Bride and Prejudice:
Bride and Prejudice follows a very good storyline about how two people who virtually have nothing in common can fall in love and overcome differences. The film does a very good job in following the book with very little differences but I feel like it was lacking that last step over-all. The acting of Aishwarya Rai stood out very well, but it seemed like she was surrounded by too many amateur actors that brought the level of the film down to a new level. The role of Will was very typical for me, it may be related to the directing but it seemed like he was cast to stand out from the crowd, and not on his abilities to play the role. The comedy aspect of the film is what allowed me to keep my interest and this really stood out. It still fails to show that it is anything different other than a Bollywood money grab on an audience that is willing to dish out a couple dollars for a couple hours of entertainment. I wish elite actors like Aishwarya Rai didn't participate in butcheries such as this, almost putting an asterisk on her superstar status in my mind.
Ek Ajnabee:
This would have to be my favourite genre of films, action packed and shot in a foreign country. This movie reminds me of a lot of the Bollywood movies I would watch growing up with my dad, lots of shooting and action followed by a conflict that is only resolved by more action and shooting. Although this may not be the best work of Amitabh Bachan, it brings him back to that superhero-superhuman identity that is still the vision many people have of him in India. I have previously seen Man on Fire and could see how closely the storyline follows it. This isn't something new in Bollywood; many movies are almost complete copies, in a lazy attempt to make money. Again though, I feel like a lot of the acting wasn't up to standards because it took a sense of realism out that Man on Fire had kept on too. It was lacking many other aspects that the plot was attempting to implement, the concept was very clear though. I felt like re-make could have been better done, and even had the ability to have other themes implemented, to show more of a relevance to Bollywood cinema.
Veer Zara:
I would have to give this film a top 3 ranking out of all of the films we got to watch in class, because of its ability to expand alongside a changing India. Out of the various elements that this movie is able to portray for us, one thing that really stood out is how relevant this movie is to the mentality in modern India regarding acceptance of another culture. Throughout this movie it is made very clear that Veer and Zaara are of different religions and backgrounds, yet not once do we see this as an issue. Beginning with the families and the Sikh priest all we see is acceptance for other people's views and beliefs, regardless of the hostile past that these two countries and religions have had. I enjoyed the different approach this movie took as in a story being told about the past, which allowed for a conclusion that drew me back into the plot before it possibly could have become dull. Essentially I saw the plot of the movie as a way that Veer was able to show his love for Zaara, by not opening his mouth and allowing Zaara to keep her honour. But in the same aspect Zaara was able to do the same by completely turning her life around and keeping to a devotion to a dream that Veer had told her about.
Pink Mirror:
The Pink Mirror was a film that caught me off guard and required me to step outside the box from the way I usually view films. Up to this point I had been watching films as a pure-entertainment aspect but this film (lacking entertainment value) had a deeper meaning allowing its audience to view a taboo in India. I've been to India multiple times and its astonishing to see that a topic like this has become a taboo, although the 3rd gender is widely visible. Culturally it is accepted and interaction has become an everyday occurrence but throughout the movie it really baffled me as to how it could be banned. The movie had a simple message, honestly can be seen as a way of showing/presenting a different lifestyle, with a conflict that allowed there to be some sort of plot. Although it's almost impossible to compare the film to a higher budget film whose pure purpose is to provide entertainment to its viewers, this movie was able to do that in its own sense. It had many different issues arise, different tones on relationships and didn't hang onto a single plot concept for a long period of time. It was effective within its ability, amateur actors and a low budget vowing to cross the boundary that traditional Indians had implemented onto its choice of theme.
Related Topics