Different Types of Food Service Industry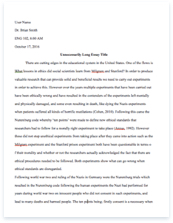 The whole doc is available only for registered users
A limited time offer! Get a custom sample essay written according to your requirements urgent 3h delivery guaranteed
Order Now
* A buffet is typically a self service presentation of food. Guests are invited to help themselves. * It is a type of service where guests help themselves from the food at the buffet table.
COUNTER SERVICE
* Counter service is a type of hospitality strategy that is used in bars, pubs, and some restaurants. Sometimes referred to as bar service, this approach to serving customers involves providing food and drink at a counter or bar, rather than at a table. Over the years, two specific forms of counter services have evolved, with both approaches used around the world. * One approach to counter service involves seating a customer at the bar or counter. The customer then places an order, which is prepared and served at the bar. With this model, the customer remains seated at the counter to consume the food and drink. * A second type of counter service applies a slightly different strategy to customer care. The customer still approaches the counter, and places an order, but is likely to remain standing. The order is prepared and placed before the customer, often on a tray. Instead of remaining at the bar, the customer takes the food-laden tray and proceeds to a dining area, where tables and chairs are available. TABLE SERVICE
* "Table Service" is a restaurant industry term that can mean either the presentation of food to patrons by waiters, or the place settings present on each table. Restaurants without either are usually referred to as "counter service" establishments. Most fast-food chains fall within this category, as patrons must place their orders, collect their food, and pick up any needed utensils at a centrally located counter. Table service establishments are usually more expensive, but more work is involved on the restaurant's part both to set and clear tables and to present food to order.
TRAY SERVICE
* Tray service is where one enters a cafeteria service type line, grabs a tray and slides it along a low rail or counter selecting different foods on a display line. The tray line usually ends conveniently at the cashier station. This type of service is common in cafeterias, schools, hospitals, ski resorts, etc.
FULL SERVICE
* That offers fine dining with a wide selection of foods and beverages, and table service. It may also have attached coffee shop and specialized (ethnic) and fast food restaurants.
Related Topics