Diabetes Mellitus at an Early Age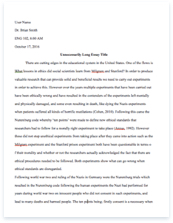 The whole doc is available only for registered users
Pages: 4
Word count: 938
Category: Life
A limited time offer! Get a custom sample essay written according to your requirements urgent 3h delivery guaranteed
Order Now
1. Promote screening and periodic assessment for all children diagnosed with T1DM for early identification of psychosocial problems and referral to appropriate professionals when they cannot be managed in primary care setting.
2. Help the child achieve a developmentally appropriate awareness of the nature of his or her condition in order to increase treatment adherence.
3. Promote self-management through diabetes education.
4. Encourage parental involvement in order to build a strong child-caregiver management unit, so that parents can serve as coaches, and help monitor their child's increasing responsibility for self management.
In order to meet the above mentioned goals of diabetes education, treatment adherence and self management, we recommend following procedures:
1. Multidisciplinary Team: Management of children with T1DM requires a multidisciplinary approach. In order to optimize the effectiveness of care and reduce the risk of complications, it is critical that the diabetes care team include members with appropriate training in clinical, educational, diet and lifestyle, as well as mental health aspects of children with diabetes.
2. Diabetes Education: Diabetes Education may be provided following diagnosis of diabetes which is considerate of child's developmental level. Diabetes education must address questions such as, what is diabetes, what are acceptable blood glucose levels, what is insulin therapy and injection technique, and what is hypoglycemia and risks associated with it. Ongoing diabetes education is recommended during subsequent follow-ups. The diabetes education should also promote self management by teaching children to monitor blood glucose levels regularly, identifying symptoms of hypoglycemia, to take medications as prescribed on time and to take the injections themselves.
3. Nutrition education: Nutrition education is aimed to educate the child and family on different types of food and its impact on the body, healthy eating guidelines, food selection and preparation; and also address difficulties that may be encountered in monitoring calorie intake, conflict or stress associated with food, eating patterns or blood glucose control. A meal plan may be prepared that is age appropriate which not only ensures proper nutrition for growth but also helps keep blood glucose levels in the target range. Portion sizes and healthy food choices at meal and snack time should also be discussed.
4. Physical activity Education: Children and their families must also be educated about importance of regular physical activity. The child and their families must be assessed for family lifestyle, current physical activity level and limitations, and must be educated about insulin effects, benefits, risks and optimum levels of activity, so that they have glycemic awareness and control before, during and after physical activity.
5. Addressing mental health issues: Psychologists, social workers and psychiatrists play an integral role in the management of children with T1DM and their families. The child may be screened for psychosocial issues and mental health difficulties at initial diagnosis of diabetes, and may be periodically evaluated for mental health issues during follow-ups. Issues such as needle phobia, depression, anger, anxiety, behavior problems, eating issues or body image disturbances, and other mental health issues which are beyond the scope o the physician may be addressed by them. Subtle issues which often go unnoticed such as guilt and grief, bullying, low self esteem, marital stress, family conflicts and treatment adherence may also be addressed during therapy sessions. Another major concern is cognitive deficits and academic decline. Children with T1DM require a routine academic or cognitive screening, and when found positive, they may be further evaluated through neuropsychological assessments. Such children may require supportive measures within the school and at home.
Conclusion and Future Directions
T1DM is the most common endocrine-metabolic disorder in children worldwide, and has shown an exponential rise in recent years. These children face a lifetime of diabetes ahead. The impact of the illness reaches far beyond the physical symptoms of the disease. Often the emotional distress, psychiatric comorbidity, and psychosocial impact on the quality of life of these children complicates the effective management of their disease, but may remain hidden for years before clinicians recognize the extent to which the psychosocial and behavioral components of diabetes are impacting both the course and prognosis of the disease.
In India, the availability of psychological support is quite low for patients with T1DM [13], which may be attributed to lack of awareness of such services, or lack of effective referral systems. Hence structured programs involving diabetes awareness and patient education are required. It is imperative that mental health professionals become more interdisciplinary, familiar with larger health care culture, willing to expand their skill sets, and collaborative with other health disciplines both from a patient-care and a larger advocacy perspective [65].
Aganwadi workers who have been a bridge between the rural population and doctors, have been under utilized in management of children with diabetes. With adequate training, Anganwadi workers can help combat the current diabetes epidemic in India. An optimal treatment plan requires paying attention to every nuance of a complex condition like T1DM, in order to enable individuals to manage their condition without experiencing diminished quality of life [64]. Hence, there is a need to develop interventions that take into account various factors such as cultural influences, personal, family, and community resources, and provide a tailor made care that goes along with the lifestyle of the individual, as such interventions are more likely to be successful [63].
Going forward, crutial roles for psychologists will be to adopt and advocate a public health perspective, to investigate efficacious interventions which may be easily implemented in routine pediatric diabetes care, and to develop strategies to train mental health providers, anganwadi workers and medical practitioners to evaluate and treat common psychosocial issues that impact children with T1DM. This integration of psychosocial care and ensuring access to services will greatly benefit the children with T1DM and their families.
Related Topics