Developing a Coaching Culture at Weatherford International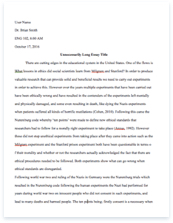 The whole doc is available only for registered users
A limited time offer! Get a custom sample essay written according to your requirements urgent 3h delivery guaranteed
Order Now
In today's context of the fast-paced and ever changing workplace, the most successful leaders are those who face new challenges with current and relevant solutions. The most successful approach to the current demands is to train and develop leaders into coaches. Leaders who coach can balance employee concerns with people performance and the goals of the company. This type of leadership can cultivate an organizational culture that is highly motivated and higher performers. A coaching culture blurs the hierarchical chain of command and replaces it with a stronger informal network of increased performers who communicate better between people. In the following is a proposal for developing a coaching culture that will teach senior leaders and managers to be leader/coaches.
Developing a Coaching Culture at Weatherford International
This benchmark proposal for developing a coaching culture is a result of a need to build a credible business initiative at Weatherford International that will connect quintessential business outcomes and individual and group performance with essential organizational operations. Fundamentally, this proposal illustrates how training leaders to be internal coaches is a more scalable, sustainable and robust approach to driving change and improving performance. Seen across many wide base industries, there is a strong trend toward growth in coaching and a coaching culture (Boyatzis, 2002). In particular, the vast variety of ways in which coaching is used also appears to be expanding. In addition to individual coaching, which is focused more on high-potential leaders, workshops for coaching skills, team and group coaching and one-on-one mentoring are emerging as vital coaching activities that organizations use to expand the benefit of coaching to all employees (Baek-Kyoo, Sushko, & McLean, 2012). According to Ginka Toegel and Nigel Nicholson (2005) 80 percent of the senior leaders in nonhuman resource functions survey suggested that creating a coaching culture is top priority.
Most of the surveyed leaders believed that a seismic shift in their organizations' performance is possible if coaching is imbedded in their culture (Toegel, & Nicholson, 2005). Most importantly, these leaders believed that a coaching culture will increase and enhance the development of others by managing performance, increase employee involvement and utilization of knowledge, lead to more participative and transparent decision-making, and make learning and development a top priority (Toegel, & Nicholson, 2005). Although effective management of coaching as a strategic initiative appears to be lagging at Weatherford International, a coaching and mentoring culture needs to be fully integrated into the talent management and other leadership development initiatives. Significantly, the opportunities that a coaching culture delivers will exceed the organizations expectations. Even though creating a coaching culture will require a new approach to change, the outcome and benefits of a coaching culture will be well worth the investment. Senior leaders and their teams will have the necessary support required for developing coaching skills. Coaching and mentoring stratagems will be integrated into the overall management strategy so that leaders can measure the organizational impact and drive coaching deeper into the organization. Organization Overview
Weatherford International has been in the world's top ten leading oil and gas energy service providers for several decades. Although the organization has had limited use of coaching and mentoring practices, the organizations' coaching culture will have a powerful influence on the company's business performance. Developing a coaching culture at Weatherford International will help redefine the organization's unwritten rules, values, norms, behaviors and other practices that collectively define how work gets done (Goleman, Boyatzis, & McKee, 2001). Up until now the culture at Weatherford International has not met the demands of today's complex, diverse and global business environment. Recent turnovers in management and the loss of talented employees have significantly deprecated organizational performance.
In the past, Weatherford leaders and managers perceived coaching to be something for the elite. All too often coaching was confined to the boardroom and carried out on a one-to-one basis. Typically managers were only exposed to coaching through skills workshops. Coaching and personal development was never offered to employees at the lower end of the hierarchical ladder. Weatherford's company culture has been evolved in dysfunctional and outdated competitive business climates which created obstacles for the organization to be successful and staying competitive. Past leadership created low trust, ineffective teamwork, poor communication and high turnover. This type of leadership was directive, dictatorial, autocratic, and task oriented which denigrated employee knowledge and understanding of the nature, purpose, and other intricacies of the tasks at hand. Needs
Two important developments regarding the need for a coaching culture practice at Weatherford International is that beyond developing individual leaders as in-the-moment team coaches, group coaches, and coaching mentors, a coaching based approach should be used as a comprehensive change initiatives (Chao, 2009). Secondly, the coaching and mentoring initiative should be increasingly strategic in nature (Chao, 2009). In main support of this theology, David Megginson and David Clutterbuck (2006) suggested that creating a coaching culture will hold the potential in achieve strategic objectives and improve business results. Objectives
Each coaching objective involves new learning and expanded growth. Worksite learning experiences are designed to enhance employee knowledge, skills, abilities, and emotional intelligence. Learning objectives that are carefully crafted and evaluated to ensure that employees get the most out of their experience and assess the extent and value of coaching when applied to a workplace situation (Boyatzis, 2002). The following are steps to assist the leaders and leader coaches in guiding employees in their learning objectives. The measurable objectives for this strategic coaching plan are: (a) to create a climate that motivates employee understanding of the importance of planning; (b) enable employees to plan and gain greater control over their future; (c) add challenges and a sense of achievement to employee performance; (d) provides a means of self-evaluation that enables employees to manage time more effectively; (e) increases employee chances of success; and (f) allow employees to determine if their job is compatible with their career aspirations.
Proposed Plan for Coaching
The following coaching plan includes restructuring the way Weatherford employees will work together, reorganizing distribution channels and moving towards a leaner operation. Even though the pace of the oil and gas service industry fluctuates rapidly, there is no indication that it will slow down any time soon. As a strategic competency, Weatherford leaders must develop the capacity to execute coaching methodologies effectively across a complex and diversely dysfunctional systems (Wakefield, 2006). This coaching process will use a blended learning approach of intensive training. Training will be streamlined and simplified, and delivered to high performing leader/coaches. Although this process is not remedial and not intended to develop all participants into fully-fledged coaches. Rather, the coaching process will ensure that leader/coaches are highly successful in their use and application of coaching skills. Seeding Management
In order to obtain this type of quality in coaching, Gina Hernez-Broome (2002) suggested that the company must first seed the organization with leaders and managers who can role model coaching approaches. These leader/coaches must develop strategies to change the company's culture and confront the issue of scale (Hernez-Broome, 2002). To address the issues of scale is to select the right people, invest in their development and position them as role models for the new coaching culture (Hernez-Broome, 2002). The end result is that these people will coach others. Those who are coached will place special emphasis on utilizing and improving their own coaching capabilities (Frankovelgia, & Martineau, 2006). Although Hernez-Broome (2002) stated that training should be on a selected basis because it is not necessarily to provide coaching-skills training to all employees. This approach effectively deals with the issue of scale. Training all employees would be time consuming and expensive. Training will be focused on training leaders and selected managers so they become the role models for coaching behaviors throughout the organization. This balances the scale, ensuring maximum return on investment (Frankovelgia, & Martineau, 2006). Link Coaching Outcomes
Secondly, coaching culture outcomes will be linked to the business goals. According to Hernez-Broome (2002), this reinforces the gap between the importance and effectiveness of demonstrating the business value of coaching and linking coaching outcomes to business outcomes. Not only is this extremely important to do, many organizations are not very effective at doing so (Frankovelgia, & Martineau, 2006). This gap represents a major opportunity for those who desire to create coaching cultures. Candice Frankovelgia and John Martineau (2006) suggested developing strategic goals and tactics around coaching and developed specific performance metrics for coaching behaviors similar to a competency model. This would essentially link business outcomes to individual coaching outcomes. Coach Cultural Change
Next, leadership teams need to be coached in creating culture change which promotes more open communication (Frankovelgia, & Martineau, 2006). Open communication helps build trust and respect and improves working relationships by allowing everyone to engage in a solutions approach (Frankovelgia, & Martineau, 2006). This coaching methodology will be embedded in the culture of Weatherford employees so that everyone recognizes and understands that their role involves facilitating the development of others. Frankovelgia and Martineau (2006) pointed out that closing this gap is important because teams whose members focus on providing each other timely feedback, learning together and building upon their interdependent strengths typically show greater capacity to achieve organizational improvement than teams who do not follow these practices. Recognize and Reward
Once the behavior change kicks in, it is important to reinforce the change and reassure its sustainability by recognizing and rewarding coaching culture behaviors (Frankovelgia, & Martineau, 2006). Rewards and recognition will be based on cross-functional scorecards shared monthly with senior management. Individual team members will have the opportunity to present their work to leadership and rewards will be based on achievements. This process will also help build trust and enhance motivation. Intrinsic rewards and recognition can be in many forms such as money, a letter or email of recognition and thank you for all employees to see, or professional development and advancement (Livers, 2006). Integrated Coaching
Since institutionalizing the change is critical for sustainability, it is equally important that coaching methods and behaviors are integrated with the appropriate people processes so that they become a natural way of doing business. This means integrating coaching approaches into learning and development with other management processes such as action learning (Frankovelgia, & Martineau, 2006). In essence, action learning is a developmental process, which supports task-oriented individuals to systematically embed the capacity and capability for continuous learning and improvement (Frankovelgia, & Martineau, 2006). The phenomenological paradigm of action learning is that knowledge is socially constructed and created from within (Smith, 2001). Using a blended methodology, where coaching will be done individually and in groups with follow-ups via, internet and phone, the Integrated Coaching stage will involve several developmental application processes and incorporate several vital practices of action learning. Although this coaching methodology is challenging, the team can reflect back on their progress, challenges, solutions to those challenges, and learn from their myriad situations (Frankovelgia, & Martineau, 2006).
Intrinsically, team members will engage in strategic work for the purpose of producing beneficial outcomes important to the organization. As a result, the team will have the freedom and accountability of sharing leadership (Frankovelgia, & Martineau, 2006). First, learners will define the relevant features of the situation and clarify desired strategic and personal outcomes (Vince, & Martin, 1993). Second, learners will explore options and question the assumptions, limitations and obstacles preventing the flow of action, then develop self-set goals and plans to overcome those constraints (Vince, & Martin, 1993).
Third, learners will undertake intentional action by observing the outcome of actions, intended and unintended (Vince, & Martin, 1993). Forth, learners will engage in reflection both individually and collectively (Vince, & Martin, 1993). This requires that learner's adopt a discipline associated with reflection on action and outcomes. Fifth and final, learners will evaluate the outcomes they have achieved and make explicit the characteristics of managerial action and decision-making that are effective (Vince, & Martin, 1993). Leader coaches will be encouraged to further develop their own theories of practice throughout the duration of the coaching initiative. Implementation Timeline
Subsequently, Weatherford International is in extreme need for a coaching culture, but has experienced tremendous turnover in leadership and quality employees, the overall coaching process will take a minimum of one year to see any signs effective results. Each system in the coaching process is exceptional and will have variable durations in the implementation process. In particular, seeding management could take several months to ensure that adequately competent leaders are chosen to succeed in the future initiative. Each person is different and poor preparation and lack of commitment is two critical reasons why some leader coaches cannot make it. Choosing the right individuals for this initiative is just as critical. Suggested seeding time will be three months. Once the seeding is completed the process of linking coaching outcomes will be a two month coaching endeavor. Linking coaching outcomes is a more team interactive process much like the forming stage in Bruce Tuckman's four phases for team growth (Tuckman, & Jensen, 2010).
The next stage, coaching cultural change will be a little more concentrated and take three months. A coaching culture should not be an end in itself but a means to an end. Coaches should begin with the end in mind because the coaching culture will serve the core strategy of the business (Frankovelgia, & Martineau, 2006). Although most reward and recognition system are based on end performance result, this reward and recognition system will be effective throughout the entire coaching culture process. Rewards and recognitions can take place anytime and at each interval. The final process, integrated coaching will take the remainder of six months, making the overall process one year. This stage is relatively longer than the other stages because it is the heart of the coaching process. During the integrated coaching there is greater flexibility and coaches will use various training and mentoring methods that take slightly longer to implement. Expected Outcomes,
Equally important is the outcome of the coaching program. Expected results and outcomes after two months into the coaching program leader coaches and employees will have a better understanding of the coaching process and its initiative (Frankovelgia, & Martineau, 2006). Coaches and each employee will be familiar with Weatherford's annual development plan, and managers will be expected to facilitate the achievement of personal goals. In the coaching culture stage high performing team members will be expected to function as a single unit and find effective ways to get the job done smoothly and effectively without conflict or the need for outside supervision (Tuckman, & Jensen, 2010). The team should be motivated, competent, autonomous and able to handle the decision making process without assistance. While performing, team members will have a higher degree of autonomy. As a final objective, team members will be able to work towards achieving the goals and attend to relationships, design and process issues. Resources needed,
One of the most valuable resources required for business coaching is an experienced and qualified coach (Frankovelgia, & Martineau, 2006). In addition, a couple of the barriers that many organizations worry about are the cost of the resources needed and the perception of finding the time to do it. Although hiring a business coach can be costly, hiring an external coach is an excellent investment. A professional coach can help a business increase its profitability, prioritize its goals, and work towards them more efficiently because they are already educated and trained in coaching. So, rather than managers focusing on directing people, a coach can help managers and leaders to be more focused on encouraging people to think for themselves (Frankovelgia, & Martineau, 2006). Other cost effective resources is that coaches can use the platform of team meetings, and their coaching skills to support the group to take responsibility (Frankovelgia, & Martineau, 2006). Another highly effective in cost efficient resource is the use of the internet and other innovative electronic devices available for communication. Furthermore, coaches can conduct interactive training sessions, which promote direct participation of the employees, getting them even more involved in the training process. Methods of evaluation,
Multiple viewpoints and multiple data collection methods are essential when it comes to measuring perception and performance. While working through the project issues team members collaborate and often realize that there are many different ways to do things. A coach must help team members uncover the different ways by using various techniques such as 360 Feedback or other evaluation tools (Lees, 2011). In addition, attitude surveys are also a simple and non-resource intensive method to collect reactions to coaching (Lees, 2011). A climate surveys can be useful in identifying changes in soft-skill areas such as communication, and are especially relevant to organizations implementing coaching as a style of management (Lees, 2011). Questionnaires should be short so they receive better response (Lees, 2011). Coaches and managers can distribute and collect the questionnaires. Conclusion
The case of creating a coaching culture at Weatherford International has been articulated and presented showing the need for a coaching-based strategy implementation. Culture change as simply a training exercise is not getting the job done. The outcomes and benefits of coaching cultures identified provide encouragement that the rewards for achieving this culture will be well worth the investment. Coaching definitely works. As previously discussed, coaching is the initiative of choice with many organizations undergoing change and looking to embed a coaching culture. Coaching is very much like strategic planning. A coaching culture prepares leader/coaches in a personal strategic plan for each individual that is nested within the strategic plan for the organization. This plan will supports, challenges, and motivates employees in achieving specified goals. Furthermore, the proposal demonstrated how coaching will unfold and actively work. A diverse coaching strategy was also presented that implemented the overarching goal of the coaching culture. This article provided a roadmap for the coaching process which focused on energizing leadership development and coaching culture change.
References
Baek-Kyoo (Brian), J., Sushko, J. S., & McLean, G. N. (2012). Multiple faces of coaching: Manager-as-coach, executive coaching, and formal mentoring. Organization Development Journal, 30(1), 19-38. Blattner, J., & Bacigalupo, A. (2007). Using emotional intelligence to develop
executive leadership and team and organizational development. Consulting Psychology Journal: Practice and Research, 59(3), 209-219. Boyatzis, R.E. (2002). Unleashing the power of self-directed learning. In R. Sims (ed.), Changing the Way We Manage Change: The Consultants Speak. NY: Quorum Books. Chao, G. T. (2009). Formal mentoring: Lessons learned from past practice. Professional Psychology: Research and Practice, 40(3), 314-320. Frankovelgia, C., & Martineau, J. (2006). Coaching teams, In S. Ting & P. Scisco (Eds.), The CCL handbook of coaching: A guide for the leader coach (pp. 379-403). San Francisco, CA: Jossey-Bass. Goleman, D., Boyatzis, R., & McKee, A. (2001) Primal leadership: The hidden driver of great performance. Harvard Business Review, December 2001, 1-11. (Harvard Press Product Number: R0111C-PDF-ENG)
Grant, A. M. (2007). Enhancing coaching skills and emotional intelligence through training. Industrial and Commercial Training, 39(5), 257-266. Hernez-Broome, G. (2002). In it for the long haul: Coaching is key to continued development. Leadership in Action, 22(1), 14-16. Kram, K. E., & Ting, S. (2006). Coaching for emotional competence. In S. Ting & P. Scisco (Eds.), The CCL handbook of coaching: A guide for the leader coach (pp. 179-202). San Francisco, CA: Jossey-Bass. Lees, I. (2011). Building teams for performance. Keeping Good Companies (14447614), 63(9), 562-565. Livers, A., B., (2006). Coaching leaders of color. In S. Ting & P. Scisco (Eds.), The CCL handbook of coaching: A guide for the leader coach (pp. 92-121). San Francisco, CA: Jossey-Bass. Megginson, D. & Clutterbuck, D. (2006). Creating a coaching culture. Industrial and Commercial Training, 38(5), 232-237. Smith, P. A. C. (2001). Action learning and reflective practice in project environments that are related to leadership development. Management Learning, 32(1), 31-38. Toegel, G., & Nicholson, N. (2005). Multisource feedback, coaching, and leadership development: Gender homophily in coaching dyads. Academy of Management Annual Meeting Proceedings. Tuckman, B. W., & Jensen, M. C. (2010). Stages of Small-Group Development Revisited. Group Facilitation: A Research & Applications Journal, 1043-48. Vince, R., & Martin, L. (1993). Inside action learning: An exploration of the psychology and politics of the action learning model. Management Education and Development, 24(3), 205-205.
Wakefield, M. (2006). Brief solution-focused coaching. In S. Ting & P. Scisco (Eds.), The CCL handbook of coaching: A guide for the leader coach (pp. 286-311). San Francisco, CA: Jossey-Bass.
Related Topics