Demonstration of Qualities in the Odyssey Through Penelope, Odysseus and Telemachus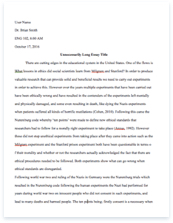 The whole doc is available only for registered users
Pages: 3
Word count: 647
Category: Loyalty
A limited time offer! Get a custom sample essay written according to your requirements urgent 3h delivery guaranteed
Order Now
In Homer's Odyssey one can see loyalty in many forms; loyalty to family, community, and the gods is very important in the lives of these people. These qualities are demonstrated in The Odyssey through Odysseus, Penelope, and Telemachos.
Odysseus, our great hero, showed loyalty to his family and community. He is a persistent man, and he seems to be focused on one thing only, and that's getting home. He is relentless and will overcome any obstacle in his way. An example of this would be when he was trapped on Calypso's island; she offers him immortality in exchange for his love, "He cared for her no longer; at night he was forced to sleep by her side in the cave, although the love was all on her part, and he spent the days sitting upon the rocks or the sands staring at the barren sea and sorrowing" (pg. 65) Odysseus didn't care about Calypso and her offer, he barely acknowledged the goddess' existence. Obviously, Penelope had nothing compared to Calypso's beauty, yet all Odysseus could do is think about getting home to her. Odysseus also has great loyalty toward the gods, "They strictly forbade us to land on the island of Helios; for there they said an awful danger awaits us. You had better give the island a wide berth and row on. This fairly broke them down, and Eurylochos answered at once angrily." (pg. 155) Odysseus knew his fate wasn't in his own hands and so he honored the gods by not touching the cattle, his crew did not. By showing loyalty to the gods, he was rewarded in the end by being aided in his fight to take back Ithaca.
Penelope shows loyalty to Odysseus by not giving up on the chance that he could be alive, "since I beyond all have had to suffer grief intolerable. So dear is he that I long for and never forget-my husband,"(pg. 12) She was devastated about Odysseus, her love for him was too strong to just move on; she made sure to not choose a suitor until she was sure Odysseus was gone for good, "She set up a great warp on her loom in the mansion, and wove away, fine work and wide across, and this is what she told us: 'Young men who seek my hand, now that Odysseus is dead I know you are in a hurry for marriage; but wait until I finish this cloth, for I don't want to waste all the thread I have spun'…. That is what she said, and we swallowed our pride, and consented. There she was all day long, working away at the great web; but at night she used to unravel it by torchlight."(pg. 18) To even further delay the decision she said she would only choose a suitor when she was finished weaving her shroud, but little did they know she secretly unwove it in the night. Penelope tried to give Odysseus more than enough time to return to her and Telemachos.
Telemachos shows loyalty to his family, " I feel my own strength, and I mean to do my best to bring retribution upon you when I come back from Pylos, or now in this country! I mean to go, and no one shall prevent me,"(pg. 24) by leaving and risking his life in search of news of his father, he shows loyalty to his mother by not just marrying her off to a suitor and to ease her pain. Telemachos also shows loyalty to his father, "then he signalled with a nod to Telemachos; and Telemachos slung on his sharp sword,and grasped his spear, and took his stand by the seat, the son armed by his father's side"(pg. 269) Telemachos showed his loyalty by being there and fighting with his father; even though they have no personal connections, they still worked together to kill the suitors.
Related Topics