Delhi and Railway Journey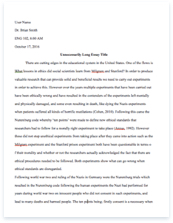 The whole doc is available only for registered users
A limited time offer! Get a custom sample essay written according to your requirements urgent 3h delivery guaranteed
Order Now
A railway journey is always an interesting experience. I have travelled by train many times. But this time's Railway journey was the most memorable one. Last Sunday, I went to Lucknow by train with my friends. We hired a scooter and reached the New Delhi Railway Station. There was a long queue before the ticket windows. The people were waiting for their turn to buy the tickets. My friend brought the tickets. Then we went inside. After fifteen minutes the train came from the yard. Some people were sitting on the benches. They were wearing different types of clothes. The tea stall and book shop were attracting many passengers.
The coolies were moving here and there. As soon as the train reached the platform, the passengers threw luggage in the door and there was a lot of pulling and pushing. Children, women and old people had to face great difficulty. There was a lot of noise. We took our seats in the compartment. Luckily, I got a good seat near window. The compartment was packed. The guard blew the whistle and the train started. The people in the train waved their hands to say good-by to their relatives and friends on the platform that came to see them off. Many people were sitting on the floor and in the passage. Some people were standing near the gates.
The train at once caught speed. A cool wind was blowing. The people were busy talking or reading novels and magazines. I took out a story book. After sometime, I had a cup of hot tea. The tea was tasty and well prepared. I could have a good look outside. The farmers were working in their fields. Some village children from their house door were watching the moving train anxiously, and greeting the passengers by waiving their hands. The train was running at full speed. In the afternoon around 1.30 p.m I reached Lucknow. We got down with our luggage. We were soon out of the platform.
Related Topics