Dead Poet's Society – Neil's Diary Entry – Reflective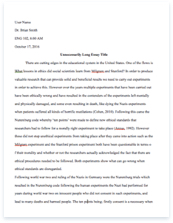 The whole doc is available only for registered users
A limited time offer! Get a custom sample essay written according to your requirements urgent 3h delivery guaranteed
Order Now
Today was the day where I got to live my dream of acting. It was a magnificent feeling being on that stage and saying those lines and hearing the audience applause for me. Then seeing my father in the audience gave me hope that my dream could come true for the future. So to ensure that happened, I tried harder to make everything perfect and showed how passionate I am on stage to my father. I thought the applause for me from the audience would make my father realize this could be my profession and that people actually like me but this had no effect on him. As soon as I was done with the play, my father came and took me to the car.
He didn't even give me a chance to thank my cast members and to allow people to tell me how I did or whether they liked the play. He came and told me to come with him. I could see the angry in his eyes and then I knew that all that on the stage meant nothing to him. All that he took in account was that I disobeyed him by coming here. At that moment I could see my dream shattering in front of me and I couldn't do anything to stop it. I couldn't understand that why it was so hard for my father to understand what I wanted to do.
However, now I have realized that it is too late for me. I have experience the life of which I dream about and I don't think I will be able to live knowing that I could never experience that again; I could never have my happiness again. So I decided it is better to die now than live in a world which means nothing to me. Maybe my father will realize what was important to me and what my life was about after I am not there.
I have made my decision and so I say goodbye to my cruel life and hope to be forgiven for any wrong deeds I have done.
Related Topics