Dance in Mexican Youth Culture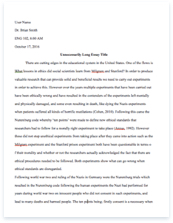 The whole doc is available only for registered users
Pages: 3
Word count: 713
Category: Mexican
A limited time offer! Get a custom sample essay written according to your requirements urgent 3h delivery guaranteed
Order Now
During the late 20th century, the quebradita style became widely popular as a Mexican American dance across southwestern United States; while some argue that this dance style originated from the United States-Mexico border, others believe it originated In Jalisco or Sinaloa. In Sydney Hutchinson's, From Quebradita to Duranguense: Dance in Mexican Youth Culture, introduces the history of music and dance of Hispanic origins. This book described how quebraditas brought about social conflicts yet unique youth experiences; "quebradita culture provides a space for creating and combining different cultural elements" (Journal of Folklore Research). This form of dance is best described as the "…male partner quickly 'breaking' the female's back by lifting and twisting her one side while bringing her arm down slightly pushing her upper body, bending her backward over his arm or knee and then bringing her upright, all within a second or two" (Hutchinson 57).
Additionally, there's a combination of flips, hat tricks, and even cheerleading stunts that are capture the eye of its viewers. Not only does the art of dance captivate one's attention, but the music and attire add to its charm. Techno Banda sounds are typically the music played when performing the fast-paced quebradita; clothing I also the most important and powerful symbol of this dance style. "Instead, quebradita dancers have adopted a ranchero, or cowboy, look to carry off the total experience. For girls, it's a style that includes black stretch tops, tight-fitting jeans with belt buckles the size of hubcaps, and cowboy boots. For guys, the look is carried off with button-fly jeans, hats (usually made of straw or felt), fringed leather vests and boots so shiny you can see your reflection in them" (Quintanilla). Matching costumes is also a new custom that people who dance quebraditas follow; using bright and flashier colors was also common among the men and women. Additionally, gender and the role men and women play in this style is a major contribution to its artistry. The women hold a feminine style while the men are more "macho," the women focus on swaying their hips while the men put their focus on the flipping, footwork, and hat tricks.
Although the man and woman have different focal points in quebraditas, there's never an emphasis that the men are better than the women because each have their own to offer. Quebradita dancing became highly popular among teenagers as a way to stay connected to their Mexican identity; even many communities and school hold dance groups staffed by young people. According to an LA Times article, Karen Velasquez states that she "likes dancing quebradita mainly because it reminds me of Mexico and this is the dance and music of Mexico and Los Angeles. It's a combination of the two. When I'm dancing it makes me feel happy." Dancing quebraditas and listening to the music played allows people to feel pride and fill that void among those who emigrated from Mexican cities to Los Angeles; dancing quebraditas helps people stay connected to their cultural roots. The Banda music associated with quebraditas is an expression of working-class values; this form contributed to bridging together old and new generations among Mexican American communities. Additionally, this dance style is known for its influence; this dance became controversial due to its response towards an anti-immigration legislation (California's Proposition 187) during a period of ethnic struggle. During this era, it was prohibited for immigrants to be provided with healthcare, public, and education and other public benefits.
So, with quebradita, it allowed underrepresented communities to become widely visible despite the current conflicts. With quebradita comes various associations to other ranch styles. Lo ranchero and quebradita represent the polarities among the Mexican American working middle class; serving to ignite the techno Banda/quebradita mania. Both styles responded to class struggles and shifts in social structures. Additionally, lo ranchero, zapateado, and border dances from Sonora, Nuevo Leon, and Chihuahua are share similarities in how their dances are performed. All of these dance forms involve similar footwork techniques and their motion of the legs. Quebradita is a fascinating dance form that was used to express the ethnic pride among Mexican American people; dancing quebraditas keeps the tradition these people hold alive. And to conclude, it's extremely important to continue exposing people to different forms of dance to celebrate Mexican heritage.
Related Topics