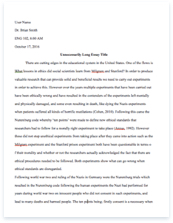 The whole doc is available only for registered users
Pages: 16
Word count: 3933
Category: Cars
A limited time offer! Get a custom sample essay written according to your requirements urgent 3h delivery guaranteed
Order Now
Taking into account the changing strategic and competitive environmental of the automobile industry in the 1990`s, identify and evaluate Daimler-Benz and Chrysler objectives in the merger. How well was the pre-acquisition planning handled? It has been suggested that problems in managing the post-merger integration of two companies are a common cause of corporate merger failure. In relation to DaimlerChrysler, what were the main successes and problems encountered in its post-merger integration?.
Abstract: The merger of Daimler-Benz with Chrysler Corporation created one of the largest company in the world. The case explores a number of issues in the post-merger integration process between Daimler-Benz and Chrysler and, to a lesser extent, also Mitsubishi. Nine years later Daimler decided to divest its Chrysler operations and sell 80% of Chrysler's stock to the private equity firm Cerberus.
INTRODUCTION
The DaimlerChryler case gives an overview of the merger between DaimlerBenz AG and Chrysler Corporation. The case focuses on the post-merger integration and the various problems faced by both the companies. It also explores the enormous cultural differences and the management style and the problem that have been found to achieve the synergies required. The merger ,the biggest industrial merger in history before 1998, created the world's third largest automative company in terms of sales. DaimlerChrysler A.G. came to life as a corporation after the merger of daimler-Benz
DaimlerChrysler A.G. (DC) came to life as a corporation after the merger of Daimler-Benz and Chrysler in 1998. Since then it has continued producing largely the same products and services the two companies separately produced before. Although the merger was hailed as a breakthrough achievement at first, and the stocks rose high immediately afterwards, the corporation has seen some serious troubles since. Many segments are doing quite well, but there are also areas of serious concern, and the current under-performance of the Chrysler Group is a main irritant for the corporation as a whole. By early December 2000, the time of our investigation of DC, the stock-prices had been falling more or less steadily since January 1999.
Part 1
AN OVERVIEW OF THE CORPORATION
DaimlerChrysler was the world's fiftht largest car manufacturer. It produces a broad range of transportation products such as cars, commercial vehicles, aircraft for civil and military purposes, railway systems, as well as services in finance and information technology. On business segments, the breakdown is the following: Mercedes-Benz passenger cars and 'smart' cars, Chrysler Group, Commercial Vehicles, Services, Aerospace and others. DC had revenues of 150 billion euros for 1999, compared with 131.8 billion for 1998 with a net income of Euro 4.8 billion and 434,000 employees. Annual production reached approximately 4.8 million vehicles included Maybach, Mercedes-Benz, Chrysler, Jeep, Dodge and Smart. DaimlerChrysler also become the world's largest truck producer, with its commercial vehicle brands which consist of Mercedes-Benz, Freightliner, Sterling, Western Star and Setra. In 1999, 52 percent of DC's revenues were generated in the US, 19 percent from Germany, and 14 percent from other European Union countries. Daimler-Benz
This segment's strength lies in a high level of quality, safety, comfort, as well as innovative design. An example of the latter is the very small 'smart' car, introduced in 1998 as an answer to new demands in urban mobility and environmental friendliness. This segment contributed about 24 percent of DC's revenues for 1999. Audi, BMW, as well as Ford, Lincoln, Volvo and others compete in this segment. The core competence of the company are focused on development of car engines, high-valued and technically advanced cars. The target market is an up-market brand, with high-end users that focus on the luxurious trait of Daimler. The strategic intent is to achieve sustainable profitable growth through the development of superior product. Chrysler group
Chrysler is a US-based company founded in 1925 with the headquarter in Detroit. Chrysler produces the car brands Chrysler, Jeep, Dodge, and Plymouth, operating in cars, minivan, sport-utility vehicle and trucks. Chrysler contributed around 42 percent of DC's revenues for1998.. The most important competitors are GM, Ford, Toyota, Honda, and Nissan. Services
The Financial Services Unit is one of the largest financial service providers in the world apart from the banking and insurance sectors. They offer, among other things, customized financing and leasing packages, particularly in connection with the sale of DC's automotive products and insurances. Aerospace and Others
This division develops and produces commercial and military aircraft (DC is a partner in Airbus Industrie), satellites, and space infrastructure. The contribution was around 6 percent of total company revenues in 1999. Main competitors are Boeing, Lockheed Martin, Dassault, Sikorsky, Westland and others. Another segment, dominated by rail systems, electronics and diesel engines, contributed about 4 percent of DC's revenues for last year, and competes with Siemens, Alstom, Bombardier, Bosch, TRW, Nippondenso, Caterpillar and Cummins.
DAIMLERCHRYSLER SWOT ANALYSIS
DaimlerChrysler has positioned itself as an industry leader, with this come many strengths. DaimlerChrysler has strong brands that are recognizable in almost every part of the world. With these brands DaimlerChrysler also has wide variety of automobile products with all price ranges and model types, from economy cars to luxury models. The merger which created DaimlerChrysler gave the company a large worldwide presence also because DC is considered to be one of the most respected companies worldwide. In the Us market Chrysler is well known for models such as the PT Cruiser and the Dodge Viper, two models that help the company to maintain a unique style and image with DC vehicle.
With all of the strengths that come with being a top auto manufacturer every company must also face weaknesses that can arise from the current business landscape. As the automotive industry continues to move in the direction of globalization it is important for manufacturers to be strongly represented in all large and emerging world markets. Although DaimlerChrysler is well represented in the American and European markets they are not strongly represented in the Asian markets. Therefore, DC try to entre in these markets through partnership and alliance with the Japanese Mitsubishi first and the korean Hyunday. They struggle to produce mass-market cars to offer in these markets.
Chrysler has a weak marketing position in the auto market so far. In order to improve the company marketing position, it is recommended that Chrysler should take prompt actions to improve the dealership policies and give more attentions to quality issues. Successfully resolving these problems will help the company handle other issues better and create new competitive advantages.
Strengths
The merger combined two very strong companies in order to achieve economies of scale. Chrysler was a very cost-effective company with a winning strategy focused on custmers. Daimler has an outstanding reputation for qualiy and liability. Differentiated range of products.
Strong existing products brand.
Leader in Innovation, R&D.
Record revenues and increasing market share.
Lack of capital constraints.
A wide array of corporate holdings.
$47 billion allocated for research and development.
Weaknesses
Merger combined two different company cultures (European and American)
Harder to inspire vision and direction for this large global company. Employees have been leaving at a high rate.
DaimlerChrysler brand is unknown and difficult to define. Image campaign could distract from strong product brands. DaimlerChrysler products do not bear the company name. Company's broad holdings are still seen as separate entities, not as parts of DaimlerChrysler.
Opportunities
Merged company should be able to expand markets, particularly into Asia. Safety failures at Ford should open door for DaimlerChrysler. Innovation will lead to new products on the market. A hybrid car, which is very environmentally friendly, will be launched soon. Creating a DaimlerChrysler corporate brand identity. Over 68 percent of the company's profits come from automotive brands. Can reach opinion leaders and existing customers with similar communication plans. Innovative car ideas.
Threats
Has been an extended period of time without corporate communications. Size of company will demand a varied marketing program.
DaimlerChrysler does not yet have a corporate brand identity. Over 68 percent of the company's profits come from automotive brands; this is a threat if the market takes a downturn. Behind in the research and marketing of hybrid autos.
Size of company will demand a varied marketing program; a cookie-cutter approach will not work.
WHY DID THEY MERGE?
At the time of the merger both the companies were hugely profitable and they tried through the merger to ensure long-term prosperity as well as exploit large potential synergies.
Chrysler made an impressive comeback from near bankruptcy in the late 1970's. In the early 1980's, the company streamlined its manufactoring operations reducing the white-collar force by half and the blue-collar force by a quarter. Before the merger Chrysler was more profitable than Daimler-Benz earning $2.8 billion in 1997 on $61 bl in sales compared to Daimler-Benz which had earned $1.8 bl 0n $69 bl in sales.
The production and market concentration matched each other very well. Daimler had 1% market share in Us as well as Chrysler had a 1% in Europe. Besides, they tried to expand their position in the Asia growth markets. For example, Chrysler developed a strategy called 'Lone Star' in order to approach to foreign market. The company preferred to export the cars that it produced in North America rather than build new factories abroad. But Chrysler discoverded that it was too difficult to allocate managers around the world to speed up such sales. DaimlerBenz was and had been for a long time very profitable in its car section but was only operating in the high value markets and needed for long term prosperity to increases its volume. So far it had not been able to take advantage of the booming US market. To compete in major markets of the world, both companies wanted to create a much larger, globally based enterprise.
Expected Synergies:
• World leader in transportation
• Savings resulting from economies of scale in R&D and procurement • Revenue enhancement
• Complete spectrum of products (Jeep and SUV segment for DaimlerBenz, luxury end for Chrysler) • Higher productivity through better capacity utilization • Exchange of technology
• Higher bargaining power, lack of capital constraint
In the figure2 are quantified the expected synergies from the DaimlerChrysler merger.
One of the major benefit of the merger was to integrate some of the lean and flexible ways of Chrysler into the traditional, engineering driven Daimler-Benz culture. Chrysler was known for its buccaneering approach where teams of engineers, designers, production and marketing were organized around common platform.
For Daimler to be free from corporate bureaucracy could produce imaginative design quicker and much more efficiently. But on the other hand, Chrysler could use the German self-discipline as welll as engineering and quality focus.
"In combining the two companies, you had the potential of gaining high volumes, participation in all segments, innovation, adaptability, and technology and quality excellence" [1]
PART 2
WHAT HAPPENED AFTER THE MERGER
THE KEY PROBLEM : Cultural Integration
"Differences in culture between the two organizations were largely responsible for [the failure of the merger]" (Vlassic and Stertz, 2000).
Operations and management were not successfully integrated as "equals" because of the very different ways in which the Germans and Americans operated: while Daimler-Benz's culture stressed a more formal and structured management style. Chrysler favored a more relaxed, freewheeling style (to which it owed a large part of its pre-merger financial success).
In addition, the two units traditionally held entirely different views on important things such as pay scales and travel expenses. As a result of these differences and the German unit's increasing dominance, employee satisfaction and performance at Chrysler took a steep downturn. There were large numbers of departures among key Chrysler executives and engineers. The German unit became increasingly dissatisfied with the performance of the Chrysler division. Chrysler employees became extremely dissatisfied with what they perceived as the source of their division's problems: Daimler's attempts to take over the entire organization and impose their culture on the whole firm.
Changes in the economic situation of the United States: The US economy was particularly strong at the end of the nineties; it was even at its best at the time of the merger in 1998 because of the solid economic growth, low unemployment rate and near zero inflation. Despite the high volatility on international financial markets due to the Asian crisis, the US economy was not really exposed in 1998, and the automotive industry was in good health with relatively high sales. Besides it can explain the optimistic sales projections made at the time of the merger. Moreover car prices were falling and interest rates were low. However the market conditions in the United States radically changed in 1999-2000 with the "Dot-com" crisis, and the impact of the "September 11th" in 2001. Interest rates increased, the economy slowed down and unemployment rose; therefore the automotive market was directly hit by fall in demand.
Undoubtedly, Chrysler's management was not prepared to face the slowdown of the US car market; actually the American division could not offset the decline in sales on the domestic market with an increase in international sales.
Rising competition: If the competition from Japanese car manufacturers started at the end of the eighties, it took a new turn at the end of the nineties. Furthermore the competition was tough between the "Big Three" – Chrysler, GM & Ford – since the "numerous new models and high production capacity substantially increased the competitive pressure". In this way, "all manufacturers chose to increase already substantial incentives to induce customers to purchase new cars"; Chrysler's results and operating performances were largely affected by these measures. Moreover it is important to highlight that consumer requirements changed during this period since they gradually abandoned SUVs and minivans in favor of passenger cars and sedans. However Chrysler had almost no competitive cars in this category since it was specialized in SUVs and minivans; therefore the American division was not ready to face this shift in consumer demand. On the contrary, Japanese cars like Toyota, Lexus or Honda were at high-performance, quality and above all fuel-efficient cars in contrast with the American cars. Oil prices had soared to record levels from 2003 to 2007, therefore many customers refused to buy typical American "gas guzzlers". Moreover Japanese car manufacturers tended to offer same or superior quality cars for lower prices; thus Chrysler lost many of its former American customers.
Governance & Cultural issues: The DaimlerChrysler deal was not a merger of equals but a mere acquisition of Chrysler by Daimler. Actually Daimler rapidly viewed "its partner as a standalone division, focusing almost wholly on the US market". In this way, Chrysler did not have the necessary support to fulfil its sales diversification ambitions at an international level. Moreover most Chrysler's executive managers resigned or retired rapidly after the merger, for instance Robert Eaton, Chrysler's president, left the division and was replaced by Jim Holden in 2000, the first non-American boss of Chrysler. Next DaimlerChrysler was incorporated in Germany, and the deal triggered a series of lawsuits notably by Chrysler's main shareholders.
All these different aspects contributed to weaken the governance and erase the car manufacturer's identity. Furthermore the impact of cultural issues was non-negligible; American and German management approaches are different. German managers focus on details and put an emphasis on hierarchy whereas Americans have a more casual way of managing their employees. Afterwards Germans are culturally oriented towards craft production, while Americans are oriented towards mass production. Next the importance given to shareholders is also different, even if DaimlerChrysler's CEO, Jurgen Schrempp, tended to adopt the American views. However these cultural issues should not have come as a surprise since most of them had already been raised before the merger in a Daimler-Benz plant located in the United States.
Social issues: The American division had to grant huge benefits to its employees – wage increases, for example – to get greater flexibility in workforce deployment and to adjust to changing economic conditions. Moreover the American division had to face up to considerable healthcare liabilities. Chrysler's defined benefits plan had unfounded liabilities that deteriorated the financial stability of the division.
Limited synergies: Chrysler did not benefit from synergies with Daimler as much as it was expected at the time of the merger. If the American division took advantage of several technologies and platforms developed by Mercedes-Benz, the cooperation between the German and American manufacturers was rather limited due to their strong complementary. There was very little overlap between the two product lines, thus the merger did not enable the two car manufactures to reduce costs by eliminating duplication or else to solve the problem of excess capacity. Actually "putting together Chrysler, a mass-market US carmaker, and Mercedes, a premium global one, just doesn't make sense. It would be worth a lot more money separately".
DaimlerChrysler operation Performances
In 1999; Mercedes-Benz: Best year ever for Mercedes-Benz Chrysler: Exciting products ahead In 2000; Mercedes-Benz: Worldwide market position strengthened Chrysler: Addressing the challenge In 2001; Mercedes-Benz: Another record year for MB and Smart Chrysler: Turnaround plan meets expectations
Nonetheless Chrysler's financial results were also the consequence of a series of problems that took the management by surprise:
-Significant changes in the economic situation of the United States
-Rising competition & New consumer requirements
-Governance & Cultural issues
-Social issue
-Limited synergies
As we can see from the charts, in the years following the merger shares of Daimler lost 60% of their value, only recently recovering and experiencing a jump closer to the divestment of Chrysler. What went wrong?
The performance of the merger, in retrospect, was abysmal. Daimler paid $36 billion for Chrysler, only to spin-off the company at a massive loss several years later. In the process, destroying shareholder value and grossly underperforming the market.
The Organization Structure after the Merger
After the Merger was completed, there were several boards and committees set up to join the two companies. The boards and committees were tasked with working on approximately 100 issues. The groups were composed of all levels of management from each organization. DaimlerChrysler's organization dysfunction was a main reason the merger did not run as smoothly as hoped. The analysis will show that the new company was plagued with controversy and disbelief in the merger. It is important to look at six areas that companies need to focus on to have a successful merger. Those areas are cultural integration, leadership effectiveness, communication, retention, organization integration, and workforce reduction. The sections talk about what both organizations did in each of these areas, what went wrong, and what went well.
The New DCX organization had significant employee retention problems. Many contributing factors for the retention issues can be contributed to include the following:
Lack of a formally planned / executed strategy for employee retention Failure to help the employees understand what was going on with the new merger Decreasing company moral was due to "the departure of key people from the highly successful Chrysler top executive team was followed almost immediately with signs of internal demoralization". (A Study of the DaimlerChrysler Merger Portrayal in U.S. and European Media) Pre-merger Chrysler's employees were also given more empowerment and freedom
As you would expect, the result of this insecurity caused a mass exodus on the former Chrysler side of the house due to the following factors: a growing German dominance held by an enormous difference in compensation and forms across merging companies.
Organization Integration Recommendations:
Steps that the company should have take:
DaimlerChrysler should have built their platforms around taking advantage of the synergies that could be achieved instead of the cannibalizing markets for their "own" brands. (An example of this would be not allowing the "K-car" to be exported/built in emerging markets for fear that it would eat into the non-existent profits of the Mercedes in the same region.) DaimlerChrysler should have followed ABB merger to the letter or choose a more applicable merger to model their integration.
What went well
Most of the reduction in headcount was from people that just didn't want to work for the company anymore and could go elsewhere. (Like Ford, GM, etc.)
Sales had risen by 12% to $146.5 bl
Operating profit had grown by 38% to $9.6bl
DCX was the world's most profitable car company in 1998
Over 19,000 new employees had been hired
Other divisions had achieved record results
Changing shareholder structure – European
Shareholders increased 19 % in one year.
What went wrong
It seemed as though they declared the merger complete so that they could say that they didn't lay off anyone as a result of the merger… that it was part of business as usual. They laid off workers, but kept the same number of managers and executives. This isn't good for morale, especially when most of the managers were from Germany.
Chrysler was lacking appropriate products
for the European market and developing countries
Stress increased
Suspects of a Chrysler acquisition rather than a merger-of- equals American shareholders decreased 19 % in a year
Merger activities taking too much time, up to %40 of top managers' Cultures issues and uncertainties in any means
Uncertain times is increasing
Surprising loses from the new Smart "city-car"
Merger activities wasting too much time up to %40
of top managers's time
Why the mereger failed
Excessive competition for leading positions / Power Politics Focusing on the old organizational chart rather than new business process Conflicting goals among newly merged departments Disregard for the needs of employees Disregard for change in the process of integrating the new partner. Consepts for integration are not detailed enough Length of the integration process
CONCLUSION
In conclusion, the merger was a failure from the beginning. Owing to culture clash and a poorly integrated management structure, DaimlerChrysler is unable to achieve what was been brought on the table years ago. Chrysler's management was partly responsible for the poor performance of the car manufacturer for the years 1998-2007. Managers made a series of strategic mistakes, often by lack of strategic orientations for the long term; moreover they did not perceive the transformation of the automotive industry and markets. Consequently many measures were not relevant or not implemented at a proper timing. Many car manufacturers now give priority to more pragmatic and specific projects, instead of grand partnerships or combinations. In the DaimlerChrysler case, it is difficult to precisely know if the failure could have been seriously envisaged at the time of the merger.
In summary, DaimlerChrysler needed to:
Conduct feasibility study on cultural integration
DaimlerChrysler needs to design a leadership team that is align with merger goals and are able to be effective leading the newly merged company. Make critical merger information available to all employees to ensure employees are aligned with the overall objective of the leadership.
REFERENCE
Sudarsanam, THE ESSENCE OF MERGER AND ACQUISITION. Pratice hall,1999 Frynas
& Mellahi, GLOBAL STRATEGIC MANAGEMENT. Second edition. Oxford. David Weller, WHEELS ON FIRE. HODDER&STOUGHTON, 2001
Briscoe, INTERNTIONAL HUMAN RESOURCE MANAGEMENT. 4TH ED, ROUTLEDGE. Motor industry: American pieJul 27th 2000
BURT, T., "Colliding with Chrysler : The troubles facing North America's third-largest vehicle manufacturer are casting doubt on the wisdom of its merger with Daimler ; but the problems are deeper than that", Financial Times, 10 October 2000. MACHINTOSH, J., MILNE, R., "Daimler Chrysler: Jurgen Schrempp interview", Financial Times, 4 March 2005.
[ 1 ]. Source: School of Economics and Management, Lund University
Related Topics