Customer satisfaction of street foods in barangay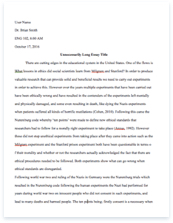 The whole doc is available only for registered users
OPEN DOC
A limited time offer! Get a custom sample essay written according to your requirements urgent 3h delivery guaranteed
Order Now
Nowadays, street foods trade become great in numbers, wherever you look there are many street foods to see, such in market, schools, park and other public places it is sold by vendors and hawkers from a portable stall, Other calls it "tusok tusok" because it is ready to eat food that can easily sustain the basic energy of people especially, people who always in hurry, also street foods is convenient and low in price, everyone enjoy it especially students and worker who wants a cheap price of food and can afford to their budget, and it provides employment and income to many persons with a little education and training.
Street foods or Pagkaing kayle become part of culture and lifestyle of Filipino, some of the street foods are sold already prepared while other are cooked on the spot, street foods feed millions of people daily with a wide variety of foods that are relatively cheap and unique flavors. According to 2007 study from the food and agriculture organization, 2.5 million people eat street foods every day and 40% of the daily diet of the urban customer in developing countries.
As they say "you are not a Filipino unless you have fully experienced the gastronomic satisfaction street food has to offer. Consumer satisfaction is the customer's overall feeling of contentment with customer interaction. It recognizes the difference between customer's expectation and customer's perception. Many Filipino like eating street foods, but they are really satisfied with it? what did street foods offer? Or just they are eating it to sustain their hungriness?
Hence, the purpose of this study is to know the customer satisfaction of the street foods in Barangay 176 Bagong Silang Caloocan City, we will know if they are truly satisfied on the characteristic of the street food they eat.
II. Statement of the Problem
1. What is the Profile of the respondents in terms of :
1.1 Age
1.2 Gender
1.3 Educational attainment
1.4 Civil Status
1.5 Monthly Income
1.6 Year of Service
2. What is the assessment of the respondent with regards to the aforementioned variables
3. Is there a significant difference in the assessment of the respondents
III. Assumption
• The street food is not expensive, that's why people choose it.
• Street foods are ready to eat and less hassle
IV. Hypothesis
• H0 Consumption of street food has no impact on the health in the future.
• H1 Consumption of street food has an impact on the health in the future.
V. Scope of limitation
The main purpose of this study is to provide information about the customer if they are truly satisfied on the street foods, if they have a confidant on eating it and also advantage and disadvantage of eating street foods.
The researchers included interview questions, checklist and ranking questions; they also conduct observation, survey and interpret the data they have collected for the reliability of the study.
VI. Significant of the study
This study is to aim information to a customer of the street food. To give them an idea of how street foods process by a vendor, that they know the bad and good effects of the street foods on them. The research is made to satisfy the knowledge of people about street foods.
VII. Definition of term
• Street foods (pagkaing kale) – prepared or cooked food sold by vendors in a street or other public location for immediate consumption.
• Satisfaction – the fulfillment of one's wishes, expectations, or needs, or the pleasure derived from this.
 the payment of a debt or fulfillment of an obligation or claim.
 what is felt to be owed or due to one, especially in reparation of an injustice or wrong
• Vendor – a person or company offering something for sale, especially a trader in the street.
 a person or company whose principal product lines are office supplies and equipment.
 the seller, especially of property.
• Consumer – a person who purchases goods and services for personal use.
 a person or thing that eats or uses something.
• Hawker – a person who travels around selling goods, typically advertising them by shouting.
• Confidence – the feeling or belief that one can rely on someone or something; firm trust.
 the state of feeling certain about the truth of something.
 a feeling of self-assurance arising from one's appreciation of one's own abilities or qualities.
• Barangay Bagong Silang (176) – Is the most populous barangay in the entire country with a population of 246, 515 people.
Related Topics