Current National Healthcare Trends and Policy Initiatives Affecting Healthcare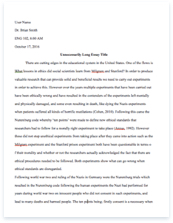 The whole doc is available only for registered users
A limited time offer! Get a custom sample essay written according to your requirements urgent 3h delivery guaranteed
Order Now
Healthcare is in a constant state of change with movements that impact rates, access and quality of care. Hospitals have become more competitive due to the rising cost of care delivery and the reduction in reimbursement from payers. This causes difficulty in delivering quality care to all patients, which is being measured by mandated patient perception surveys, Hospital Consumer Assessment of Healthcare Providers and Systems (HCAHPS). HCAHPS scores are part of value based purchasing, which was established as part of the Affordable Care Act. This pay-for-performance metric of patient satisfaction impacts payment, yet if hospitals can't afford to hire enough staff to assure patients feel satisfied, it is a vicious cycle, so they must be resourceful and innovative.
Physicians are feeling the pressure to compete as well and often feel that their treatment decisions are based on insurance companies and Medicare/Medicaid decisions. The demands on physicians has caused fewer people to pursue the medical field as a career. Trinity Community Hospital is not immune to the rising cost of healthcare, while consumers and payers downward trend in spending appears to not be sustainable for the future (AFSCME, 2015). Costs must be decreased by the hospital which causes difficulty in providing quality healthcare to the patients.
Trinity Community Hospital safeguards the quality of patient care delivered by ensuring that high quality patient care and service excellence is set as a priority for staff, so it is important to remain knowledgeable of the trends that impact healthcare nationally and how those trends will impact Trinity in the areas of Orthopedics, Cardiovascular services and Cancer Trends
Orthopedic Center
Cost of caring for the orthopedic patient is high and gone are the days when individual items were billed to the patient. Implants, surgical care, therapy and days in the hospital all add up to a great deal of cost to the hospital. Bundled payment, or episode-based payment, is payment based on the expected cost of the care.
There is already a shortage in orthopedic services in the community and the aging baby boomer generation inserts a greater need to the already strained demand. The trend of decreasing physicians graduating from medical school adds to this strain. Impact
According to the Medical Scribe Journal (2015), "for hospitals to be sustainable as businesses they need to take in more money than they spend, just like any other business. But with reimbursement rates falling, overhead costs increasing and demand rising on all sides, that's just not the case." The increased cost of caring for the orthopedic patient while receiving payment based on the expected cost of care could cause the orthopedic service line to be unsuccessful. Trinity Community Hospital will need to decrease the cost of care, such as decreasing the length of stay of the orthopedic patient by developing an accelerated recovery program by getting the patient up the day of surgery and beginning physical therapy, using IV acetaminophen to decrease pain with less use of narcotics which can slow patient ambulation and other activities of daily living. If the length of stay can be decreased by one day the hospital may be able to make a profit on this service line.
The impact of not having enough physicians trained in orthopedics is that the service line could fail due to lack of access to services. Once patients are not able to access care in a timely fashion, they will not be repeat clients. Word of mouth about no appointment availability or long waits for appointments or surgery will spread throughout the community and will be pivotal for the service. Cardiovascular Center
Just as with Orthopedics, the payments for Cardiovascular services and purchasers searching for the best deal, much like when buying a new car, impact the bottom line. Bundled payments are a forerunner of what other payers will do and are already beginning to do in their contracts with hospitals.
Mandatory outcomes reporting, such as core measures for Acute Myocardial Infarction (AMI) and Congestive Heart Failure (CHF) have also changed the way consumers select what provider they will choose, in addition to these quality indicators being part of the pay for performance initiative
The aging population does pose the need for more physicians, including Cardiologists. According to Fye, (n.d.) "By 2001, there was increasing evidence that the supply of cardiologists was not meeting the growing demand." Impact
Because of the large amount of money associated with running this service line, the issue of payment will affect it very intensely. With the cardiac cath labs expected to cost $4,500,000 and the cardiac rehab expansion to be $500,000, the upfront expense will already cut into the bottom line. The service line will need to not only address education of the community, access into the system, preventive medicine and the latest technology, but it will need to be done as efficiently as possible. Moving patients through the system as quickly and efficiently as possible is also cost effective.
Public reporting of core measures causes consumers to take their healthcare business to the facility with the highest score, without the understanding by the public of what the scores truly mean. While some of the cardiology core measures have been retired in 2015, others remain within the outpatient (Emergency Room) measures, which is many times the point of entry for patients with cardiovascular issues. The public has another choice only 7 miles away that has cardiac services available which includes open heart surgery. Trinity Community Hospital must be highly competitive with quality scores.
With only 4 cardiologists credentialed, Trinity will need to recruit heavily or the service line cannot even begin. Access to services begins with the physician. Without the physician, no tests can be ordered, no treatments can be done or follow up rehab Cancer Center
One trend in Cancer treatment is personalized medicine. As can be seen on commercials for the Cancer Treatment Centers of America, the healthcare is customized to the needs of the patient. Genetic testing is also used to personalize treatment for the type of cancer the patient has in personalized medicine. To accomplish this, a team of experts must work together to do the testing and provide the treatment in the best way possible, all while assuring that the treatment is funded.
Navigators to improve access to care are a recent trend as hospitals attempt to be competitive and many attempt to obtain certification so their facility will be recognized as a center of excellence. Navigators help patients move through the health care system and help remove any barriers to care.
Impact
Personalized medicine has a positive impact on the patient and if Trinity Community Hospital can provide it, they will be the provider of choice in the community. It will be expensive, as genetic testing is only part of the cost, but funding can often be obtained through various organizations and community donors may be willing to assist.
Navigators to assist patients through the process of receiving care for their cancer will be another positive impact on this service line. This is a customer service initiative that the community will hear about and if the need should arise in their life, they will choose Trinity, because of the positive points they have heard. Navigators take much stress off of the cancer patient and their family, at a time in their lives when stress is at an all-time high. This personal touch is important with this service line. Trends may lead to legislation
The intent of the Patient Protection and Affordable Care Act (PPACA) was to assure that all Americans had access to affordable, quality healthcare. According to the detailed summary of the PPACA (n.d.), this initiative should eliminate lifetime and unreasonable annual limits on healthcare benefits, prohibit health insurance policy recessions, and extend dependent healthcare coverage to the age of 26, no matter the educational or marital status. In addition, the PPACA should provide assistance to the uninsured due to pre-existing conditions, limit insurance administrative expenditures, require coverage for immunizations and preventative services and make access into the healthcare system easier for consumers. However, there is still much work to do within the United States health care system. Orthopedics
With the PPACA, came more and more people newly insured. However, just because people are insured, it doesn't mean that all drug, treatments and surgeries are insured. Also, many pre-existing conditions that need treatment are not covered. The health care environment is leaning towards legislation that will require payment for treatment of pre-existing conditions. Cardiovascular
One of the major barriers to health that cardiovascular patients face is affording the many medications that they must take on a daily basis. According to Congress.gov, the Medicare Prescription Drug Price negotiation Act of 2015 with assist with cost of medications covered by Medicare part D. Other legislation will follow that will relieve the cost of drugs to consumers.
The current atmosphere of healthcare is preventative care so legislation will push forward to provide healthy lunches in schools, more physical education funding and more support for public walking and biking trails and green spaces. Cancer
To help insure that patients get the drugs that work for them, H.R.2739 –
Cancer Drug Coverage Parity Act of 2015 was introduced in June of 2015 according to Congress.gov. This legislation proposes that oral chemotherapies that can be taken at home be paid for at the same rate as those give IV in hospitals and in infusion clinics.
A very controversial subject of legislation that will spread into more states will the use of medical marijuana, which has been known to treat nausea, vomiting and pain. According to ProCon.org, there are 23 states plus Washington D.C. medical marijuana laws already. Legislation will very likely move laws into the remainder of the states that don't have them yet.
Sources:
What Are the Major Trends Affecting Healthcare? (2015) Retrieved from
http://www.afscme.org/news/publications/health-care/the-new-health-care-delivery-system-a-guide-for-nurses/what-are-the-major-trends-affecting-health-care
Medical Scribe Journal. (2015, June) Why Do Hospitals Close? Retrieved from http://scribeamerica.com/blog/hospitals-close/
Fye, W. (n.d) Cardiology's Workforce Shortage. Retrieved from
http://circ.ahajournals.org/content/109/7/813.full
Responsible Reform for the Middle Class. The Patient Protection and Affordable Care Act
Detailed Summary. Retrieved from http://www.google.com/url?sa=t&rct=j&q=&esrc=s&source=web&cd=1&ved=0CB4QFjAA&url=http%3A%2F%2Fwww.dpc.senate.gov%2Fhealthreformbill%2Fhealthbill04.pdf&ei=V-tsVfGSG9HOsQTI94H4AQ&usg=AFQjCNFbO3oidFf3st90NVzXrvMfrZnbyA
H.R.2739 – Cancer Drug Coverage Parity Act of 2015. Retrieved from
https://www.congress.gov/bill/114th-congress/house-bill/2739/text?q=%7B%22search%22%3A%5B%22Cancer+parity%22%5D%7D
23 Legal Medical Marijuana States and DC. Retrieved from
http://medicalmarijuana.procon.org/view.resource.php?resourceID=000881
Related Topics