Critically examining the role of marketing for Pizza-Hut UK Ltd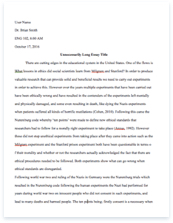 The whole doc is available only for registered users
A limited time offer! Get a custom sample essay written according to your requirements urgent 3h delivery guaranteed
Order Now
Pizza Hut is the largest pizza restaurant company in the world. It has 12,000 outlets in 90 countries, employing more than 300,000 people.
Pizza-Hut is an international restaurant that has been highly recognised for over 40 years. The company is well established and is a great success because of the quality of the service that they provide and because of the marketing strategies they have used over the years to have them established.
Marketing is providing 'the right product, in the right place, at the right time, and at the right price' (Adcock et al). When a company looks into marketing, there are many aspects that have to be looked into:
* Who are the existing/potential customers?
Customers who have eaten Pizza-Hut previously are the companies existing customers. Potential customers are customers who have been using competitors restaurants, and they are also the existing customers so they return.
* What are their current/future needs?
Pizza-Hut aims to be the UK's number one restaurant brand, and would like to encourage smiles to their customers.
* How is a company able to satsfy these needs?
Pizza-Hut have many regular training sessions and also mystery diners organised by the Head Office. A mystery diner looks at CHAMPS:
* C = Cleanliness
* H = Hospitality
* A = Accuracy
* M = maintenance
* P = Performance
* S = Speed
The mystery diner can not be recognised from a regular customer, as it is usually a senior member of staff from another restaurant. Once they have dined, a survey is completed on CHAMPS, and feedback is given on areas requiring improvement. This minimises any problems which a customer may pick up, and also keeps the staff on their toes as a mystery diner could be anyone at any time.
* Why should customers buy from their company?
Pizza-Hut is a leading brand of restaurant throughout the UK, with a great reputation. The company provides excellent service to its customers, and also carries out market research to give the customers exactly what they need.
All companies need to include marketing into their business to reach the customer at the most appropriate approach. Successful marketing involves:
* P Profitable = Success
* O Offensive = Rather than Defensive
* I Integrated = Being able to supply the product
* S Strategic = Having a Direction
* E Effective = Achieving Results
(Hugh Davidson 1972).
Pizza-Huts Marketing:
The role of marketing within Pizza-Hut is to ensure the needs of customers are met and that the business makes money. Pizza-Hut's first task when looking at marketing, is to understand the customers.
Pizza-Hut has a broad range of customers. This is because Pizza is extremely popular with a wide variety of people. In order for Pizza-Hut to satisfy its customers needs, marketing is involved in New Product Development. There are several steps to go through before they launch a new product. The first step is to carry out research to find out:
* What people think about pizzas? (the role they play in peoples lives, and when they eat them?
* What do they like about pizzas?
* What do they dislike about pizzas?
* What do they want from pizzas?
This information is collected together through questionnaires and in store comment cards, and is used to create ideas for prototypes. The ideas are then tested before the company makes any pizzas.
Once the pizzas have been perfected, Pizza-Hut launches the product.
Kids Promotion:
At Pizza-Hut, the company aims at adding value for families with kids aged between 4 and 10. The company provides a kid's menu with toys or games which changes every 6 weeks to keep the frequent visitors entertained. Pizza-Hut has also linked up successfully with animated films such as Chicken Run, The Grinch and Shrek which have proved a hit for all the family.
The property aspect of Pizza-Hut is also involved in marketing. Growth of the company is fulfilled by re-imaging current restaurants to keep them contemporary and appealing for both existing and new customers. This is achieved through:
* Building in an out of centre location on a retail or leisure park.
* Having the ability to draw customers from a wide area.
* There has to be a wide range of both day and night time visitors.
* It provides good visibility to passing traffic.
* A 25 year lease is guaranteed.
Marketing Management Process:
Marketing planning is a necessary process for any organisation. Through marketing planning a company is able to forecast/predict futuristic thinking by management. Marketing planning also highlights the objectives and policies of the company that can be reflected on at a later date to ensure everything is going to plan. Another major advantage is that the company is able to prepare for any sudden new developments.
There are criticisms to marketing planning as with anything. For example, formal pans such as a terrorist attack could overtake events or there could be a gulf between senior managers and implementing managers where an idea is thought but it can not be carried out.
The objectives of marketing planning are that it acts a guide/road map for what the company wishes to achieve. It also informs new participants in the plan, and makes the company aware of any problems, opportunities or threats that could occur.
The marketing management process involves:
* Objectives
* Strategies
* Tactics
* Implementation
* Control
Objectives:
The objectives specify where the company wants to be. Pizza-Hut wants to be the number one restaurant in the UK, and wants to maintain its image of good quality foods and excellent service.
Pizza-Hut also has the objective or creating/maintaining awareness to new developments in the company such as a new pizza base or new promotion. During December 2001, a new starter called 'Cheesey Bites' will be launched, which means marketing will be established to the public before this date to create the awareness and hopefully anxiety of the new product.
Strategies:
The strategies for Pizza-hut are looking at which method of marketing will work the best. Pizza-Hut markets their company in a number of ways, that are mainly via television and radio.
Pizza-Hut also has a slogan of 'Great Pizzas, Great Times.' This is a catchy slogan representing that the company offers quality pizzas at a time that will suit the consumer. If the customer thinks that the company cares, and that the company offers value, then they will choose Pizza-Hut over a competitor.
Tactics and Implementation:
The tactics for Pizza-Hut are looking at how the company can assure arrival to the customer day by day. By advertising new developments of the company, it allows customers to have an up-to-date understanding of what the company has to offer. Pizza-Hut mainly uses marketing by advertising through television and radio. The timing of the adverts are chosen carefully to ensure that the target audience will be captured. For example, a television advertisement would be on a Sunday morning on channel 4 between the children's programs. This is because families are the target audience for Pizza-Hut, and a weekend morning is when the majority of children are watching television. If the children become interested in the advertisement, then they will pester their parents until they are taken to the restaurant.
Promotions have taken place for all of Pizza-Huts previous developments, for example:
Stuffed Crust Pizza Launched 1995
The commercial for the Garlic, Herb and Cheese Stuffed Crust Pizza starred Jonathan Ross and Caprice.
Sicilian Pizza Launched 1997
The then Chelsea supremo Ruud Gullit was the big name star to feature in a hilarious Pizza Hut ad.
The ad promoted Pizza Hut's sensational Sicilian pizza – the first Pizza Hut pizza with corners.
Pan Pizza relaunched as Grand Pan Pizza 1998
Pizza Hut reunited classic comedy duo 'The Two Ronnies' in an amusing ad campaign to mark the relaunch of Grand Pan.
The Italian Launched 1999
In 1999 Pizza Hut launched a new thinner, lighter pizza in the traditional style. Soon it was accounting for 1 in every 4 Pizza Hut pizzas sold. The advertising campaign featured a chef gaining inspiration for the thin pizzas from flattened objects ranging from hats to flying saucers!
The Edge Launched 2000
In 2000 Pizza Hut took consumers to The Edge with a new pizza which had no crust and loads of toppings all the way to the edge. The advertising captured the excitement of the pizza and the unique cut with 16 pieces which makes it great for sharing.
Twisted Crust Launched 2001
In 2001 Pizza Hut is going round the twist with their biggest launch yet. Twisted Crust is a favourite pizza with a seasoned twisted crust that can be ripped and then dipped into 2 delicious sauces. Pizza Hut invested over �3m in a multi media campaign to support the new pizza with advertising on TV, Radio, Outdoor and Print.
Control:
The control for Pizza-Hut looks at whether the company is on the right track. T the end of each evening in every Pizza-Hut restaurant, a report is printed with a graph showing how many of each product were sold that day with a week total, compared to the results of the previous week.
This means that when a new promotion is launched or a new advertisement is launched, the company is able to see the effect it has on the consumers. If the sales of that product have increased then it has been a success or if it hasn't it is failure. Another advantage of this, is that the company can look at the products that are not doing as well, and can investigate what their customers opinions are on the product to enable improvements.
Related Topics