Critical Self Evaluation NPQICL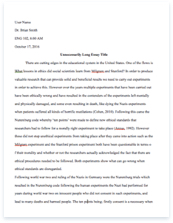 The whole doc is available only for registered users
A limited time offer! Get a custom sample essay written according to your requirements urgent 3h delivery guaranteed
Order Now
My Journey prior to enrolment on the course
Between 1987 and 1988 I had been married with two children. My youngest had a challenging start to life as he was born with a range of complications which categorised him as a disabled child. I was also going through a difficult marriage and wanted to be able to fend for myself and my children and as such I was determined to get the best out of education to increase my earning potentials which I eventually accomplished. Between 1989 and 1996 I began a learning journey to obtain a degree, a post graduate degree and finally an MBA. I worked full time and studied in the evenings. I worked in the economic development and business development field within the public and voluntary sector.
By accident, not by design, I became a Sure Start Programme Manager in 2002. In 2007 I was encouraged by my manager to do the NPQICL course. I was reluctant to do so because I had vowed never to do any major study after my MBA degree programme mainly because of the challenges I went through studying as an adult with a young family. I was happy doing short courses, ie 1 -3 days, a week maximum. For a few years I had been interested in finding out why some people were more successful in life than others and what tools and techniques they had applied. My quest for answers brought me to take on a 3 weeks course in Neuro Linguistic Programming (NLP) which started in March 2010. What is NLP:
There are many definitions about what NLP is, the best description I found states that : "NLP explores the relationships between how we think (neuro), how we communicate (linguistic) and our patterns of behaviour and emotion (programmes). By studying and learning from these relationships people can effectively transform the way they traditionally think and act, adopting new, far more successful models of human excellence. (This activity is called modelling and is a key feature that distinguishes NLP from psychology). In effect, NLP is a powerful change management tool that transforms the way people think and act to have the greatest impact both professionally and personally. That's why NLP is one of the most powerful skills used in business management, psychology, sales, sports coaching and all forms of personal development. NLP can help you to:
Be more successful by learning to influence your emotional and psychological states. Replace negative behaviors and habits with positive ones.
Transform the way you go about everyday tasks.
Be more aware of your impact on others and how to manage your behaviour for optimal results. Better understand your own motivations, needs and behaviors and use these positively to have the greatest impact. Better understand your staff's and customer's needs, motivations and behaviors. Improve and enhance your interpersonal communication at the office and at home." Inspiritive – What is NLP http://www.inspiritive.com.au/nlp.htm
Getting onto the NPQICL Course
As far back as 2006 my line manager had been trying to encourage me to do the NPQICL course. I was not particularly interested, however in 2007 I made an application to the course and it was rejected because I was a Sure Start Programme Manager with strategic responsibilities and not managing a Children's Centre. I must admit I was quite relieved about not being accepted. However, a year ago I found myself taking on the combination of sure start programme management and children centre management at the same time. Again I was encouraged by my line manager to make an application. In putting my application together I found that I had to encourage myself to be interested in the course using NLP techniques to work on my mind to change by body physiology so that I could find meaning, relevance and excitement in gaining yet another qualification. I applied and I was successful.
My self discovery on the course
My first few days on the course was frustrating as it was so hard for me to get into the 'disciplined learning mode'. I found myself experiencing the feelings I had felt in the past as a student 10 years ago. All I kept saying to myself is "A whole year of studying, what on earth am I doing to myself".
It was as if everything being said in the class room over the first two days of the course was going over my head as I became worried and frustrated as to whether I could cope with the demands of the course. I felt even more uncomfortable with the teaching style of the course. I remember thinking to myself "I wanted to be taught something. I don't like the idea of reflection in the classroom or journaling my thoughts, it is to much of a demanding process. I already know how I feel so why intensify the feeling by writing it down ".
During the first few days I did not really apply myself fully to journaling, as the experience was alien to me and it felt really hard to express my feelings, thoughts and observations down on paper. I am the kind of person who likes to keep all of my emotions and experiences in my head. I might tell a story about it verbally, but never really write it down . I am often intrigued by people who keep a diary of the events of the day and note down on paper their emotions and thoughts. The first few thoughts I wrote down I felt completely bored by the process. But one sentence from the Learning community contract presentation slides kept me going.
It said 'Be Willing to Experiment' and so I encouraged myself to be committed to going along with the programme. After all I prided myself in never giving up on a challenge. I began to come round to seeing something interesting about the course when we started to look at the journey into leadership and we had to do a mapping exercise of how we got to where we were now. I thoroughly enjoyed doing the task as it referenced my prior study of Neuro Linguistic Programming (NLP) which shows that events in our past, some how subconsciously influence our journey of life. I could also see how the process helps in creating a model to learn from if one was interested in shadowing someone, or if one was looking to provide intervention for some one who needed help with their life.
I wrote in my journal. "The exercise was a bit like writing my own biography. I was looking back over the years; identifying events that triggered other events that led and spiralled off into different directions only to meet up at some point to what makes it the storey and person of me today. The process feels like opening posts that had arrived many years ago but remained unopened until now"
Another topic on the course began to influence me. It was about defining leadership and management, what I do as a leader and manager and how I feel when someone else is leading and managing me. As began to journal, I began to feel frustrated describing how I felt I was being led and managed, because it was a question that came at a time when my local authority was going through major changes of uncertainty with the new coalition government; The local authority had put caps on employing permanent staff for 3 years prior. We could only engage temporary staff that could not stay on for more than 6 months with renewing their temporary contract with agreement from the Director of the department. A lengthy process that involved presenting arguments for continuation. Also my department was going through a reorganisation that stopped half way before getting to my level, caps where placed on expenditure and everything just seemed to be in chaos. Managing a children's centre and a sure start programme with Agency staff was also a frustrating experience. For the past 3 years I found myself working with a team of 4 Agency Staff and 1 part-time permanent member of staff.
The agency staff that occupied a permanent post have moved onto other permanent jobs at least 3 times per post in the last 2 years. To compound my frustration In October 2010 one month into the NPQICL course I was advised by management that due to external the challenges that were impacting on the local authority, it was decided to merge children's centres into Federations so that instead of having all 23 children's centres inspected by ofstead and 23 children's centres with management committees, two to three centres will be merged under federation arrangements with one Centre Manager being the head of the federation. My centre was one of those that was federated to another children's centre and it meant that another Centre Manager will lead on the management of the centre, whilst I will be moved upwards to concentrate on training and employment co-ordination with service providers and children's centres across the borough. Although the change has not taken place as at the time of writing this assignment, it is expected to be implemented in April 2011.
Since the news there has been a level of de-motivation on my part, mainly because it appears that many of the plans I have put in place for the centre will not be fulfilled through me, especially as I was just one year into managing the centre and had plans that were a work in progress, that I felt will not be completed and will become an effort gone to wast. I was also having concerns as to whether or not I will be able to complete the NPQICL course, that I had suddenly taken a passion for. My main worry at the moment is the centre based assessment. At about November/December time, I noticed a change in attitude of my temporary agency staff.
They were showing signs of insecurity in the work place. I saw a drop in commitment to work effectively and efficiently in servicing children and families. Prior to this situation I saw a drive from them to impress me with their work. My guess was they when and if the local authority agreed to the permanent recruitment of staff they would stand a chance of being successful because they were already working in the role. The new brought a sense of hopelessmess and with the merger they feel it will result in job losses, finally they felt very emotional about me no longer being their line manager in the long terms and there were lots of tears from staff over a 3 week period as they expressed concerns.
Whilst the local authority has made it clear that the merger into a federation still means that all 23 children's centre will sbe in existence, the staff are not totally convinced that there will be opportunities for them under the new arrangements Reflecting back on my journal over the changes that had taken place in the local authority I found that I had poured out a lot of emotion on how I was feeling down on paper and I found myself being disinterested or complaining about carrying out particular task due to the uncertainty of where things in the local authority was going. In my journal I also found that I had also become frustrated with my temporary agency staff being slack with work, complaining and showing a sense of them being bewildered by what was taking place and what was about to take place around them. As I reflected on the notes in my journal I suddenly became conscious that although I never said anything to my staff about how I was feeling or thinking, they were picking up my emotions as some point and were also acting out their worries, concerns and that was the reason there was lack of interest in starting or completing tasks within time frame or to standard.
For a few days I began to think about how to change the way I felt; so that for the period that I remained a Centre Manager I could feel a sense of accomplishment in the transition and leave behind a legacy for the new Centre Manager to work with. Again I applied an NLP technique which focused on visualizing excitement in work the transition which then changed my body language.
I find myself being interested in finding ways to marry staff ambitions for the future in light of organisational uncertainty (which is a problem) towards turning the problem into an opportunity for career advancement. I realised from reading the article in the Havard Business Review on 'What Makes a Leader by Daniel Goleman". I was a partly a mirror of what was being described and I feel I need to work more on Emotional Intelligence work. The article stated that: Self-Awareness: "People who have a high degree of self-awareness recognize how their feelings affect them, other people and their job performance". Self-Regulation: Ability to control or redirect disruptive impulses and moods. Motivation: "By contrast, those with leadership potential are motivated by a deeply embedded desire to achieve for the sake of achievement". Empathy: The ability to understand the emotional makeup of people. Social Skills: Friendliness with a purpose: moving people in the direction you desire. Daniel Goleman (1998) What Makes a Leader: Harvard Business Review (November-December 1998).
Research Project
My journal is showing me that I my emotions direct and influence my leadership. I was aware that my direct my life and my performance at work, but I was not aware that my emotions were contagious at an unspoken level. I feel that paying attention to emotional intelligence principles in the work place will make me a better leader. I need to gain insight on how my emotions and behaviour at work in respect to the changes in the local authority as per children centres has affected my teams learning and development in a time of transitional change.
Related Topics