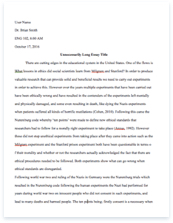 The whole doc is available only for registered users
A limited time offer! Get a custom sample essay written according to your requirements urgent 3h delivery guaranteed
Order Now
Bloomerang is a company that was founded by two former classmates, Thian Zhiwen and Wong Joon Ian. Their first product is BloomerHang®, a clothes hanger transformed into a novel, eco-friendly advertising platform. The more interesting aspect is that it is made of recycled cardboard and thus is completely biodegradable and recyclable. The product even came close to winning a very prestigious award, President's Design Award Singapore 2009, for the Design of the Year.
The Story Behind The Invention
Their invention came as a surprising idea while the founders were at the gym. Zhiwen noticed a shortage of hangers at the gym as well as the surplus of advertising posters inside. He combined these two observations and started researching materials for his hanger. It turned out that paper was the best choice as it allowed high-resolution printing while the costs were relatively low.
Not only was BloomerHang an eco-friendly hanger, it is also a moving advertising media. Currently, BloomerHang is mainly distributed to laundry shops, gyms and school whose target users are businessmen and students. Companies can use BloomerHang to advertise their product so that these target audiences would be reached. It can also educate and encourage them to be more environmental friendly.
What I Have Learnt This duo has been a great inspiration to me to think out of the box at times. I realized that it does not need for a person to be born creative to think or invent something. Sometimes, new inventions can come from the daily problems or situation that we face. Just like in the case of this product, BloomerHang, it came as a surprise to the two founders while they were in the gym facing a problem of the lack of hangers.
The other thing that I learnt from this example is that although an idea might be very new and seem unfeasible at first, it just depends on how persevering the person is to make the idea a success or a failure. The birth of BloomerHang was not a smooth sailing journey either, however the pair went through 'countless redesigns' and 'stalked furniture stores, friends' wardrobes and laundry vans' before settling on the final design. If this determination and perseverance had not existed throughout the process, both of them would have given up a long way back and it would not have become a great product that almost won the President's Design Award Singapore 2009.
My Reflection The story of BloomerHang inspired me greatly. Now, I am more confident that I can be equally successful even though I might not be born to be a very creative person. It certainly sharpened my daily observation skill to notice things that has been happening close to us so that from there I could possibly find a fresh new idea.
"Success is 1% inspiration 99% perspiration" ~Thomas Edison This quote is indeed true and had been demonstrated by the story. It motivated me that sometimes through the process of working on an idea might encounter lots of obstacles and failures. As long as I do not give up but instead persevere through, I could become successful one day.
Related Topics