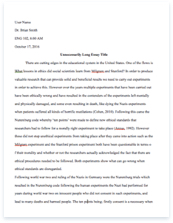 The whole doc is available only for registered users
OPEN DOC
Pages: 3
Word count: 549
Category: Games
A limited time offer! Get a custom sample essay written according to your requirements urgent 3h delivery guaranteed
Order Now
Cricket-crazy Indians accept heroes in the field as their role models. They spend hours in front of TV to relish cricket match and taste bat and ball on wayside or here and there, wherever possible. Though, there have been many controversies yet the popularity of cricket has remained intact. Cricket matches are still something like grand feasts to eyes and mind. We cannot separate ourselves from cricket.
Sports were earlier linked to good health because love for a game clearly means playing that game. Now in the changed scenario, sports are associated with glamour and commercial Prospects attached with them. Cricket is undoubtedly the most popular game in India. Extravaganzas created by this sport overshadow other sports in India. Hockey is the national game of India but it occupies a lower position on the popularity scale, whereas cricket is at the zenith.
An impartial study of the popularity of cricket reveals many exciting facts. People try to associate themselves with the games and sports which bring accolade for India. As far as cricket is concerned, it has been able to bring many laurels for our country. When India won Cricket World Cup in 1983, every Indian became familiar with Kapil Dev (who was the captain of Indian Cricket Team in 1983). Who does not know Gavasakar and Tendulkar? But Hockey legends are not on the lips of masses despite their charismatic endeavors for raising the head of nation high. This is the brief picture of attraction for cricket.
In the age of commercialization and stiff competition, promoters look everything from the business point of view. What is more, sports heroes who are role models for millions of young people advertise the products of their promoter companies. Companies put their stakes only with those games which have roaring popularity. The government is not an exception to this trend. It also promotes the sports which have remarkable hold in public. In a democracy like ours the government tries its best to fulfill the wishes of the masses.
Cricket has some noteworthy virtues also. Its wider paraphernalia attract the attention of even wider audience. Discipline, dress sense of players, its unpredictable nature and excitement are such that other games are suppressed. Other sports, particularly in India, do not have such promoters and spectators. During cricket play media, both electronic and print, celebrate the occasion for their commercial purposes. Media, public, government, companies and legacy of the British are some of the factors responsible for this popularity.
If given half a chance, so many of tribal youths can turn into potential world champions in archery while children of fisher-folk can be the future champions in aquatics. Cricket is not solely responsible behind the decaying popularity of other games. If some sports do not get adequate coverage, cricket should not be blamed. Raising finger against one sport will not be beneficial for other sports.
Our present sports policies are completely responsible for this state of affairs and need immediate correction. In addition, corporate sector and media too have their roles in the popularity of cricket. The corporate sector should come forward and offer sponsorship to other games. Media should give coverage to other games too. Then only other sports which are lagging behind will gain popularity.
Related Topics