Cowgirl Chocolate Analysis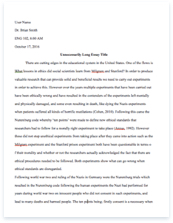 The whole doc is available only for registered users
A limited time offer! Get a custom sample essay written according to your requirements urgent 3h delivery guaranteed
Order Now
Cowgirl chocolates are the design of Marilyn Lysohir and her husband, Ross Coates in 1997. Marilyn is a ceramicist and lecturer who is internationally known and has a successful ceramic art business. Ross is a sculptor and a professor of fine arts at a nearby University. As a labor of love, Marilyn and Ross began publishing a once-a-year arts magazine called High Ground. More a multimedia product than a magazine, the 600-copy production of this product does not pay for itself, so Marilyn and Ross have continually sought other ways to provide income to cover the costs of production for High Ground. Cowgirl Chocolates began as one of those ways. "Cowgirl Chocolates" offer three types of products; chocolate bars, truffles, and hot caramel dessert sauce, which all come in a variety of flavors. Problems:
After I familiarized myself with the plight of Cowgirl Chocolates, I saw some problem areas that could use some improvement. The chocolate industry is a thriving one but with the addition of hot and spicy chocolates, this product quickly becomes a niche market. Right off the bat I see problems arising out of this "spicy chocolate" concept. First, not everyone likes spicy food let alone mixed with something as ubiquitous as chocolate. Second, Marilyn needs to be more conscious of her business' financial and product figures in order to become as cost efficient as possible. Third, Marilyn should seek business advice from professionals. The second problem is the most urgent and important, followed by the third choice, being less important than the first but still pretty important. The first problem is a given but is still a challenge. Data Analysis:
Cowgirl chocolates is unfortunately not much of an opportunity. There is no need for this product and its market is very small. Competition is not necessarily there since cowgirl chocolates is not competing against other spicy chocolates but against regular, non-spicy chocolate. As was mentioned earlier, the product itself is a novelty item, not rooted in any kind of need from the outside business market. Marilyn's promotion of cowgirl chocolates has been very detrimental in my opinion. I believe that she could have spent a little bit less on trade shows and a little more time and money into her website, considering that her website brings in a third of her sales. On the note of price, I feel like Marilyn priced her chocolates too high and did not fully consider that common people would more likely buy the lower quality and less expensive, non-spicy chocolate.
Beyond the product were more problems regarding how cowgirl chocolates was run. As a result of the small size of cowgirl chocolates, obtaining product became problematic when there were minimum requirements that had to be met in both making the product and packaging it. The places that made Marilyn's products almost all required her to purchase product in large quantities. As a consequence from being forced to make these large batches of products, often times it just sat in inventory and it accumulated over time. This accumulation caused a lot of trouble for cowgirl chocolates just because she was making more product but now one was buying them fast enough. The cowgirl chocolates was run almost entirely by Marilyn and her husband. This lack of help meant that the two of them could not get a lot done even if they split their work. My suggestion would have been to hire high school or college kids in need of a job or offer something like a non-paid internship.
When discussing cowgirl chocolates' resources, I think that it is clear that these were somewhat limited. Even though Marilyn kept detailed financial records, she needed to have a better idea of what she needed to spend her money on. I believe she had a distorted view of what she needed to spend money on. Some examples of her needless spending are buying and producing more product when she has sufficient product already in her inventory or her lack of spending on advertising which she managed to get a few news articles in the paper and a standard ad in a magazine. It is also at this point that I do become critical of Marilyn and how she utilizes outside help.
The fact of the matter is that she does not embrace some much needed professional business help. She could have turned to the SBA which as been around since 1953 and they have a wealth of experience and advice for her. Marilyn even said herself that she was not a finance savvy person. Both Marilyn and her husband are passionate about cowgirl chocolates because they want it to supplement their one-issue-a-year magazine, which, considering the lack of success that they have seen may not be feasible.
The central issue ad hand here is how to cut unnecessary costs to promote Cowgirl Chocolates more effectively? When asked to describe what the appropriate stage of the entrepreneurial process for this situation is a tricky one. First I would debate that Cowgirl Chocolates is not a successful business idea which would put Cowgirl Chocolates barely at step 2. One could also look at this situation and say that Marilyn would be at step 4 of the entrepreneurial process because she is currently managing her entrepreneurial firm no matter how poorly she still has a physical firm that she is conducting business through it. Alternative strategy:
Marilyn could spend more money on improving her website so that it functions more effectively and brings in more business. The pros are that the new web design would give a fresh and sharp look that would be able to collect sales data to show Marilyn who is buying her product. The cons are that to build and maintain a successful website would initially costs around $13,000, give or take $2k in the first year. While the costs would be high, it would be a worthwhile investment in the end. Another strategy is to not keep so much inventory. Only make what you know you can ship out and not worry about not having enough in stock.
It would be better to run out of product and have to produce more often than keep massive amounts of product while it moves very slowly and has the possibility of drastically reducing her products' shelf life. Finally, another strategy would be to hire a team of professionals to help with accounting, public relations, marketing, etc. The pros of this would be that she would be in good hands with professionals who hopefully know what they are doing. The cons to this are again costs; how much is it going to cost to keep up all of these services? The hope is that with professional help, cowgirl chocolates will take off.
The factors that will determine which solution is the preferred one are as follows; how much will each solution cost vs how much return it brings in, the amount of time that the solution will take to become profitable would have to be reasonable meaning that it can't take years to complete, and finally the amount of help that Marilyn and her husband have, the more help the more efficient they can be. The recommended strategy is to spend more money on developing the cowgirl chocolate website since it brings in a third of all of her sales. She should also take a look at improving her wholesale purchases that will be more flexible with Marilyn's needs. Action items:
Cowgirl chocolates needs someone who is knowledgeable and can help maintain the website. CC also needs around $13k for a high quality website to cover the first year costs. Some of these costs can be supplemented from the cutting down of certain overhead expenses.
Looking at a timetable for improving the CC website it looks like the initial planning, design, and maintenance of it would require +60 hours and $13k. The risk of improving the website is still not getting out in the public's eye. Sufficient amounts of time must be spent on advertising to bring customers to the website. If there is bad advertising then the website is sunk.
Related Topics