Cosmetics Giants Segment the Global Cosmetics Market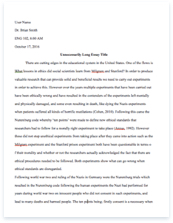 The whole doc is available only for registered users
A limited time offer! Get a custom sample essay written according to your requirements urgent 3h delivery guaranteed
Order Now
How do women's preferences for cosmetics and beauty care vary from country to country? Since women are influenced by its country's culture or value imperceptibly, they hold different value of beauty. In China, women tend to be white and brighter which is associated with wealth. Since I'm Taiwanese, in my point, I think the values that we girls prefer our skin to be white is mostly influenced by the western culture and the mass media, podcasting the white blondes. In Japan, women prefer to use a compact foundation rather than a liquid due to the weather. And in India, working women are increasing dramatically and in their 20s concerned about gray hair were not satisfied with existing do-it-yourself hair color.
Assess Estée Lauder's strategy for China. Does it make sense to focus on premium brands, or should the company launch a mass-market brand? The Estée Lauder is viewed as aspirational. Estée Lauder has done market research finding that the demand for luxury cosmetics is growing rapidly in China, especially targeting new cities such as tier-two and three cities. Chinese consumers are price sensitive but they are willing to invest in products that are relatively expensive because they are confident about the future. In conclusion, Estée Lauder should focus on premium brands since Chinese are changing their behavior.
What is the best positioning strategy for Shiseido as the company expands in Asia? High touch? High tech? Both? Shiseido has advantage on not only know well about skin of Asian women but also has advanced R&D in key area such as anti-aging products. Shiseido should use attribute or benefit to position its product, telling consumers what the products' features are and what they can benefit from the products. Shiseido should advertise the brand in high touch, moving consumers' emotion. GCCP is the best positioning strategy for Shiseido since the brand should be recognized globally.
Related Topics