Corruption of the American Dream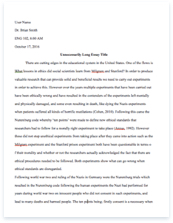 The whole doc is available only for registered users
A limited time offer! Get a custom sample essay written according to your requirements urgent 3h delivery guaranteed
Order Now
The American Dream has been a symbol of hope for people around the world because of its offer of a chance to make a better life for yourself through hard work and dedication. Many immigrants have come to America in hopes of creating a better life for themselves and their children. Though the American dream promises much, many writers have begged the question of whether or not this dream of a better life has become corrupted somehow. In ​ The Adventures of Huckleberry Finn ​Mark Twain depicts the flaws of the American dream through the immoral actions of a so­called religious society​. The Great Gatsby ​depicts the corruption of the American dream through the greed and relatively careless lifestyle of the rich and powerful. ​ The Crucible conveys the corruption of the American dream through the Salem witch trials. The idea of the American dream is corrupted because of the hypocrisy and carelessness of people in society. In the ​ Adventures of Huckleberry Finn​ the idea of the American dream is rejected by Mark Twain through his criticism of hypocrisy religious people in society. Ms. Watson is Hucks adoptive mom, she tries to civilize and teach him how to be a moral person in society.
Mark Twain uses Ms. Watson as a symbol of how society has corrupted the American dream through their hypocrisy as Ms. Watson tries to make huck a moral and religious person even though she herself is immoral for owning slaves. Ms. Watson symbolizes the hypocrisy of religion in society because religious people will say and preach one thing in church and to others, but in reality they are just as immoral as the rest of society. Hypocrisy of religion causes society to become corrupt because the religious people that are supposed to be moral are just as immoral as everyone else and they interfere with other people's ability to achieve the American dream. The ​presents to the reader this idea that the greed and careless lifestyle of the rich is the manifestation of a corrupted and twisted version of the American dream.
The American dream brings the hope of making a better life for yourself, but Fitzgerald argues in his novel ​ that the American dream is out of the grasp of poor people and that no matter how hard they try they will always be the victim of the careless rich people that are born into the American dream. Fitzgerald conveys his idea that the American dream has been corrupted is through his symbolism of the green light that Gatsby tries so hard to grasp and no matter how fast he runs or how far he reaches out he is never able to grasp.
Related Topics