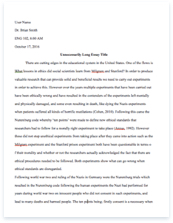 The whole doc is available only for registered users
A limited time offer! Get a custom sample essay written according to your requirements urgent 3h delivery guaranteed
Order Now
Success often thrives from talent. However, in both passages, "The groundskeeper" by Jim Gill and "The return of Aurel Joliat" by David Gowdey, the main characters retains something greater than natural blessings. Regardless of being retired, Aurel Joliat persists living his life playing hockey whereas the groundskeeper stuck to his duties for an indefinite amount of time. Two men, one from the farms and the other from the world of fame, get through their respective professions with passion and commitment.
Aurel Joliat was a legendary hockey player who retired after the death of his former teammate. Although Joliat never lost affection for hockey, everyday he would skate around memorizing his golden days. Unlike others, age isn't a factor for this "Eighty-years-old man with a hockey stick"; nothing can defy his passion for his sport. Despite tumbling twice during a tribute match in front of millions of audiences; he was still able to turn the laughter into triumph. The old man was determined to succeed and did not lose hope. He then finally held himself together, almost tumbled, but recovered and scored his goal. Joliat's commitment truly paid off as he stands in the spot where his team once held the Stanley Cup over decades ago.
Unlike Joliat, the Groundskeeper is described to have a rather lonely job, however, that does not stop him from pledging to his profession every day. "He likes to be there at dawn", the poem starts off by describing the experienced worker's eagerness to start his day. Time's nonexistent when he's on the meadow, as his passion is greater than the dullness of his job. Furthermore, the lines "With a skill perfected over time/…/With the precision of a surgeon…" show the great dedication and gentleness the man puts into his work. The Groundskeeper is a great example of true happiness which is created through commitment and passion as oppose to money and fame.
Joliat and the Groundskeeper may have live different lives, however, their joy both flourish from their passion which creates commitment for what they do respectively. The fame Joliat received at wasn't the satisfying factor; he truly became fulfilled when "he swept down the ice past [the narrarator] going full tilt, the way he had always desired". Likewise with the groundskeeper, the man does not need recognition or wealth, he is content doing what he loves.
Passion and commitment thrives happiness and that is beyond doubt. The stories showcased great examples of such cases. Aurel Joliat, an aged fervent hockey player who still triumphs the rink 40 years after retirement shows spot on loyalty for his sport and the Groundkeeper, a man who did his profession for an indefinite about of time illustrated that bliss comes from passion and not fame.
Related Topics