Contrast Amongst Behavior Styles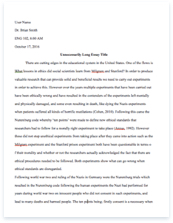 The whole doc is available only for registered users
A limited time offer! Get a custom sample essay written according to your requirements urgent 3h delivery guaranteed
Order Now
     The Interactive, Cautious and Steadiness behavior styles possess significant differences in characteristics which are distinct when looking at observable behavior patterns. The Interactive Style's movements are swift and spontaneous, while the Steadiness and Cautious Styles move much slower with subtle differences between the two.  The Cautious Style's pace of behavior is identical in speed with the Steadiness Style; however the Cautions style is very systematic or methodical.  The Steadiness Style displays a more relaxed behavior pattern than the others.
     Between the three behavior styles in question there lies a variety of other differences during any type of activity exchanged with others.  For instance, the Interactive Style thrives on sincere recognition, as opposed to the Cautious Style of behavior who will connect smoothly when one takes his or her time-disciplined schedule into consideration.  In complete contrast with the previous two styles the Steadiness Style thrives on any type of relationship-oriented approach.  He or she is extremely people-oriented and requires that personal interaction with others during any type of exchange.
       In the professional environment, leadership must take each distinct behavior style into consideration when any amount of information is exchanged.  The Cautious Style of behavior prefers to know the details; therefore, being prepared to answer questions is imperative. These intricate details are necessary if leadership intends to create an environment where the Cautious Style can thrive in a positive fashion. Leadership's approach to the Steadiness style should take a completely different form than others; more or less take on the appearance of warm and fuzzy.  The Steadiness individual is very relationship oriented, professional but friendly and is notorious for shying away from any type of threatening situation. To approach the Interactive Style, leadership must communicate in a fashion that illustrates information as it relates to the individual's goals and interests.
Related Topics