Continue Growth for Zara and Inditex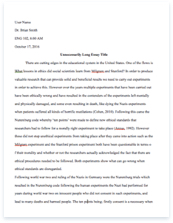 The whole doc is available only for registered users
A limited time offer! Get a custom sample essay written according to your requirements urgent 3h delivery guaranteed
Order Now
Inditex ensure "fast fashion" is truly fast is logistics. Inditex makes two-thirds of its goods in Spain and nearby countries such as Portugal, Morocco and Turkey. The higher labor costs are offset by the flexibility of having production close to its warehouses and distribution centers, which are all in Spain. This saves on transportation with faster delivery times. The CEO Pablo Isla also installed a system that monitors sales and ordering merchandise. Stores often restock as often as twice a week. Store managers also use new hand-held computers that show how garments rank by sales, so clerks can re-order bestsellers in less than an hour. This process previously took about three hours. These orders arrive, together with new pieces, two days later. The company has added new shipping routes to ensure managers get their merchandise quickly. New fashions arrive at the stores a lot quicker than their competitors.
The company is also expanding quickly. Mr. Isla is attempting one of the fastest global expansions the fashion world has ever seen, opening hundreds of new stores and entering new markets. The important attributes to the customer is that Inditex is proving the latest fashion as soon as it comes out. Costumers want to get the latest trends first and do not want last season's clothing. It is also important to the costumer that the retailer knows their taste and they have what they are looking for. Since the company is able to deliver the merchandise very quickly and customers accepts the latest trends, therefore the store means to always be cutting edge. Important attributes of a "fast fashion' to the manager are similar. The company ensures that all shipments are small and sell with a few weeks. This means the new merchandise needs to be order on a regular basis.
Since the company is always coming up with new designs and trends and the company can ship new merchandise from factories to the store quickly, the manager needs to ensure inventory is up to date. The Internet is becoming a more and more relevant channel, so it would be logical to continue expanding online. Internet sales are very important, and it's a way of accessing all those clients that are interested in Zara. However, Inditex is a bit of a latecomer to the Internet. Not all merchandise is best advertised online. The company's core marketing was based around its in-store merchandise that is always up to date. The company may want to focus on its core competencies. There are many reasons why a retailer would introduce their online store country-by-country. Launching country-by-country would allow the company to get a grip on the new business endeavor. Answering question like where will the merchandise be shipping from, what will the online strategy be in terms of fashion, what is the cheapest way to produce, and figuring out other logistics.
There are many opportunities for the continued growth during the next five years for Inditex. Company expansion into the online world. The Internet is becoming a big part of today's marketing. Embracing the Internet will allow the company's clientele to grow. U.S. rival Gap Inc. generated about 8 percent of its Gapbranded sales in the U.S. on the Web. Also it will allow them to keep up with the competition. Expanding to the Americas, is an opportunity to push the focus on smaller cities. Inditex entered the United States early, in 1994, but has expanded rather slowly, focusing store openings in large cities like New York, Miami and Los Angeles. Another opportunity is expanding their distribution network. The distribution centers are all in Spain and expansion is need to keep up with the retail expansion. They have higher labor costs.
There is an opportunity to find a cheaper way of producing their merchandise. It would be a smart decision to move the manufacturing plants to a place where it is cheaper. Finally there is an opportunity to find other markets. It is ideal for the company to be aware of potential markets. In the last 12 months Inditex added 560 stores, including entering new markets in Croatia, Colombia, Guatemala, and Oman, to reach 3,691 stores in 68 countries. But there is still many countries with major growth potential. The advantage in investing in the American market are financial promising and there is more prospective clients in the U.S. than in any other market. America is a huge market for fashion companies.
Since they are already know in major cities, the company should focus on setting up in smaller populations. A disadvantage Inditex would have will be the competition and logistics. The market is saturated with well established companies. The manufacturing plant is in Western Europe, so shipping will be costly. This will make their product's price increase, which will untimely hinder the company's ability to compete with local retailers.
Related Topics