Consumer Law in Australia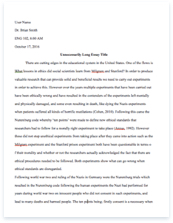 The whole doc is available only for registered users
A limited time offer! Get a custom sample essay written according to your requirements urgent 3h delivery guaranteed
Order Now
A consumer is someone who purchases or uses goods or services. Overtime there has been a need for greater consumer protection due to various methods of which manufactures/suppliers can use to exploit the vulnerability of consumers. These methods include: undue influences, unconscionable conduct, misleading and deceptive behaviour, which are evident in various contemporary issues, such as credit and marketing innovations. As a result of increasing consumer awareness due to various acts, cases, media reports, the concept of justice has been reformed to achieve greater consumer redress.
Credit is the purchase of good and services in advance of future payments such as the use of credit cards and loans. Our society is becoming more 'cashless', with credit providers making loans more accessible than ever before. The growing risk of exploitation by unscrupulous lenders is inevitable as the number of purchases via credit is becoming a more popular means of purchasing goods and services.
Most of the responses to issues involving the use of credit are legal responses as most aspects of credit transactions are regulated by the consumer credit code. Credit issues that affect consumers include, unfair contract terms. This is where a contract is unfair as a result of a party's unconscionable conduct. Unconscionable conduct is one party's exploitation of the vulnerability of another party to a contract. The victim may have been impaired by some external fact or he or she may have been deceived or threatened by the stronger party. This is apparent in the case of Blomley v Ryan (1956) where an elderly, uneducated man suffering from poor health entered into a contract to sell his property. He then soon discovered that he had been persuaded to sell at a greatly reduced price. He took the matter to the High Court of Australia that decided that where a party has taken advantage of the condition of another to secure an unfair contract the contract cannot be enforced.
It is then correct to assert that the law is highly effective in achieving justice for consumers in today's society to a certain extent. This is due to the fact that the law is constantly being modified to protect consumers entering into credit agreements and in turn not all consumers are fully protected or are aware of the legal system that is available to them. For this reason, credit providers are now required to inform consumers of their rights and obligations in any credit arrangement, and to truthfully disclose all relevant information about the credit arrangement in a written contract.
To reiterate, the new reformed legislation of the Trade Practices Amendment Act 2009 (cth) provides a greater standardisation by establishing a single uniform national law for the regulation of consumer credit, while also providing both enhanced protection for consumers and stability for the consumer credit sector. Most types of consumer credit transactions are well protected under the consumer Credit Act 1995 (NSW).
Furthermore, it is true to justify that through the constant changes of laws in the legal system, justice for consumers is increasing and becoming highly affective to a certain extent as new legislations are put into action to protect consumers.
Marketing innovations is a process by which a business creates a consumer interest in its products. Overtime, the marketing process has become increasingly more sophisticated, especially with the advent of e-commerce. Therefore recent innovations in global marketing technologies are of particular interest to law makers. Several marketing innovations have increased significantly in recent years one of these is telemarketing. Direct commerce has increased enormously in Australia over the last ten years, particularly via phone calls, which is called telemarketing. People who don't wish to receive telemarketing calls can contact the Do Not Call register and can list their private or domestic fixed line. Under the Do Not Call Register Act 2006 (cth), it is an offence for a telemarketer to call a number listed on the register. Any business that calls a number on the register can face penalties under the act if it cannot justify the call. Penalties can be imposed upon businesses, who fail to comply with the register, as can be seen in the media article from The Age newspaper called, "24×7 Direct penalised for ringing numbers on the Do Not Call Register" (2009).
This is where the Australian Communications and Media Authority (ACMA), investigated complaints made about the Melbourne company 24×7 Direct Pty Ltd and found that it had made a number of telemarketing calls to numbers on the Do Not Call register and therefore, had failed to comply with the Do Not Call Register Act 2006 (cth). The company also fined $8000, the chairman of ACMA said that the penalties showed that the ACMA can and will act if they receive complaints. Governments have a vital role to play in developing appropriate legislation responses that will facilitate a fair market place. Deceptive advertising and marketing practices are addressed in both the Trade Practices Act 1974 (cth) and the Fair Trading Act 1987 (NSW). The Trade Practices Act strictly prohibits illegal practices, which include, deliberate misleading or deception of consumers, making false or misleading representations when marketing/advertising goods or services, etc. In the case ACCC v Target Australia Pty Ltd (2001) misleading and deceptive conduct is presented, when in 2000 Target advertised in newspapers and on TV a 25% discount on clothing for a limited time only.
A written disclaimer at the end of the TV ad appeared for about 1.5 seconds, excluding certain items such as socks, ties and underwear. The Australian Competition and Consumer Commission (ACCC) successfully took actions against target for misleading and deceptive conduct. The federal court ordered among other things, that Target publish correct ads in newspapers and prime time TV, and apologise to all consumers who were misled by the ads. Hence it's correct to state that the law through government organisations (ACCC and ACMA), and also tribunals and courts, is fairly effective in achieving justice for both individual and society. This is because, government organisations such as ACMA, are willing to take legal action against business that failing to comply with the laws regulating direct commerce. On the other hand, the effectiveness of laws which protect consumers against unfair or unwanted practices by direct marketeers relies on consumers being aware of the protection the law offers and upon their willingness to make complaints.
In conclusion, the changing nature of society and their ever changing values and attitudes has required some legislative changes. The effectiveness of these changes through improved accessibility and equality under the law is improving, although a long way from perfect.
Related Topics