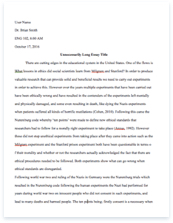 The whole doc is available only for registered users
A limited time offer! Get a custom sample essay written according to your requirements urgent 3h delivery guaranteed
Order Now
The gradual development under the scopes offered by globalisation and liberal economy has increased the number of consumer related issues. Consumer protection has earned an important place in the political, economic and social agendas of many nations.India is potentially the largest upcoming market with consumer habits encouraging for the manufacturer.But a liberal economy brings with it its share of worries for the unaware consumer.Manufacturers are not often concerned about the quality of goods and services and their impact on the health of people and the environment. Instead of the consumer guiding the producer about what should be produced, it is the producer who decides what the consumer should want.Advertising doubles the problem making the people gullible and luring them to buy products without complete information.It becomes imperative that we teach our consumers to be aware as liberal economy is fastly replacing old models.
Typical consumer complaints involve defective goods,unclear terms and conditions,unfair prices and undisclosed health or environment dangers.In case of edible products,not all the ingredients are known and some of them might be harmful.Manufacturers seldom follow the safety regulations in the products like electrical appliances,cement,LPG cylinders etc which may result in fatal accidents.Adulteration in milk,edible oil and other such mass consumed product leads to big scale consumer panic.Severe environment hazards may be unleashed by certain products leading to chemical imbalance in soil and water.
The battle for consumer protection has to be fought by many agencies.The Government has to play an important role,by enacting suitable laws and enforcing them effectively. India has been observing 15th March since 1989 as the National Consumers' Day.India has been internationally praised as the only country in the world which has exclusive courts for consumer redressal.But over the years,its failure on various fronts shows that it is required to be made more swift and hassle-free as no consumer has much of time or inclination for it.Parties found guilty must be black-listed and acted against in public interest. Govt. should use the platforms of mass communications to transmit features of consumer awareness in english as well as regional languages. Formation of consumer groups should be encouraged and supported. Policy makers,traders and consumer representatives must be co-ordinated by government and they should work alongside for best ends.
Govt should have a machinery to check environmental and health viabilty of consumer products and they shouldn't be brought into market without proper certificates.Misleading advertisements must be dealt with strictly.Further,the government must enlighten the business community on its ethical and legal obligations to maintain quality of the products,services and to be transparent in dealing with consumer.Secondarily,the producers must tend to regulations and ensure proper labeling,sharing of information,health warnings,expiry dates etc. The methods of production must be in scrutiny and complacency shouldn't set in as to the monitoring of quality. Thirdly,consumers themselves have the social responsibility of exposing the manufacturer or the service provider for resorting to illegal trade practices. Consumers need to realize their role and importance. The consumer movements can be winner movements only with our active involvement by knowing our rights and enforcing them. It requires a voluntary effort involving the participation of one and all. If the consumers remain passive, they will continue to be exploited. It is necessary that consumers take action with solidarity to get a fair deal and timely redressal.
Conclusively,it can be said that current scenario leaves a lot to be desired and massive re-organization is called for before prodcuts start hitting our country's deep recesses in a big way.Without an effective strategy,the problem will worsen then multiple folds.But if appropriate measures are taken,an alert consumer base,mammoth in proportions and guarded by well executed laws,will develop.This is a gift for any nation that aspires to keep order while developing at break-neck pace.
Related Topics