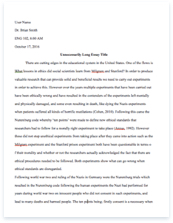 The whole doc is available only for registered users
A limited time offer! Get a custom sample essay written according to your requirements urgent 3h delivery guaranteed
Order Now
Consensual Relationship Agreements at the work place rules and regulations should be strictly enforced in the offices. Consensual Relationship Agreement refers to the romance relationships between employees at the work place. Great deals of individuals have opinions about consensual relationships agreements. My opinion is that the agreement should be signed by every employee and this procedure would be more effective for the organizational and employee. This study is conducted based on the hypothetical research and subordinate sources of data. (Her Campus, 2013)
Consensual Relationship Agreement Arguments:
Consensual Relationship Agreements policies and regulations are very important to have in a workplace. The case in chapter 4 analyzes how the office relationships occur and why they occur in the office. According to Vault 2010 Blog, many people are finding love in what they considered an unconventional location such as the place they work. Vault's 2010 Office Romance Survey stated 59% surveyed engaged in an office romance, 26% of those romances were with a subordinate, 18% of those romances were with a supervisor, 23% of males reported having more short-term flings with co-workers than females, 40% of workers reported avoiding a potential romance because it would be an "office romance". Vault Blog also noticed that office romance is not becoming more dominant evening with the economy in the declining shape he is in. Stephanie Losee and Helaine Olen, co-authors of the book, Office Mate: The Employee Handbook for Finding –and Managing – Romance on the Job, noted in a 2007 interview what they discovered in research…"about half of all Americans at some point in their career will date on the job, and one in five of them will end up in a long term relationship." Upon reflection, this statistic should not be surprising. A third or even more of our lives are spent in the places where we work.
Considering the environment of the location, the workplace may seem like a potential spot to find a life partner. However for years, romantic relationships between employees have been shunned or banned. Even though many focus on the positive possibilities of finding that special someone, the main reason why the subject has been not been a conversation is because of the potential negative results. (Leadership 2013) Consensual Relationships is a verbal or physical confirmation from either participating partying. The Consensual Relationship Agreements at a great deal of companies refers to it as higher management should not participate in romantic act with employee under his or her leadership. A great deal of companies make employees sign documents stating that they have read the consensual relationship agreement documents. Companies feel as if this procedure will make employee reluctant to conduct this behavior. Examine the previous statistics I do not feel this procedure is very effective because management a great deal of times are the individuals conducting this behavior. (Losee and Olen, 2007)
The Negative Side to Office Romance Office romance has always been the potential of a break-up; as a result, depending on how the relationship proceeded near its end, the two workers may be able to conduct themselves professionally. However, if the relationship detours differently the relationship can corrupt and cause a great deal of tension at the workplace. Another negative to office romance is other employees discovering about the relationship and rumors spreading throughout the office. Another negative to office romance is the two dating co-workers can become a distraction from work.
Counter Argument – Consensual Relationship Agreement:
Consensual Relationship Agreements develops into dating or even marring. The Vault Blog Survey conducted in 2010 found that about 59% of employees were found to be involved in the romance relationship with other employees at work place.
Counter Argument -Employees' Dating:
Office romance relationships are common; as a result, employers have various motives to be concern with the dating of employees at work place. For this reason, employees are fearful of the lawsuits against sexual harassments which may be filed by employees. Also, the law prohibits sexual harassments which may discourage other employees. As a result, participants who are involved in consensual relationships never prove sexual harassment. To avoid breaking this law, employees consider office romance consensual. (Losee and Olen)
Ethical Principles:
Consensual Relationship Agreement includes mainly the employer's policies. An organization employers policies states the employees must know if they violate the policies on Consensual Relationship Agreement. Employees also can discuss amongst themselves and management how they who develop the policies on this issue. This discussion allows everyone to voice his or her opinion and can establish a foundation were all employees are comfortable with the policy. Establishing policies in this format will assist employers and the managers in avoiding the laws suits and employee issues in the future. Other Options to Address the Workplace Romance:
In Miller v. California Department of Corrections, a 2005 decision, the California Supreme Court held that widespread sexual favoritism in the workplace may create an actionable hostile environment in violation of the FEHA. In this case, the plaintiffs assumed that other female employees received better treatment because of their consensual sexual agreement with a supervisor. The plaintiffs stated "they were forced to work in a hostile work environment where women got ahead and were promoted if they performed sexual favors for employees of [CDC]." As a result, sexual inclination is severe and creates a tense working environment. Some employers may consider prohibiting all workplace romances to reduce this conduct in the work place.
However, California law complicates this approach. According to the California Constitution, it guarantees employees a right to privacy. Additionally, California Labor Code section 96 "indirectly protects employees' lawful off-premises conduct." Currently, the California courts have not interpreted the section 96 in these circumstances. According to the California Constitution, employers who prohibit dating among their staff risk claims for invasion of privacy and/or wrongful termination in violation of public policy. Also, if two employees involved in a relationship do not behave inappropriately at work, it will be difficult for an employer to prohibit them from fraternizing outside of the workplace. (Love Contract, 2013)
Recommendations:
The Vault Blog gave a great deal of statistics and recommendations. Employers also established numerous rules and regulations for sexual harassment and/or sexual harassment. Guidelines. Below are several recommendations for the workplace to help dimension Consensual Relationship Agreement. 1. Employees of any attraction should not mingle outside of work. 2. Employees should conduct themselves in a professional manner all the time when they are at work. In the case they have been involved in affections and love with other employees, should avoid displaying and showing their affections and loving publically. 3. Employers should discuss openly about the policies and have employees discuss how they feel the policies should be. 4. Employees should avoid engaging with managers for promotions or to keep his or her job. 5. Employers should make people write papers on sexual harassment and office romance. I feel this technique will help people to really understand the policy of this issue.
References:
Losee, S., & Olen, H. (2007). Office mate: The employee handbook for finding–and managing–romance on the job. Avon, Mass: Adams Media. "The Pros & Cons of Work Relationships." Her Campus.Web. 27 Jan. 2013. <http://hercampus.com/love/dating-hooking/pros-cons-work-relationships>. 13, February. "`Love Contract'? It's Office Policy." Los Angeles Times. Los Angeles Times, 13 Feb. 2007. Web. 27 Jan. 2013. "Leadership and Organizational Behavior." Leadership and Organizational Behavior. Web. 27 Jan. 2013. <http://www.nwlink.com/~donclark/leader/leadob.html>.
Related Topics