The concept of corporate turnaround strategy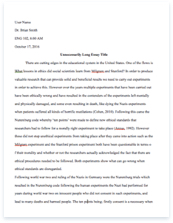 The whole doc is available only for registered users
Pages: 2
Word count: 431
Category: Strategy
A limited time offer! Get a custom sample essay written according to your requirements urgent 3h delivery guaranteed
Order Now
Five stages of the corporate turnaround process can be identified as: decline and crisis; triggers for change; recovery strategy formulation; retrenchment and stabilisation; and return to growth. I am going to attempt to critically evaluate each condition that is considered critical for a successful turnaround to be completed.
Decline and crisis – It is critical that the company accepts that it is in trouble. "The ability to recognise and admit the severity of a firms decline is a crucial step for implementing intervention strategies" – Gopinath 1991
Admitting there is a problem is the first step and usually the hardest, once this has been addressed, we can attempt to recognise the failure stage or stages of decline.
Triggers for change – According to Castrogiovani 5 stages of decline, CEOs should not be changed during blinded and inactive stages but changed during stages of faulty action, crisis and dissolution.
Recovery strategy formulation – Can be dependant on the context of the business. Need to address the cause both internal and external. Note the severity of the situation (declining sales or margins and cash flow). Slater developed a corporate recovery framework based on a scale of 9 points rating a company from recovery to non recovery
Retrenchment and stabilisation – means the reduction of expenditures in order to become financially stable. It is a tactical concept similar to downsizing. This strategy is often used by corporations under pressure to raise profits, or who are failing in certain sectors and wish to concentrate in higher-gain areas
Return to growth – Once all the problems have been tackled and the company is stabilized then it would be reasonable to expect to recoup some of the market share that they have lost. Hopefully the company will learn from its mistakes and will change according to the times instead of stagnating and finding itself in such a position that a turnaround is necessary.
My overall conclusion is that turnarounds strategies can be specific to the nature of that company. The choice of turnaround strategy will be strongly influenced by the factors that caused the corporate decline in the first place (Bibeault, 1982; Slatter, 1984; Grinyer et al., 1988). Attempts to develop prescriptive models for all turnaround situations are not likely to be successful. Conditions for a successful turnaround will be based upon an experienced management team, a recovery strategy, suitable financial resources and the willingness of stakeholders to accept change. The external environment and organisational structure should also be taken into account. Although even with all the necessary research that has been done to assist companies in turnarounds, the majority still fail than succeed.
Related Topics