Competitive Advantage (Wal-Mart)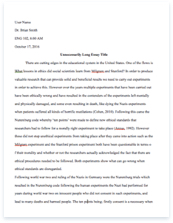 The whole doc is available only for registered users
A limited time offer! Get a custom sample essay written according to your requirements urgent 3h delivery guaranteed
Order Now
For most companies, identifying what a learning organization should be and actually becoming one is tricky at best, impossible at worst. One way that manager's and companies can promote the concept of being a learning organization is to assess whether the company is in need of a short-term fix or whether it is more focused on long-term results. Organizational learning is a long-term activity that will build competitive advantage over time and requires sustained management attention, commitment, and effort. Learning organizations maximize their competitive positions during strong economic times and they prudently train their employees and prepare for change even in turbulent times. As a result, learning organizations and learning managers are usually envied by their competitors who are still struggling to stay competitive, but are not willing to do what it takes to improve overall company and employee performance.
Walk into your local Wal-Mart around 8 a.m. and you might hear something a little strange. "Give me a W, give me an A. . ." What is that you wonder? That's the Wal-Mart cheer; yes Wal-Mart has a cheer. Sam Walton, Wal-Mart's founder, was visiting a tennis ball factory in Korea and he saw the workers do a company cheer and exercises together every morning. He brought this idea back home to the Wal-Mart associates who continue to practice it today. These rites and rituals practiced by Wal-Mart employees is only one example of many elements of organizational culture that Sam Walton worked to instill in the associates that work for his company. Corporate culture is the system of shared actions, values, and beliefs that develops within an organization and guides the behavior of its members. It is also the formal and informal behaviors that a company and its employees adopt as their way of doing business. Many of Sam Walton's beliefs model these definitions of corporate culture, which is the part of the culture that appeals to me (Berg, 2001).
Sam's philosophy that associates treat customers the way management treats associates is an example of the second aspect of corporate culture, internal integration. Internal integration deals with employees feeling a sense of collective identity within the company. Sam went to great lengths to make sure that his associates were happy and that any ideas and concerns associates had could be taken to management and Wal-Mart still follows this philosophy today (Berg, 2001).
Not only is a strong corporate culture good for business by increasing customer satisfaction, it also can help to decrease turnover and save on human resources expenditures. Internal integration should start the minute a new employee enters a company. Training of new employees should include some way of helping them to understand the company's culture. The new hire training program currently in use at Wal-Mart stores includes videos and other information about the founding of the company as well as other general and specific information about the company's culture as well as expectations related to this culture. This is important because a company's culture is not always easily apparent to newcomers and this is what keeps Wal-mart's culture strong (Berg, 2001).
The first primary characteristic, which Wal-mart embodies, is innovation and risk taking. Wal-Mart has many policies in place to ensure that employee ideas and concerns can be openly expressed to management. Sam felt it was important that associates feel like they can go to management at any time to express any problems or ideas they may have. Another important characteristic of the Wal-Mart's culture is the use of team orientation. Wal-Mart uses different types of teams to accomplish different purposes, from natural work teams made up of associates who work together in the same area and usually share the same manager and work goals to problem solving teams put together to solve a specific problem that disband immediately after the problem is solved. People orientation is created by managers who can use management philosophy as way to do this. Management philosophy is a philosophy that links key goal related issues with key collaboration issues to come up with general ways by which the firm will manage its affairs. Sam created the Store within a Store policy as a way to push responsibility downward to associates at store level. This policy was created to help give associates a feeling of empowerment, allow them to feel like more than just another employee (Berg, 2001).
Wal-mart has a customer-responsive culture. One of the first things involved in the culture of a company is how the company adapts to external factors, how it will reach its goals and deal with outsiders. Corporate culture filters through to customers and vendors, an unhappy employee will project their feelings onto customers and coworkers in the company. Sam believed that the way management treated associates was the way associates would then treat customers (Berg, 2001).
Wal-Mart's success is due to their excellent organizational structure and management. They were the first retailer to make good use of barcodes. Using Telzon guns, they can keep track of sales and other data. At midnight every night, an automatic order is placed in a Wal Mart warehouse, where the order is immediately shipped to the store. According to the documentary, Wal Mart is a world leader in logistics. Wal Mart's relationship with it's manufacturers is revolutionary. Wal Mart uses a pull system, which is when the retailer tells the manufacturer what to produce based on what products are selling (Chris, 2005).
Al Zack, who until his retirement in 2004 was the United Food and Commercial Workers' vice president for strategic programs, observes that appealing to the poor was "Sam Walton's real genius. He figured out how to make money off of poverty. He located his first stores in poor rural areas and discovered a real market. The only problem with the business model is that it really needs to create more poverty to grow." That problem is cleverly solved by creating more bad jobs worldwide. In a chilling reversal of Henry Ford's strategy, which was to pay his workers amply so they could buy Ford cars, Wal-Mart's stingy compensation policies–workers make, on average, just over $8 an hour, and if they want health insurance, they must pay more than a third of the premium, contribute to an economy in which, increasingly, workers can only afford to shop at Wal-Mart (Featherstone, 2004).
To make this model work, Wal-Mart must keep labor costs down. It does this by making corporate crime an integral part of its powerful and political business strategy. Wal-Mart routinely violates laws protecting workers' organizing rights such as workers being fired for union activities. Wal-mart is a repeat offender on overtime laws; in more than thirty states, workers have brought wage-and-hour class-action suits against the retailer. In some cases, workers say, managers encouraged them to clock out and keep working; in others, managers locked the doors and would not let employees go home at the end of their shifts.
And it's often women who suffer most from Wal-Mart's labor practices. Dukes v. Wal-Mart, which is the largest civil rights class-action suit in history, charges the company with systematically discriminating against women in pay and promotions. The situation won't change until a movement comes together and builds the kind of social and political power for workers and citizens that can balance that of Wal-Mart. This is not impossible, In Germany; unions are powerful enough to force Wal-Mart to play by their rules. American citizens will have to ask themselves what kind of world they want to live in. (Featherstone, 2004).
The company's escalating workforce-management problems have left Wal-Mart CEO Lee Scott and his executive team with monumental concerns. Scott has publicly vowed to fix things. But the issues go to the heart of the Wal-Mart culture, and any corrections, such as initiating more centralized control over pay and promotion policies, are likely to shock the system, experts say. That's because the company's worst problems relate so closely to its greatest successes: dramatic growth, tightly controlled labor costs and a strong corporate culture that reflects the firm's legendary roots in Bentonville, Arkansas. Critics trace Wal-Mart's workforce practices and call their human resources lite dating back to the days when its founder, the late Sam Walton, fought minimum-wage laws and acknowledged that the company's male dominated retail culture and transfer policy discriminated against women (Shuit, 2004).
Turnover at Wal-Mart is staggering. It has hovered at about 50 percent for several years, which experts say is high even in a retail industry known for its employee churn. Among full time hourly employees, turnover jumped from between 30 percent and 45 percent in 1995 to nearly 56 percent in early 2000. Coleman Peterson, executive vice president of Wal-Mart's people division, said in a deposition taken for the sex-bias lawsuit that turnover was "spiraling in the wrong direction." What that means is that every year in the United States, 600,000 to 700,000 Wal-Mart associates walk out the door and must be replaced by fresh faces willing to work for starting hourly wages as low as $7 to $8. An analysis by Staffing.org shows that the retail industry spends $2,379 for each new hire. At that price, the tab for hiring 600,000 workers would be $1.4 billion (Shuit, 2004).
Current and former Wal-Mart workers paint a picture of a company growing so fast that relatively little attention was paid to costly but necessary human resources practices. In the sex-bias case, lawyers are focusing on the company's failure to post notices about job openings for entry-level management trainees until last year. Such problems might have been averted by hiring college-educated human resources managers with more professional training.
Former Wal-Mart store human resources manager David Pope, now a human resources specialist for the Texas Association of Counties, says that when he left Wal-Mart in 2000, there were relatively few professionals with degrees or credentials from the Society for Human Resource Management. Pope says that the company had an in-house people manager certification program, but it was limited and not at all like the exhaustive testing he underwent for his SHRM certification. Human resources managers often "were people who came in off the street and were hired," he says. "Maybe they had people skills, or experience with people, but they weren't familiar with human resources, employment law or human resources theory" (Shuit, 2004).
Much more is at stake in the lawsuits than financial settlements. When Coca-Cola Co. lost a $192.5 million race-discrimination suit, the soft drink company was required to prepare diversity reports for its board of directors; create a seven-member task force of labor and civil rights officials, attorneys, academics and others; staff a 24-hour complaint hotline and make other improvements. Such a settlement would be so punishing that Wal-Mart might decide it is too risky to vest that much power over people management to local managers. The company argues that rogue managers in local stores who were acting in defiance of company policies created many of the problems often cited in the lawsuits (Shuit, 2004).
"Clearly, what Wal-Mart has bet on is that the benefits of this decentralization will outweigh the costs of having centralized decision-making, which is often not the most efficient way to do things," Cornell's Wright says. "What may come as a result of all this is a way of trying to balance the risk by having more centralized decision-making" (Shuit, 2004).
Failure to place a strong emphasis on human resources and people programs is at the heart of Wal-Mart's legal problems, Seller's Washington, D.C., law firm says. "This is a company where the operations section makes a lot of money. The human resources group is seen as a cost generator, not a revenue generator–a necessary but unfortunate expense" (Shuit, 2004).
Indications are that the company already is in the process of beefing up its human resources programs. "I don't think Wal-Mart really realizes how important human resources are to them," Former Wal-Mart store human resources manager David Pope says. "They are learning, though. They are having to learn the hard way" (Shuit, 2004).
Stories and columns demonizing Wal-Mart for being anti-global, anti-employee and anti-community became ubiquitous in 2004. Or, at least it would seem so. Thus, it must have seemed surprising to many journalists and public relation leaders when Wal-Mart ranked as one of the companies with the best reputations during the first and second quarters of 2004 in the Delahaye Index, which tracks the overall media reputation of the 100 largest U.S. corporations. While it's futile to deny that Wal-Mart feels pain from the negative coverage, it's easy to misunderstand how the ratio of negative and positive news coverage can impact the overall image of a high-profile company like Wal-Mart (Merlin, 2004).
Don't dismiss the gravity of the recent stories about Wal-Mart just because they were a small percentage of news. Negative, high-profile stories in The New York Times, Business Week and other premiere publications prompted Wal-Mart to run a series of television advertisements, to communicate its employee-friendly attributes earlier this year. Wal-Mart feels the sting of those negative stories in its new store development and labor contracts, where well-organized community and labor leaders are mobilizing to prevent the company from entering the nation's urban cities that also happen to have large media markets (Merlin, 2004).
Wal-Mart is an organization that shows a strong culture. Associates as well as outsiders can observe many elements of the culture within Wal-Mart. Every aspect of the culture Sam Walton worked so hard to instill in the associates of his company have helped over the years to make Wal-Mart as successful as it is and keep it going for as long as it has. It's easy to forget that national journalists and public relation leaders often live cosmopolitan lifestyles in or near big cities, the reverse demographic of a typical Wal-Mart shopper. We listen and read about labor, environmental and anti-globalization forces vilifying Wal-Mart. We then read negative articles about the company and declare it a public relations crisis without thinking about the proportional impact on a company's bottom line. Surely, Wal-Mart's communications department has its work cut out as it tries to mitigate negative news and set a new course demonstrating changes it has made to counter company critics. But let's remember the proportionality of this crisis compared with other corporate news in the past few years. While some groups have tried to boycott Wal-Mart, none have mustered any noteworthy support. For most American shoppers and investors the love of Wal-Mart's low prices and high profits transcends all else.
References
Ard, Breg. (2001, July 2). Wal-mart and Organizational Culture. Retrieved on July 31, 2005. From http://academic.emporia.edu/smithwil/001smmg443/eja/ardmg443ej.htm
Chris. (2005, May 1). Organizational Comm Blog, GNU Linux & Wal-Mart. Retrieved on August 4, 2005. From http://www.weedcollege.blogspot.com/
Featherstone, L. (2004, December 19). Down and Out in Discount America, Progressive Politics, The Nation. January 3, 2005 issue. From http://w-3productions.com/weblog/archives/2004/12/down_and_out_in.html
Merlin, M. (2004). Case Study: Wal-Mart Misunderstood, A Closer Analysis
Reveals the Impact of Negative Publicity Isn't Necessarily What Outsiders Think It Is, The Gauge. Retrieved on August 6, 2005. From http://www.thegauge.com/Vol17No4/v17n4walmart.htm
Shuit, D. P. (2004, February). Workforce Management, People Problems on Every Aisle. pp. 27-34. Retrieved on August 4, 2005. From http://www.workforce.com/section/09/feature/23/62/39/
Related Topics