Comparing and Contrasting Grand Theorists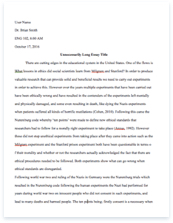 The whole doc is available only for registered users
A limited time offer! Get a custom sample essay written according to your requirements urgent 3h delivery guaranteed
Order Now
There are several definitions of nursing theory today. Meleis (2012) defines nursing theory as a conceptualization of some aspect of nursing reality communicated for the purpose of describing phenomena, explaining relationships between phenomena, predicting consequences or prescribing nursing care. Nursing theories have been used and still used today as theoretical framework to guide in nursing clinical decision making and better practice. There are three categories of nursing theories, which include grand theories, middle-range theories and situation-specific theories. Grand theories are broader in scope and more abstract. It includes the mission of nursing and goal of nursing care. Meleis (2012) states grand theories are constructed from a synthesis of experiences, observations, insights and research findings. Middle-range theories are less abstract with a limited scope. It is also easily used in clinical practice and addresses specific concepts or phenomena. These concepts are easily used in a wide variety of nursing care situations and nursing fields. Empirical testing and knowledge is used. Lastly, situation-specific theories have a more limited scope than middle-range theories.
It focuses on specific phenomena reflecting clinical practice. It is also specific to a specific population and field of practice. Grand theories are then further divided into four groups; needs, interaction, outcome and caring. Need theorist focus in helping individuals fulfill their physical and mental needs, interaction theorist focus around nurse-patient relationship during time of illness, outcome theorist is based on balance and stability, energy, caring theorist focus on the humanistic universe health process, including mind and spirit. With that said, the table below shows a comparison and contrast of four different grand theorists from the aforementioned school of thought, reflecting their education, philosophy, goals and nursing definitions. Comparing and Contrasting Grand Theories
Categories| Henderson, V( Need )| Imogen, K( Interaction )| Levine, M.( Outcome )| Watson, J( Caring )| Education Background| -Nursing Diploma at Army school of Nursing Water Reed Hospital.-BSN, MSN Teachers College Columbian University.-Doctorates Catholic University of America, Pace University, Yale University, University of Rochester.| -Nursing Diploma from St. John Hospital school of Nursing in St. Louis , Mo-BSN, MSN form St. Louis University.- Doctorate in Education from Teachers College Columbian University| -Nursing Diploma from Cook County school of Nursing.-BSN from University Chicago.-MSN from Wayne State University.| -BSN, MSN and PHD from University of Colorado.| Philosophy of Nursing| Assisting individuals with 14 daily activities or needs to independent care| A system allowing nurse-patient interaction with the environment| To conserve energy and integrity| Moral commitment to protect and enhance human dignity.| Definition of Nursing|
The unique function of the nurse is to assist the individual, sick or well, in the performance of those activities contributing to health or its recovery (or to peaceful death) that he would perform unaided if he had the necessary strength, will or knowledge. And to do this in such a way as to help him gain independence as rapidly as possible.(Current Nursing website, 2012)| A process of action, reaction, and interaction whereby nurse and client share information about their perceptions of nursing situation and agree on goals.(Meleis,2012)| Patient advocacy, devotion to humanity and self-respect of patient, perception and support for personal and individualized needs, compassion, commitment, and protection. (Meleis, 2012)| A human science consisting of knowledge, thought, values, philosophy, commitment, and action with passion in human care transactions. (Meleis, 2012)| Goal/Purpose of Theory| To help individuals in completeness, wholeness and independence to perform daily activities.| Helping individuals maintain health in order to function in their role.| Conserve energy, integrity, restore well-being and independent activity.| To find meaning in our own existence and experience, including mental, spiritual growth.
As discussed above, Henderson, a need theorist focuses on assisting individuals with the 14 daily activities to become independent of assistance. Henderson emphasizes on complementing and supplementing knowledge, will and strength of patients to perform the daily activities.The nurse collaborates with the physician's therapeutic plan. He/she provides individualized care and utilizes nursing research as a  source of standards for rendering care to client (Group A- M.A in Nursing, 2009). Watson aims at enhancing human dignity by pushing them to find meaning of their existence, encouraging harmony with the environment and self. Imogen King encourages goal attainment. She claims, if there is nurse-patient interaction, goals are set with clear effective communication, then goals are attained. Levine on the other hand encourages advocacy, compassion, protection, providing support, therapeutic support and restoring well-beings and conserving energy of the patient back to optimal health.
Though there are differences in all theorist thought, they maintain same goal, getting the patient back to best of functional, optimal health. With that said, the theorist that is most congruent with my personal philosophy of nursing would be the need theorist. My rationale for this choice is that; working in acute setting, surgical floor, most of the patients coming from surgery or even going to surgery need some assistance with daily living activities. Using needs theorists like Henderson and Orem, serves as a guide to help those patients to meet their needs and return to caring for themselves. Henderson emphasizes on communication, which is really important in my clinical setting, especially for those patients going home after surgery, effectively communicating on discharge instructions would help restore and return them to an optimal level of functioning and reduce any readmissions.
References
Group A- M.A in Nursing. (2009, July 16). Henderson's philosophy of nursing [Blog post]. Retrieved from http://nursinghenderson2009.blogspot.com/ Meleis, A. (2012). Theoretical nursing development and progress (5th ed.). Philadelphia, PA: Lippincott Williams and Wilkins Virginia Henderson's needs theory (2012, February 4). Retrieved January 28, 2013, from Current Nursing Website: http://currentnursing.com/nursing_theory/Henderson.html
Related Topics