Compare Seaford's Method of Coastal Defence With The One at Colchester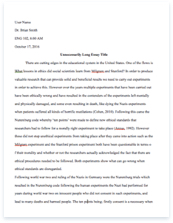 The whole doc is available only for registered users
Pages: 4
Word count: 990
Category: Beach
A limited time offer! Get a custom sample essay written according to your requirements urgent 3h delivery guaranteed
Order Now
Due to global warming, sea levels have risen by about 20 cm over the last 100 years. In UK, coastal areas are now more vulnerable to flooding and erosion. To defend the local settlements, various methods could be used:
Seaford (Beach Nourishment):
In Seaford, the beach is nourished with shingles to reduce the impact of waves. As known from Task 3, shingle has a high infiltration rate and has a heavy mass, waves coming inshore are less likely to be destructive and berms are created as a result. The Long Groyne is also built to trap shingle from being moved away by long shore drift.
Abbotts Hall Farm (Managed Retreat):
At Abbotts Hall Farm on the Salcott Channel, 4 holes are drilled on the old sea wall and 84 hectares of farmlands have been abandoned to the sea in October 2002. The land is expected is grow into saltmarshes, which can reduce the impact of a wave by up to 95%. Two counter walls are repaired on the east and west, preventing surges from neighbouring estuaries and thus protect the settlement behind.image01.jpgimage02.png
Comparison of the Pros and Cons
in Both Methods
Economically:
In Seaford, the beach is a valuable tourist resource, which attracts visitors to stay. More investors will come to Seaford with the place now/being protected from flooding. Shopkeepers would also be attracted to open stalls and booths on the side of the beach with benches along the side. House prices would predict to be risen as well due to their perfect sea views.
At Abbotts Farm, on the other hand, is not a tourist attraction. The salt marsh appeals only to eco-students, professors and is only a place for fishing. Furthermore, farmlands are lost due to the scheme, thus food supply is reduced. House prices decrease as the livelihood of individual people is threatened.
Financially:
The beach in Seaford needs to be replenished from time to time as shingles are moved by long shore drift. The pebbles have to be redistributed over the beach occasionally due to the effect of long shore drift. Even though this is cheaper than repairing the sea wall, an annual cost of ₤60,000 is needed to sustain the beach.
However, managed retreat at Abbotts Hall Farm is the cheapest way of beach management. The cost of the scheme is virtually nothing when comparing to beach replenishment. Although, the government have to buy the land that is going to be covered by water and pay for the seedling for the saltmarshes, it does not require annual repairing cost. This saves about ₤500,000 for the next 20 years.
Environmentally:
The beach in Seaford is, in a way, a disturbance to the surrounding environment. Every 4 months, a machine will push shingles from the long groyne back towards the Buckle Inn creating noise pollution. Ships also come in every so often to dump in new shingles, interrupting the marine life nearby.
Managed realignment at AHF in comparison, is a comparatively environmental friendly project; in which it allows the regeneration of 200 acres saltmarshes. As a result, marine lives are restored with shore crabs, jellyfish, shrimp, teal, duck and other birds moved in to this new environment. This method does not disturb the animal cycle, and it looks much better than hard concrete sea walls.
The Effectiveness of Both Plans
Seaford:
The beach nourishment costing ₤ 9m at Seaford is finished on 1987. In October, 1987, this new sea defence is tested by "Hurricane Ethelred", which is known as the worst storm for 200 years. Apart from several shingles which were moved out of place, there was no sign of flooding whatsoever. As suggested by My Tony Holmes of Southern Water Authority stated in "the beach was a 100% success story."
Abbotts Hall Farm:
Managed retreat at Abbotts Hall Farm is "a sustainable coastline which is better for wildlife and for people." claimed by John Hall, the director of Essex Wildlife Trust. Although the scheme has not yet been tested by severe storms, everything goes exceptionally well. After the sea wall is breached in October 2002, brand new saltmarshes have grown in spring 2003, thus creating a good environment for wildlife habitats. These saltmarshes are believed to be able to slow down wave surges and protect its neighbouring coast.
As both beach nourishment & managed retreat are "soft engineering", Could Seaford adopt the method of "Managed Retreat"?
Even though managed retreat is a much cheaper/more economic method, the technique does not seem to work in Seaford. Managed Realignment is a scheme that involves creating saltmarshes and houses to build behind a "set-back" line by sacrificing some land along the coast. to create saltmarshes and houses have to build behind a "set-back" line. As a town which locates along the coast. if "managed retreat" is applied, the land sacrificed will thus become a whole settlement and flooding would definitely be resulted in Seaford. Thousands pounds would be lost as a negative impact. Abbotts Hall Farm, however, is relatively a less important place, while the farmlands sacrificed would be helpful for saltmarshes to grow.
Evaluation
By Comparing both beach nourishment in Seaford and managed retreat in Colchester, even though both methods are soft engineering, they have different pros and cons in terms of financial and environmental considerations. To conclude, though both plans show positive results against storms and erosion and would be cheaper when comparing with hard protection. However, "managed retreat" should not be applied to Seaford as the town is relatively important.
Reference
Websites:
http://www.essexwt.org.uk/
http://www.wwf.org.uk/
http://www.natura.org/
http://www.bbc.co.uk/essex/
http://www.environment-agency.gov.uk/
http://www.guardian.co.uk/
& with help of Google Search Engine (http://www.google.co.uk/)
Geo Fact Sheets:
Coastal Management – Paul Bennett – Nov 2003
Coastal Erosion: Back to Nature – Nell Punnett – Sep 2000
Related Topics