Combining Nurse Leader with Advocacy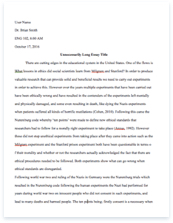 The whole doc is available only for registered users
A limited time offer! Get a custom sample essay written according to your requirements urgent 3h delivery guaranteed
Order Now
The Nurse Manager Inventory Tool is a tool used to evaluate the Nurse managers against 3 major domains of skill set required for them to be successful in their role. The three domains are 'Managing the Business', ' The Leader Within', and 'Leading the People' (AACN, 2008 ). The tool is used by the individual Nurse Manager and by their supervisor. Both will sit down and discuss the contradictory areas. This is a highly effective tool. This author used the Nurse manager skills inventory and rated in the 'Competent ' category (AACN, 2008 ). Overall score was above 75%. This author got an opportunity to evaluate the strengths and weaknesses based on the tools, and was interesting (AACN, 2008 ). From 'Managing the Business' skill section; human resource management, performance improvement, foundation thinking skills are the strong areas identified (AACN, 2008 ). Financial management, and technology are the areas where this author needs improvement (AACN, 2008 ).
Upon evaluation of the 'Leading the people' skill area; human resources leadership skill, relationship management and influencing behavior, diversity, shared decision making are all strengths of this writer (AACN, 2008 ). A self reflection of the 'creating the leader in you' area revealed, personal and professional accountability, career planning, personal journey disciplines and reflective practice reference behaviors/tenants are strengths of this author as well (AACN, 2008 ). In short this author is really strong in the 'Art of Leading people' and developing the ' Leader Within' aspects. This leader needs considerable improvement in the 'Managing Business' aspect, especially financial management and technology (AACN, 2008 ). Reflecting on the four aspects of ' Personal Journey Disciplines', this author finds to be in the 75%-100% score level. To enhance this author's leadership skills the author reads at least one page of a leading book on leadership every day. Author makes it a point to reflect upon the contents of these books on a daily basis and compare where the author stands.( Witges K, et al., 2014 )
The author make simple steps on a daily basis to make herself perfect on a particular aspect of leadership. Observing other leaders in action is another effective way of learning new leadership skills ( Witges K, et al., 2014) It is interesting learn how they solve a problem successfully and what alternative route they take compared to what the author thinks (Guido, 2010). This author makes it a point to attend professional associations, conferences and leadership meetings to get updated on the current trends and issues in the professional practice (Guido, 2010). This author also believe in hands on practice, as leadership is a personal skill which gets sharpened only if one uses it. This author is part of professional councils, which is also a way of professional development (Guido, 2010). In the aspect of 'Personal and Professional Accountability' self reflection revealed that this author is really good with the score of 95%-100%.
This author is highly accountable to herself and to the organization and to the profession she belongs to. This writer is always on time whether it is for work or for leisure and always meets the deadlines voluntarily before time in order to keep balance between work, family, social and spiritual life without difficulty (Guido, 2010). This author strongly believes in helping others in personal and professional life. This writer keeps the promises in all aspects of life and believes in leading by example (Guido, 2010). This author also practice what she preaches and as a true leader she helps to create new leaders. This author stands for the truth and integrity (Guido, 2010). Reflecting on 'Career Planning' aspect this author rates herself in the 75%-100% score level (AACN, 2008 ).
A true leader always is a true reader (Guido, 2010). Great leaders always are good at finding information and keeping themselves about the new things in their profession (Guido, 2010). This author considers that keeping oneself updated is very important to be a true leader. Towards this goal, this author is doing BSN program right now and will continue the Masters and DNP in the future (Guido, 2010). This author's goal is to become a NP and ultimately a DNP who mentors the NPs (Guido, 2010). Upon reflection of 'Reflective practice reference behaviors/tenets', the author believes that she belongs to the 75%-100% group. The author values truthfulness and can function very well in a given environment overcoming the adversities and using it in favor or herself (Guido, 2010).
The author respects diversity and appreciates the differences in the workforce as a strength, not as a weakness of the team (Guido, 2010). The author is non judgmental of others and believes that it is fair to come to a conclusion after hearing all the involved parties (Guido, 2010). The author is really good at fact finding and has immense quest for knowledge. The author creates learning opportunities for herself and others (Guido, 2010). The author is committed to increase the knowledge and keep herself updated in all aspects of the profession (Guido, 2010). How can this author advocate change in work place:
Based on the self evaluation, motivating self and others towards leadership are the identified strengths of this author. A change takes place only if there is a felt need in the workplace and people are willing to change ( Law, H. et al., 2013). This author through her personal strengths in leadership can identify the area that requires help. For example a weak communication process in the workplace because of lack of teamwork. Through another strength of this author, which is motivating others, this felt need can be verbalized and can be communicated to others in a positive way to bring forth changes ( Law, H. et al., 2013).
This author is planning to become an NP in the next five years and is the personal goal for leadership growth. To achieve this goal, this author is planning to pursue MSN and DNP in the near future. This author also plans to attend leadership seminars to sharpen the leadership skills. Also this writer is attending communication and public speaking course in the next 3 months to improve speaking and communication skills ( Law, H. et al., 2013). To improve written communication, the author has already involve in writing lessons ( Law, H. et al., 2013). This author already completed a basic course in understanding cultural diversity and personality traits. In the next 6 months this author is planning to take an advance course in this aspect( Law, H. et al., 2013).
References
Guido, G.W. (2010). Legal &Ethical issues in Nursing. Boston: Pearson. http://www.aacn.org/wd/practice/docs/nurse-manager-inventory-tool.pdf,2006,
redesigned 2008 Law, H., & Aquilina, R. (2013). Developing a healthcare leadership coaching model using action research and systems approaches – a case study: Implementing an executive coaching programme to support nurse managers in achieving organisational objectives in Malta. International Coaching Psychology Review, 8(1), 54-71 Witges K, Scanlan J. Understanding the Role of the Nurse Manager: The Full-Range Leadership Theory Perspective. Nurse Leader [serial online]. December 1, 2014;12:67-70. Available from: ScienceDirect, Ipswich, MA. Accessed May 22, 2015
Related Topics