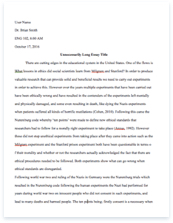 The whole doc is available only for registered users
A limited time offer! Get a custom sample essay written according to your requirements urgent 3h delivery guaranteed
Order Now
The Coca- Cola first started or made its debut in 1886 in Atlanta in a pharmacy soda fountain which was sold for 5 cent a glass. The coca product has been enjoyed ever since then. The company continues its long-standing association with athletics events including the Olympic Games and the FIFA World Cup. By promoting such event it helps support the case of promoting Coke Zero.
The Coca-Cola Company segments markets for its products on the basis of demographic information related to customers' buying and consuming behavior. Common bases of demographic segmentation are age, gender, income, ethnic background, and family life cycle. According to the coke zero case study the specific type of consumers that the Coca-Cola Company is targeting with Diet Coke are women who want to lose weight, which is gender segmentation. Coke Zero was targeted to men, 18 to 34, who don't want the sugar and calories in regular soda but don't like the taste of artificial sweetener. The target considered Diet Coke a girl's drink which had a gender and age segmentation. The consumer then started to become more healthy-conscious, and the image of regular carbonated soft drink is deteriorating rapidly.
So the attempt to appeal to consumers concerned with nutrition, Coke introduced Diet Coke Plus in 2007, which I a sweeter version of Diet Coke fortified with vitamins and minerals. The product was targeted to women who want to lose weight and are concerned about health and nutrition which is gender segmentation. Then a few new products appeals to certain male demographics, such as Coca-Cola Blak, a cola with coffee essence created for older, more sophisticated consumer who are willing to pay more which is gender and age segmentation, and Full Throttle Blue Demon, an energy drink with an agave azule flavor (think margaritas) designed to appeal to Young Hispanic men which is age, gender and ethnic segmentation.
Coca-Cola products which are most likely to lose customers to Coke Zero Would be Diet Coke, because people who drinks regular coke would not change their drinks because two of reasons. The first reason is that when Coca-Cola first started with Coke Zero the label was exactly the same as Diet Coke's can, which is a drink target to women. The second reason is that people who drink regular Coke are not going to sacrifice regular Coke's taste. Diet Coke was used to target women who are trying to lose weight and Coke Zero is targeted to younger people who want fewer calories in a soft drink which can also help women lose weight as well. Coke Zero is most likely to affect sales of Coke and Diet Coke with intra-brand switching. Times have been tough in the soft drink industry for the company after soda sales fell two years in a row in 2005 and 2006. In the future, companies like Coca-Cola will have to find new ways to attract customers in order to see sales any kind of profits coming in.
In my own opinion I felt that the hidden-camera videos use to promote Coke Zero were an effective way to reach its target market because it was targeted to men within the ages of 18 to 34 and don't want sugar and calories in regular soda. It would highly be unlikely that the target market of Diet Coke Plus (Women who want to lose weight and are concerned about health and nutrition) would respond to the hidden-camera videos that were used to promote Coke Zero.
Diet Coke's brand image is so well known that it would have been difficult to reposition it as a drink for men. Diet Coke's position, or the place that it occupies in consumers' minds, was established from the beginning as a drink for women who want to lose weight. Another obstacle would have been the aspartame-sweetened taste Diet Coke has, which research has shown to be unacceptable to many men who prefer the real-sugar taste of regular Coke.
In conclusion I feel that coke found a new way to target a larger group of men with a product that will also generate profit from female as well. Coke Zero is the newest product on the market for coke and it seems that it is a success because it is a product that consumers are enthusiastic about. Although coke loss profit two years in a row I feel that the Coke Zero would make up for loss profits. The case study talks about five Coke products that the company promotes and the segmentation. The five products the was mention in this case study was Diet Coke, Coke Zero, Diet Coke Plus, Coca-Cola Blak, and Full Throttle Blue Demon. But the main reason for the cased study was the promotion on Coke Zero the new product that Coca-Cola is trying to promote to the younger men. They created a video with hidden cameras that helped targeted the gender segmentation.
Related Topics