Classify the Types of Friends You Have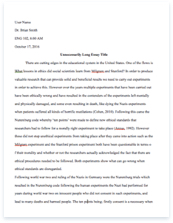 The whole doc is available only for registered users
A limited time offer! Get a custom sample essay written according to your requirements urgent 3h delivery guaranteed
Order Now
Classify the types of friends you have. When I was a little girl, the thing made me happy was having as many friends as possible. However; when I grow up I realize that there are many types of friends I should not get close with. According to me, based on how well I know friends are classified into three types are: best friend, hypocrite friends and pest friends.
First of all is the best friend whom you can truth, you can share everything, you can rely on and whom you can call when you get in trouble. The best friend is really necessary to each one because she can make your life become more significance. Why is that? Image when you encounter difficulties and trials but you cannot find anyone among mass of superficial friends to share with, then only the best friend can help you. Futhermore, the best friend can feel happy when you happy. Therefore, it is essentical for each one to find a best friend for himself.
Beside the best friend is hypocrite friends those pretend to be your friend. This type of friend is difficult to realize because she always say good things in front of you, she smiles at you and makes you happy by clever sayings but behind you she spreads rumors or tells bad about you with others. These friends are really bad character people because they make harmful things for others without caring about feeling of their friends who believe them. Thus, we must keep vigil to get away from hypocrite friends.
One type of friends we should keep far distance with is pest friends who lead you to destruction. Pest friends maynot tell bad behind you but they are bad examples for you. If you get close with them, you will easily be influenced by their bad things. Pest friends might not mean to do harm for their friends but they cannot deny that spoilt their friends. Therefore, the way helps you to be better is friends who have good characters you should learn.
In short, the life is full of pretension, you should be careful in choosing your friends. Needless to say, there are many of hypocrite friends as well as pest friends are around you and sometimes you believe that they are your best friends but you should use not only your heart but also your brain to find real friends.
Related Topics