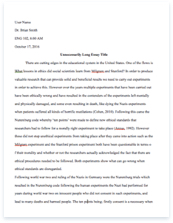 The whole doc is available only for registered users
A limited time offer! Get a custom sample essay written according to your requirements urgent 3h delivery guaranteed
Order Now
Circuit City Stores, Inc. (A)
1. Which of the three approaches to accounting for extended warranty and service contracts is most consistent with the actual substance of a sales transaction involving equipment and an extended warranty contract? Explain your selection and your reasoning fully. Circuit City should go with the Approach 3: Partial Revenue Recognition. At the beginning of the article, it shows that Circuit City believed that the revenue from sales of extended warranty contracts would most closely matched costs under the Partial Revenue Recognition method. Also, Michael Chalifoux didn't feel right when FASB proposed with Deferral of Revenue method because he was worried if it would mismatch with their company, and there will be negative impact on shareholder's equity of largest companies when FASB reopened discussions to propose Full Deferral method. Partial Revenue Recognition would be the only choice left for Circuit City, and it would help them better than other methods.
2. Why is this issue important to Circuit City Stores, Inc?
Because Mr. Chalifoux wanted to be sure his reasoning on the proper accounting policies for extended warranties was correct and that he had properly explored all sides of the issue.
3. What will be the effects on Circuit City Stores financial statements if the FASB requires them to change the accounting for extended warranty and product maintenance contracts? That would make Circuit City hard at the beginning since the most of the revenue they have made is from selling products, but as they sell those extended warranty and service contracts to a substantial portion of equipment customers, they will be able to price their merchandise more competitively and draw customers to its stores through advertising.
4. What should Mike Chalifoux do?
Since he is going with the Approach 3: Partial Revenue Recognition, he should make sure that Circuit City's situation meets with all those four conditions that support the approach. And, he should try to avoid the adverse effects on changing accounting by continuing to sell extended warranty contracts but then resell them to another party to allow the buyer of the contracts to earn a profit by reducing total margin from locking in the profitability.
Related Topics